Easy Apple Tart Recipe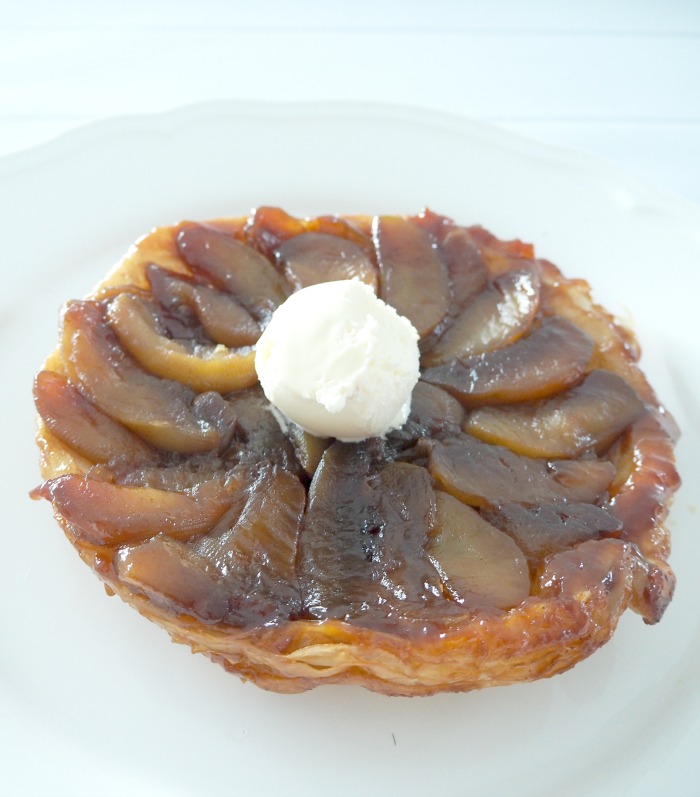 If you are looking for a dessert recipe which looks impressive and is easy to make, you can't go wrong with this easy Apple Tart recipe.  Inspired by an Apple Tarte Tatin, this easy Apple Tart takes no time at all to put together and is guaranteed to be a hit with your friends and family.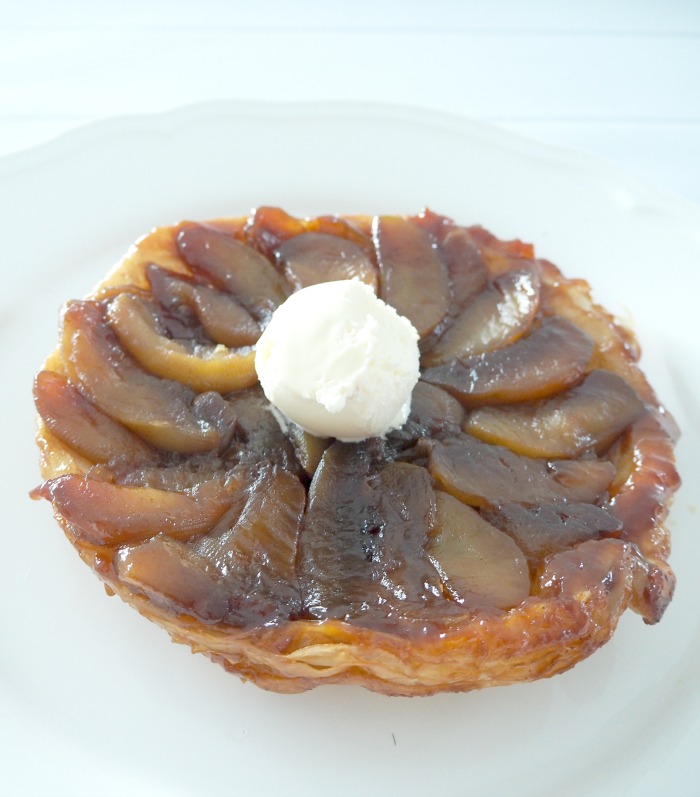 The secret to this recipe is making sure you cook the apples really well until they are perfectly caramelised and almost falling apart.
Using a sheet of baking paper at the bottom of a cake tin to cook this tart is the perfect way to get a crisp tart base without the mess of trying to remove apple pieces from the bottom of your tin.
Ingredients
4 large Granny Smith Applies
60g of butter
½ cup of brown sugar
1 teaspoon of cinnamon
1 sheet of frozen puff pastry
Instructions
Line the base of a 20cm round cake tin with baking paper and preheat your oven to 210 degrees.
Peel and cut the apples into eighths.
Place the butter into a frying pan and warm it up over a medium to high heat before adding the apple segments. Cook the apples for 4 – 5 minutes turning them every couple of minutes until they begin to turn golden brown.
Remove the sheet of puff pastry from the freezer to allow it to thaw slightly before you need it.
Add the brown sugar and cinnamon along with 2 tablespoons of cold water.
Cook for a further 3 – 4 minutes or until the sugar has dissolved. Reduce the heat to low and let the mixture simmer for a further couple of minutes until the apples have turned dark brown.
Take the frying pan off the heat and using tongs, carefully arrange the apple pieces over the base of the lined cake tin and spoon over the sugar syrup.
Cut a 22cm circle from the pastry and place it over the apples, carefully tucking the pastry edge in.
Place the cake tin into the oven and cook for 15 minutes or until the pastry has puffed up and has turned golden brown.
Remove the cake tin from the oven and allow the Apple Tart to stand in the tin for 5 minutes before carefully turning it onto a plate to serve.
https://mumslounge.com.au/lifestyle/food/easy-apple-tart-recipe/
I love this Apple Tart served with a big scoop of vanilla ice cream but it would also taste great with some thick custard.
What's your favourite Fruit Tart or Pie Recipe?