Milkshakes Guaranteed To Bring Everyone To Your Yard!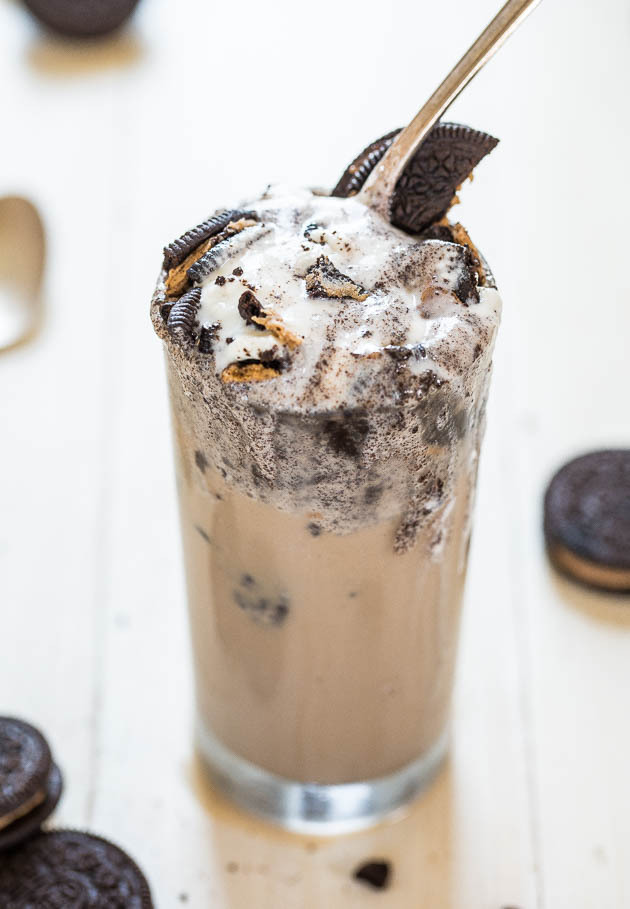 Who remembers walking to the corner store on a stinking hot day to get a big, ice-cold milkshake. It was the ultimate treat for us kids back then as we happily clutched the coloured anodised cups they were served in and sipped so quickly that we ultimately got a brain freeze!
You knew you were having a real good-old fashioned milkshake when you ordered one of the standard flavours consisting of lime, chocolate, vanilla, blue moon, caramel, banana, strawberry and bubble gum, all of which were served with double malt and 2 scoops of ice cream. Best!!
Now the humble milkshake has had a complete makeover. It's almost unrecognisable served in it's hipster mason jars with toppings of extreme proportions. The servings and toppings are as gargantuous as they are elaborate. Churros, Oreos and even pistachios are seen amongst the new breed of milkshakes hitting counters around the world.
We've compiled a list of AMAZING milkshakes for you try at home before the end of summer this year. But be warned- these are nothing like the Blue Heaven milkshakes you used to have from the fish and chip shop…
ROASTED STRAWBERRY MILKSHAKE WITH PISTACHIO BRITTLE
Who doesn't have left over strawberries in the fridge? I know I do! Here's the perfect recipe- roast them and add them to your milkshake- Delish! Find the full recipe here HOW SWEET IT IS.
SPIKED PISTACHIO CREAM MILKSHAKES
Recipe can be found at HOW SWEET IT IS.
SAMOAS COOKIES AND CREAM COCONUT MILKSHAKE
These feature coconut AND Malibu! Enough said. Find them on COUNTRY CLEAVER.
CHURRO MILKSHAKES WITH CARAMEL
Everyone loves a churro, right! Seriously, these look amazing. All that sticky caramel sitting at the bottom is my favourite part. Find the recipe at HALF BAKED HARVEST.
COOKIES AND CREAM MOCHA MILKSHAKE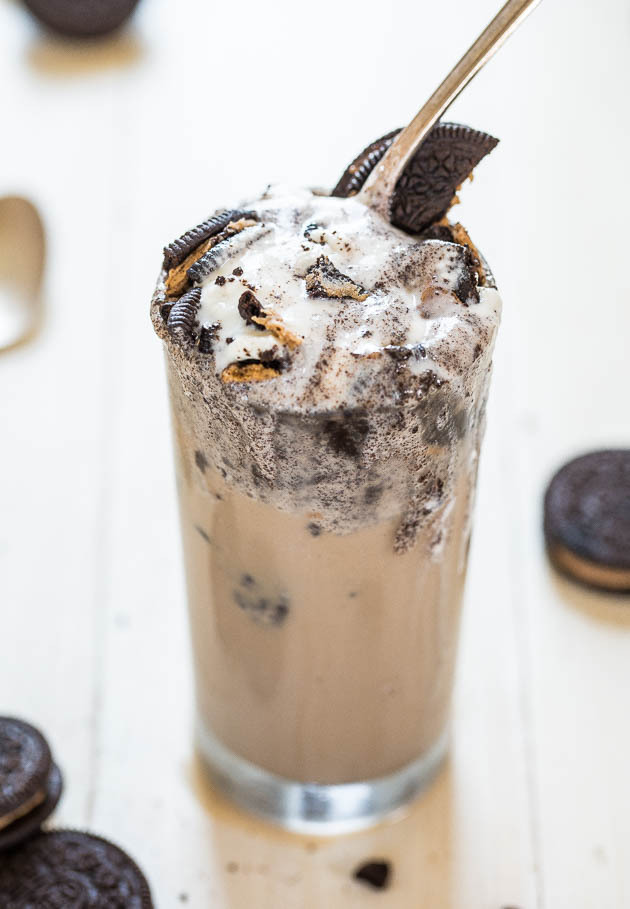 This milkshake is definitely worth the extra work out at the gym- I mean there are cookies IN the milkshake! Stop it! All the details are on AVERIE COOKS.
CINNAMON TOAST CRUNCH MILKSHAKE
This recipe calls for a cinnamon toast style cereal which you may be able to find from a store specialising in American cereals. Otherwise you can adapt it yourself and just add extra cinnamon sugar. Whichever way you do it – just do it- it looks amazing! Find the recipe at FOODIE CRUSH.
For more MILKSHAKE inspiration head HERE to our Mum's Lounge page and prepare to drool!!