Pakistani Keema Beef Curry Recipe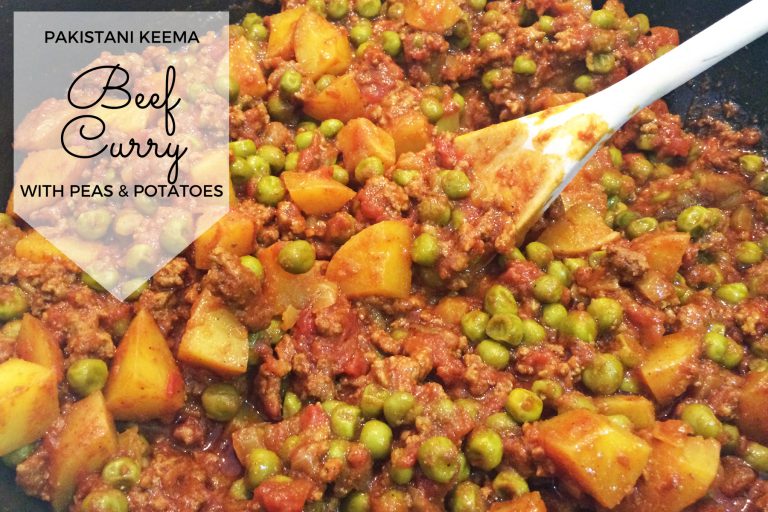 Pakistani Keema Beef Curry Recipe
Forget your packet mixes, with just a few staple spices you can create this simple keema beef curry recipe that really packs a mighty punch in the taste department! Featuring beef mince, diced potatoes and lots of peas, this spicy tomato curry can be dialed up or down to suit your family's needs.
The recipe calls for ground cinnamon, ground ginger, turmeric and curry powder – nothing too exotic or expensive, and all happy to sit at the back of your pantry without going off, ready to use next time. Then you'll never need to rely on recipe base packet mixes again!
A traditional keema curry is based on minced meat, peas and potatoes, and is from South Asia.
You could switch out the potato for pumpkin or sweet potato if preferred, or opt for carrots instead of peas. Lamb mince would also be a good substitute instead of beef.
Serve your Pakistani keema with steamed or boiled basmati rice,  and warm chapatis or pita bread.
Pakistani Keema Beef Curry Recipe
Ingredients
2 – 3 tablespoons olive oil
1 medium brown onion, finely diced
1 clove garlic, minced
500gms beef mince
1½ tablespoons curry powder
1 teaspoon salt
⅛ teaspoon pepper
⅛ teaspoon ground cinnamon
⅛ teaspoon ground ginger
⅛ teaspoon turmeric
1 beef oxo, crushed and dissolved in 200mls water
2 x 400gm cans of tinned tomatoes
3 potatoes, diced into 1cm cubes
2½ – 3 cups peas
Boiled or steamed rice, to serve
Instructions
1. Melt oil in a large frying pan and add onion and garlic, cook until onion softens and becomes translucent.
2. Add mince and brown, breaking up with a spoon as it cooks.
3. Add curry, salt and spices. Stir well, then add dissolved oxo and water.
4. Add potatoes, tomatoes and peas to the pan and bring to a simmering boil. Reduce heat, cover and simmer for 25 minutes, or until potatoes are done. Serve with rice.
https://mumslounge.com.au/lifestyle/food/pakistani-keema-beef-curry-recipe/