Sugar Free Chocolate Pudding Recipe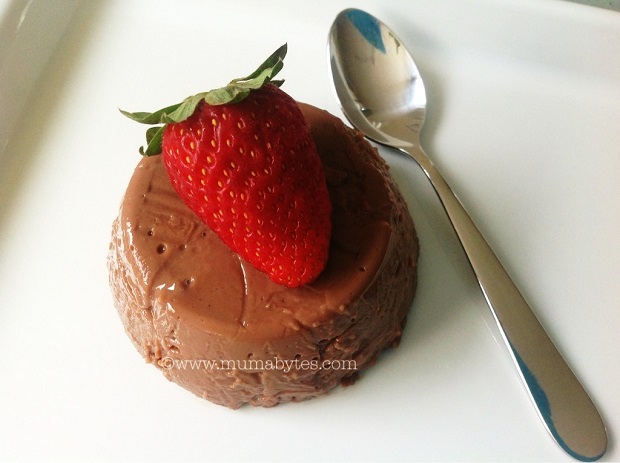 This sugar free chocolate pudding takes me straight back to my childhood. I was never a huge milk drinker, and I was a notoriously fussy eater as a child. I think my mum used to make me puddings like this to trick some extra calcium and protein into my diet. Nowadays, I'm doing the exact same thing to for my daughter – except I've tweaked my mum's recipe to completely omit processed sugar, which is not something many of us want to be giving to kids in the evening anyway.
Old-schoolers may think this recipe looks very familiar to blancmange, and they'd be right. It's a lower fat dessert, which doesn't use eggs and is thickened using cornflour. It's very simple to make and fast to set. All in all this is a pretty guilt-free dessert – don't we just love those!
This recipe serves 4 using a standard muffin tray. Personally, I'd recommend doubling this. You could just set it in one large bowl or jelly mould rather than individuals if you prefer.
Prep Time: 10 minutes
Setting Time: Around an hour in the fridge
Difficulty: Easy
Author: Katie from Mumabytes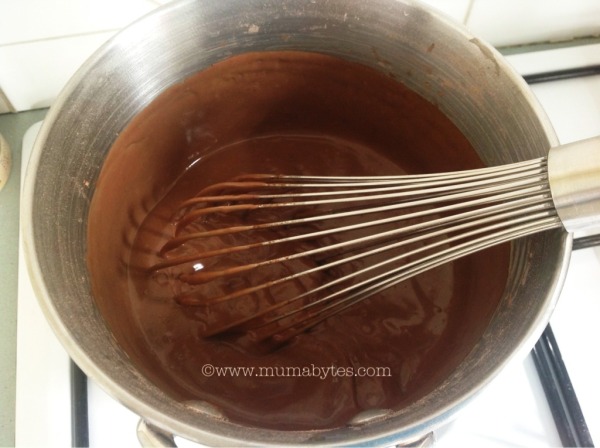 Sugar Free Chocolate Pudding Recipe
Ingredients
1/4 cup cornflour
3 tbsp rice malt syrup*
2 tbsp raw cacao powder (or cocoa)
1 tsp vanilla essence
2 cups of low fat milk
*Note, you could use other natural sweeteners such as honey, agave or golden syrup, however be aware that each has a specific level of sweetness. Rice Malt Syrup is quite mild which is why I use 3 tbsp; if I was using agave syrup, I'd only use 1 tbsp.)
Instructions
Choose whether you want to serve your sugar-free chocolate pudding as a single large one, or individual puddings and select appropriate bowls, ramekins, muffin trays etc.
In a small bowl combine the cornflour and cocoa.
In a saucepan, pour the milk, vanilla and agave syrup – whisk it and then put on the stove to heat.
As the milk mixture heats, start adding the cocoa and flour, whisking all the time until it comes to the boil and begins to thicken.
Once it has thickened and is smooth, remove from the heat and pour into your pudding dishes or bowl.
Cover with glad wrap and place in the fridge until you are ready to serve it.
https://mumslounge.com.au/lifestyle/food/sugar-free-chocolate-pudding-recipe/
Get more recipes from Mumabytes here!
Katie is a full-time mum and blogger at Mumabytes. A Melbourne girl, she never says no to chocolate, and loves to share her ramblings about all things motherhood.