Easy & Delicious Toblerone Cheesecake Recipe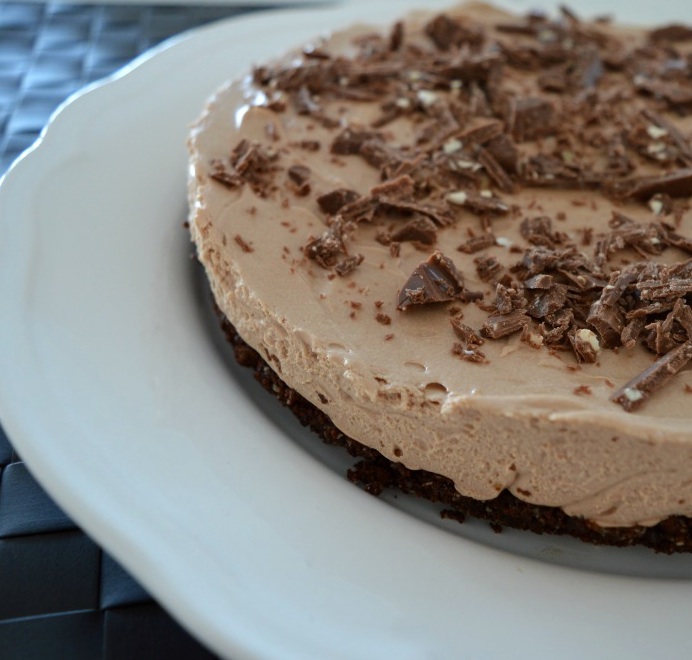 Toblerone Cheesecake
There is no denying chocolate and cheesecake are two of my favourite things, so it only makes sense to combine them!
With an almond and chocolate biscuit base, a creamy chocolate filling and extra chocolate sprinkled over the top – you are guaranteed to enjoy every singe bite of this delicious dessert. This recipe is so easy to put together that's it practically no fail!
Easy & Delicious Toblerone Cheesecake Recipe
Ingredients
For the Base:
1 cup of crushed chocolate ripple biscuits
100g of melted butter
1/4 cup of almond meal (ground almonds)
For the Filling:
500g of Cream Cheese - softened
1/2 cup of caster sugar
200g of Toblerone plus an extra 100g finely sliced to decorate
1/2 cup of thickened cream
Instructions
Line the base and sides of a 20cm springform tin with baking paper
In a large bowl, combine the crushed biscuits, butter and almond meal and press into the base your springform tin using the back of a metal spoon. Place tin in the fridge to chill.
Place the cream cheese and sugar in the bowl of an electric mixer and beat until smooth.
While the mixer is still going, add the melted chocolate and cream and continue to beat until combined.
Remove springform tin from the fridge and pour the filling over the top and gently smooth the top.
Sprinkle the extra Toblerone over the top of the cheesecake and pop back into the fridge for 3 - 4 hours (preferably overnight) until set.
https://mumslounge.com.au/lifestyle/food/toblerone-cheesecake-recipe/
Remove from tin and cut into slices to enjoy!!