Breast Cancer and Self-Examination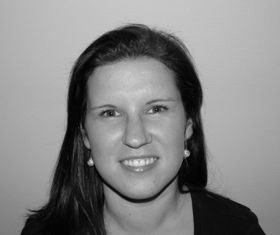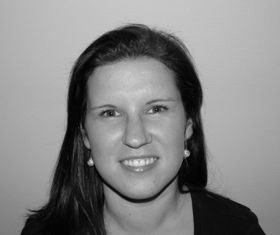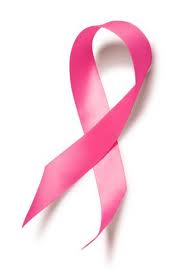 At the tender age of 6 my life was first touched by breast cancer when I lost my mother to the disease. She fought a long and courageous battle, but was taken too young at just 42. I don't remember anything about her; but her legacy is my will to advocate for women of all ages to be more breast-aware. Too many young women are naive to the statistics that tell us this disease does not discriminate on age. Take Jane McGrath, for example. She was diagnosed at just 31.
Last week I went to visit a dear friend who is staging a valiant fight against breast cancer. So many of us are touched by this disease, and although we're very quick to donate and fundraise, too many women don't take the time to actually help themselves through self-examination.
Perhaps that's because it's a little awkward to talk about. Maybe it's because we're so busy with work and home life we forget to allocate a small amount of time every month to check our breasts and notice any subtle changes. Maybe it's because we tell ourselves that it happens to 'other' people. According to the McGrath Foundation:
"Self-examination is important because if you're aware of how your breasts normally look and feel, you're more likely to notice a change if it develops"
Not only did I lose mum to breast cancer but my dad had advanced prostate cancer, so cancer is a double whammy genetically in my household. As well as conducting self-checks monthly, I also have annual breast ultrasounds. It's something that has become a routine and takes up so little time but will mean that if ever there's something to be concerned about, hopefully it will be picked up early.
I spoke to Breast Cancer Australia about self-examination and this is their three step process to check your breasts at home:
1. Look
Whilst standing in front of the mirror with shoulders back and hands on hips:
• Check for changes in size, shape and colour of both breasts.
• Note if there is any dimpling, puckering or bulging of skin.
• Be aware of whether the nipple has changed position or if it has inverted.
• Monitor for redness, soreness, rashes or swelling.
• It is also recommended to do this whilst the arms are raised in the air.
2. Press
Apply minimal pressure with the thumb and forefinger to each nipple and check for discharge (milky, yellow fluid or blood).
3. Feel
Feel your breast while lying down, sitting, standing or in the shower.
• Use a method which you become familiar with and record your observations on a monthly basis.
• When checking the left breast use your right hand (right breast use your left hand) and work gently on the top layer and then a little firmer as you press deeper into the tissue with your middle three fingers feeling down to the ribcage.
• Be sure to check all over your breast with a sequence you can remember. From the armpit to your cleavage, and from the top of the collarbone to top of your stomach.
• All the time feeling for irregular lumps, lumpiness or thickening particularly in one breast only.
I do this at the same time each month so that hormonal changes don't interfere.
Please take the time to do this. Please share this with your friends. I know it's not easy to talk about, but as women, mothers, sisters, wives and friends we are too important to ignore this. Start today. Send this link to just one girlfriend and make a difference.
Here's a fun way to finish off this post, with an incredibly inappropriate and lighthearted way to approach self-examination:
You can find the Working Women Australia blog here
Follow the Working Women Australia Facebook here