How Much Do You Weigh?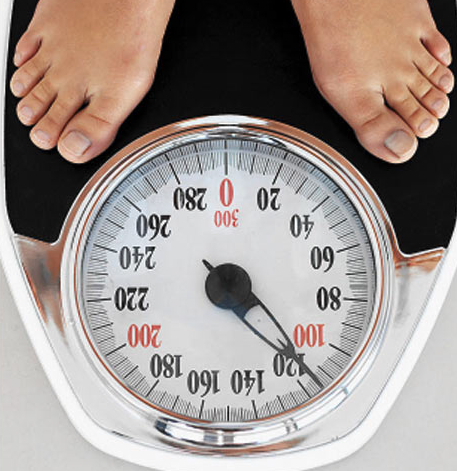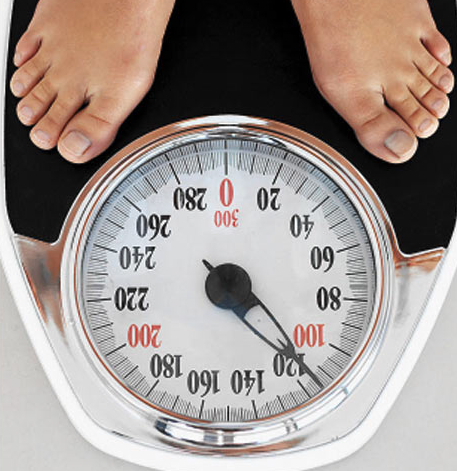 Are you one of the many women who obsesses about weighing themselves? Most people won't admit to it, but weighing ourselves has almost become a national pastime.
Some people weigh themselves numerous times a day, while others do it at exactly the same time every day. When we weigh ourselves we hope that the scales will be kind and show that we've lost weight, and when we do we feel great, but when we don't we feel terrible.
What a lot of people forget that is when you are weighing yourself, you are weighing everything that makes up your body weight, not just fat. Most people have between 20% and 40% body fat – so that means that 60% – 80% of what you are weighing isn't body fat. It's muscle, vital organs, bones, water, skin and all the other little things that make up our bodies. It can even include the last drink or meal that you consumed, which may not even be part of your body mass yet.
There are better ways for you to check the progress of your health besides weighing yourself. The most important way is how you feel. If you are eating well and exercising regularly, then you will definitely be feeling more energetic.
If you are trying to lose weight one of the best ways to keep a check on your progress is how your clothes are fitting.
Earlier this year, I did an experiment where I weighed myself every morning and night for a one month period. I didn't change what I normally eat or my normal exercise routine. In that month my weight varied over 5 kilos! I'm not in the practice of weighing myself, so I was quite surprised by this variation.
What this shows is that your body weight naturally fluctuates, and it can be quite considerable either way – up or down.
If you are one of those people who weigh themselves all the time, then I challenge you to stop for a whole month and see how it feels to be free of the daily chore of getting on and off your scales. Just make sure you keep up your normal healthy eating and exercise routine.
When you stop obsessing about what you weigh, and let go of the numbers, you will feel so much better. Being healthy isn't a number, it's a lifestyle.
Leanne is a qualified personal trainer and weight loss consultant. As a devoted mum, she has spent much of her life being a healthy role model for her three now grown up children.
Hundreds of women have benefited from Lee's health and fitness advice, tips and tricks, meal and recipe ideas, and exercise programs. She loves helping women learn how to stay healthy and get the most out of life while being busy mums. She has a new website www.leeshealthywomensclub.com and you can also find her on Facebook at Lee's Healthy Womens Club