How to Choose the Best Backpack for your Child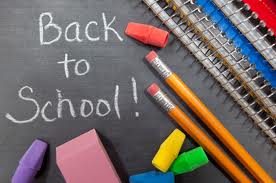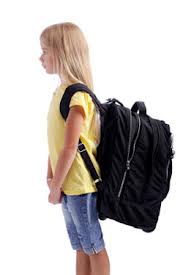 Ah it's January and you are starting to feel the developing dread. Yes it's time to go shopping for the new school year. Not only do you have to load up on pencils, pens, gluesticks (oh the nostalgic smell of perkins paste), notebooks, lunchboxes, drink bottles, hats, socks, shoes but you also have to find the backpack to put it all into! Diligently you have trudged down aisle after aisle and your trolley is loaded with school goodies. You turn the final corner and there in front of you is a wall of backpacks in every colour, design, size, shape and fabric imaginable and as your eyes scan this kaleidoscope of colour the neurological overload makes you feel like a seizure is not only possible but also probably imminent!!
So which one to choose? Mr Junior is determined to only have the one with Sponge Bob Square Pants and of course Miss Junior will settle for nothing other than Barbie or Dora or Dorothy or Tinkerbell or whatever the latest "must have" is. OK before you give into the parental fatigue you feel from their constant assault I want you to consider how important a child's backpack really is!
The Chiropractic Association of Australia quotes an international study which notes that "Daily backpack carrying is a frequent cause of discomfort for school children." They further noted that "79.1% of children felt their backpacks were to heavy, 65.7% thought they caused fatigue and 46.1% of children thought they caused them back pain". These are significant statistics and therefore it is very important that we purchase the right backpack for our children. So what do we look for when making this important purchase?
• Size. OK size does matter! When considering the size for your child you need to look at the length of their back. The backpack should not be longer than their spine, with the top sitting level with their shoulders and the bottom sitting at the base of their spine.
• Material and Support Frame. The lighter and more durable the material the better. As you know school backpacks can be very heavy when loaded so the lighter the better! We would also like the backpack to contain a support frame. This helps the backpack keep its shape and helps redistribute the weight across your child's back. Chiropaks have been designed with these frames and are often the backpack choice by schools so, if possible, look for one of these.
• Number of Pockets. The more pockets the better! Having multiple pockets allows the weight to be distributed within the backpack, which, again, decreases the demands on your child's shoulders and spine.
• Shoulder Straps. The best shoulder straps are wide, but not wider than your child's shoulders, and padded so that they protect their shoulders from the load of the backpack.
• Waist and Chest Straps. These are important as they minimise the load of the backpack on your child's spine by redistributing it onto their waist and across their shoulders. To be the most effective they need to be adjustable.
OK the decision has been made, either because you have navigated the purchasing challenges or your school has a mandatory backpack as part of their uniform. Either way the next important step is to get your child to wear it properly (I know, another difficult challenge)!
How often have you seen some small child heading home from school with a backpack so loaded and sitting so low on their back that you feel they are in imminent danger of tipping over backwards and being caught on their back like some tortured tortoise trying to right itself. By following the advice listed below, fitting and using the backpack properly, you will minimise any negative impacts on their growing spine.
• Wear it at the appropriate height. The top of the backpack should sit level with the top of their shoulders and the base of their cervical spine. This is why length matters. If it is sitting at the correct height your child will be able to walk tall rather than stooping forward to prevent that backward pull caused by the weight of the backpack.
• Use Both Shoulder Straps. I can hear them now "but it's not cool, it's too hard to get on and off, it's quicker wearing one strap …." By using only one strap the body compensates for the weight by leaning to the side which places greater load on the one shoulder and side of the spine. It is fatiguing and far easier for an injury to occur. So encourage them to use both straps so that the weight is more evenly distributed over the spine.
• Use the Waist and Chest Straps. As mentioned above these straps are important as they redistribute the weight of the backpack off your child's spine and onto their shoulders and waist. It is worth the effort in getting them to wear them, especially if they are young.
• Limit the load. It has been recommended by the Chiropractic Association of Australia that children never carry more than 10% of their body weight in their backpacks to prevent potential injuries. So if it is not essential leave it at home or at school!
• Distribute the load. Use those pockets! By placing the heaviest objects closest to the spine and the lightest ones in the front pockets it centralizes the load and decreases the strain on their spine. So pack the backpack effectively! If they have too many heavy items to carry then don't put all of them into the backpack but get them to carry some in their arms.
So now you are armed with all the information required to purchase the right backpack and torture your child on how to wear them properly. I hope, that by using the these tips, you and your child not only have an enjoyable start to the new school year but a happy and healthy 2013.
Dr Lorraine Scarr is a chiropractor with more than 10 years experience. She is the owner of, and sole practitioner at, The Chiropractic Works Dulwich. Her passion is to provide effective and holistic care to all family members but with particular focus on Obstetric and Pediatric care, including Birthing Skills Classes which you can find more information here
She is married to David and the proud mother to their beautiful daughter Elysia.
For more information please visit www.chiropracticworks.com.au
Read the complete Mums Lounge Back to School Guide 2015 here