Medicine for Children: Panadol and Nurofen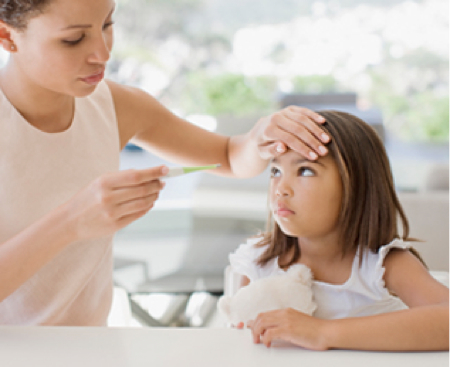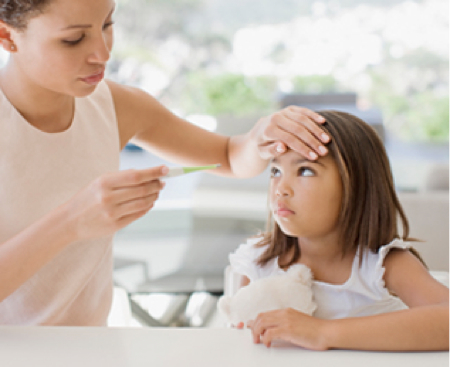 When my child is sick what is the difference between Panadol and Nurofen and I've heard you can use them together?
Firstly, how old is your child? Once your child is over the age of 3 months, it is safe to give either Panadol or Nurofen. I will briefly give a quick description of the two medications before I go into what situation it would be ok to combine the two medications.
Panadol, otherwise known as paracetamol is a non-opioid analgesic that can be used for mild to moderate pain as well as for a fever that can be used in children from the age of 1 month. Another point about paracetamol is that it can given with or without food, so if your child wakes through the night with a fever, you can rest assured that your child wont have any tummy troubles. Paracetamol can also be given every 4-6 hours, with no more then 4 doses in a 24 hour day.
As a mum and a pharmacist, I would recommend that your child be given paracetamol if s/he is in mild to moderate pain (that is not related to inflammation) or has a fever.
Nurofen, otherwise known as ibuprofen is a non-steroidal anti-inflammatory that can be used for pain (due to inflammation) as well as for a fever. It is important to note, that if your child is asthmatic or if there is a family history of asthma it is generally recommended to stay away from ibuprofen as it can increase the risk of bronchospasm (otherwise known as an asthma attack). Ibuprofen can be used in children from the age of 3 months. It is also important to remember to give ibuprofen with food, as one of the most common side effects is a tummy ache, which is easily avoided with food. Ibuprofen can be given every 6-8 hours, with no more then 3 doses in a 24 hour day.
As a mum and a pharmacist, I would normally recommend that your child is given ibuprofen if s/he has had an earache (where the ear canal is inflamed), a persistent sore throat (where the throat is inflamed), is teething (gums are inflamed) and also if there is a fever.
One of the only situations where I would potentially recommend using paracetamol and ibuprofen together would be if your child has an extremely high fever 39+, and you want to get it down as quickly as possible. If this is the case, you could use both paracetamol and ibuprofen together with a meal to try to bring your child's temperature down, if it is the first time either of the two medications have been given. It is important to remember the dosages and the times the two medications were given and to follow the appropriate guidelines.
Remember if your child has a persistent temperature for more then 48 hours, you must take them to see your doctor and seek medical advice.
Christine Kelly has been a registered and qualified compound pharmacist for 8 years, and is also the mother of two gorgeous girls. Christine runs her own online pharmacy www.thepharmacy.com.au with her husband, offering great products at affordable prices with friendly and professional customer service.