Recipe: Green Smoothie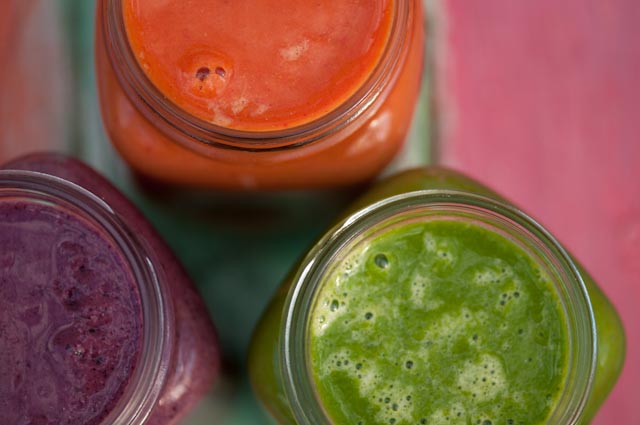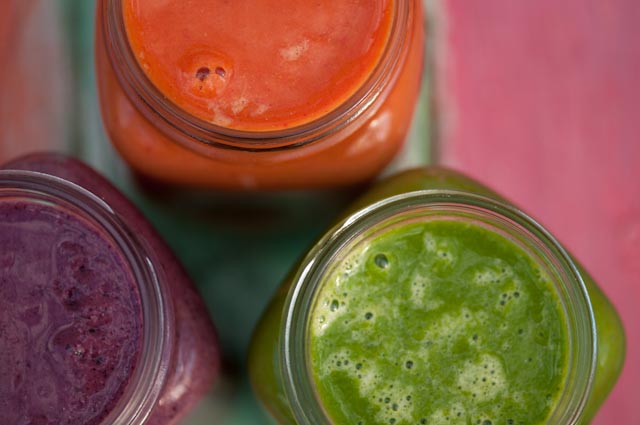 Sometimes it seems impossible to get your kids to eat their greens. Maz Pugoy, owner and founder of Sadhana Kitchen, Australia's most successful raw and organic foods business has tackled this problem countless times and has found a flawless new way to get your kids to eat their greens and actually love the taste! One word 'juices'.
That's right, juices and smoothies are perfect for blending all of the not so nice vegetables with yummy sweet fruits such as strawberries and mangoes to make a delicious and nutritious snack! Your kids will be asking for more after they try an Ultra Energy green smoothie with seasonal greens, mango and orange, or how about a Harmony cold pressed juice with apple, carrot and beetroot? You can virtually add anything into the blender and make a yummy healthy snack for the kids without them even knowing what's in it!
Maz says that you can step up your blending and add seeds such as chai or sunflower for extra protein and energy. Cucumber gives a refreshing feeling while berries add a very sweet and perky taste!
Juices and smoothies are perfect for giving your children a healthy and yummy treat, while hiding the vegetables they don't like! Smoothies not only satisfy their hunger but also quench their thirst while looking fun and pretty! No child can resist a bright pink, green or orange smoothie!
Maz knows smoothies and juices and knows this works for even the fussiest of children. Fresh fruits are the trick for making a sweet and yummy smoothie or juice that hides the taste of any vegetables they don't like!
www.sadhanakitchen.com
Recipe: Green Smoothie
This recipe serves 2.
Appliances you will need:
• blender
Ingredients:
• 4 cups seasonal greens. I use a mix of spinach, kale and cos lettuce
• ½ cup lettuce chopped
• ½ cup cucumber chopped
• 2 cups oranges peeled and segmented
• 1 cup apples cored and chopped
Optional:
• 1/4 cup hemp seeds (for protein)
• 1 tbs lucuma (Superfood Lucuma is an excellent source of carbohydrates, fibre, vitamins and minerals. It has high levels of beta-carotene, niacin (B3) and iron)
After preparing all of the above:
Place all ingredients in a blender on high speed until smooth.