The Importance of Diet to Fertility (and a Chilli Chocolate Recipe!)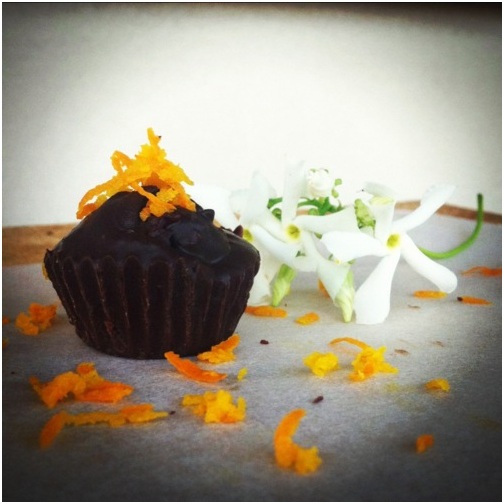 Are you trying to conceive but having no luck?
What would you say if simply changing your diet could drastically improve your chances of conceiving while feeling even healthier and more satisfied than before?
Well, thanks to Maz Pugoy, owner and founder of Sadhana Kitchen, Australia's most successful raw and organic foods business, this is absolutely possible! Eating raw and organic foods can create libido and increase fertility! Foods that are untouched by harmful chemicals, are completely natural and retain all of their powerful vitamins and minerals and taste amazing will help you in your pursuit to conceive.
Recipes such as Chai Porridge, herb infused Pizza and Almond and Coconut Macaroons taste incredible and help you feel incredible too! Maz grows her own produce on location and now offers a 14 day guide for those who want to start living the vegan lifestyle.
Here is a sample of some of the foods ideal for increasing your chances of conception: bananas which help increase libido in both sexes; oysters which are jam packed with zinc for healthy sperm and egg development, and pineapple with manganese for triggering reproductive hormones! Other foods which are ideal include garlic, walnuts, honey and asparagus. But you're not the only one who needs to change their diet; both partners' diets play a huge roll in conceiving and having a healthy sex life in general. Yoga can also help in relaxation for a healthy carriage and for the initial birth process.
Raw and organic foods are the way to go for increasing fertility and the health of you, your partner and your child.
Recipe: Raw Vegan Chilli Orange Dark Chocolate
This recipe makes 12 mini chocolate cups (depending on the size of your mould).
Appliances you will need:
• 1 large mixing bowl
• 1 small metal mixing bowl
• Saucepan
• Stove
• Chocolate moulds or mini patty cake tins
Ingredients:
• 1/2 cup cacao butter melted (approx 1 cup solid chunks)
• 6 tbs raw cacao powder
• 3-4 tbs coconut nectar or brown rice syrup (taste it to see if it's sweet enough for you, add more if it's not)
• 2 tbs orange zest
• 1/4 tsp chili powder
• pinch of himalayan pink salt
After preparing all of the above:
Transfer cacao butter into a small metal mixing bowl and place bowl over a saucepan filled with enough water to cover about two inches of the saucepan. Ensure the stove is on low heat and stir cacao butter blocks until melted.
Remove from heat and pour melted cacao butter into large mixing bowl. Add the remaining ingredients and whisk briskly until well combined (use a fork or a whisk).
Pour into mould and freeze until set. Store in refrigerator until ready to be eaten.