Should Pregnant Women be Rewarded to Quit Smoking?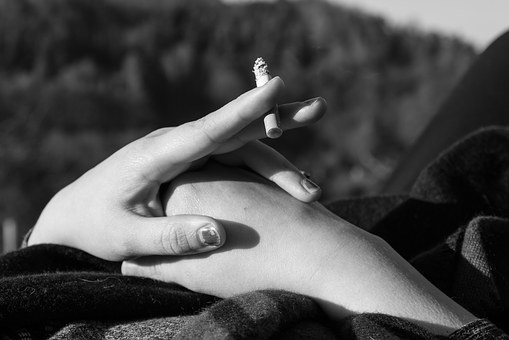 Should Pregnant Women be Rewarded to Quit Smoking?
This story out of Perth about rewarding pregnant women to give up smoking really got up my nose. A study in Tasmania found that by giving them shopping vouchers as an incentive to give up the ciggies 30% of the participants were able to stub out.
Really?!
I was a long-time smoker. Started when I was 16 and only gave up for good a few years ago but I never, ever, EVER smoked during my pregnancies and I am horrified that any woman could. Everyone knows that it restricts the oxygen and blood flow to the growing foetus and it is just beyond selfish to continue to do so once you find out you're carrying a baby.
Isn't the fact that you created a life and will soon be bringing that baby into the world enough incentive? If it isn't, maybe you shouldn't be getting knocked up in the first place until you are responsible enough to quit before you even start trying.
Harsh? Maybe. Care factor? Zero.
The immaturity of some people just astounds me – the fact that the shopping vouchers even works proves it – they are SO addicted that they need to be incentivised and a quick trip to the shops is enough for 30% of the participants. Grow the Fuck up.
And who's paying for these vouchers? The taxpayers. Of course. Where's the incentives and rewards for the women who are looking after their baby's health by doing everything right; the ones who have given up ALL the bad stuff; alcohol, drugs, cigarettes and a plethora of food we're no longer allowed to have? Where's theirs?
Yeah, smoking is an addiction. I can attest to that first-hand but motherhood is a responsibility and if you can't step up to the plate for something as small as packing away the fags for 9 months, don't even consider becoming one in the first place.