Celebrate Christmas in Style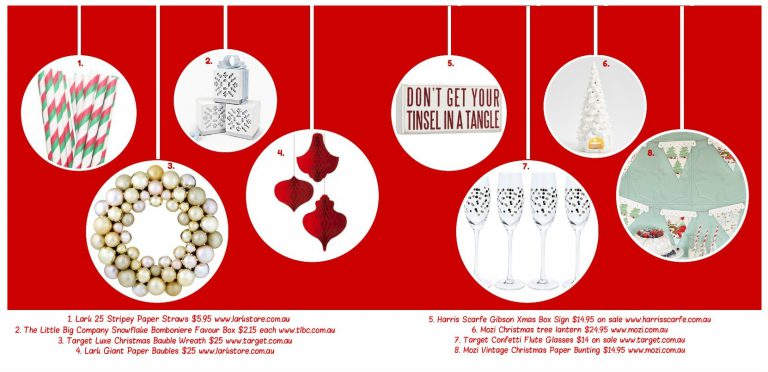 I love Christmas get-togethers with the family. They are filled with kids running around the house screaming with delight, glorious amounts of mouth watering food, wrapping paper everywhere and lots and lots of laughter – especially once my mum gets into the wine.
It's always fun turning the house into something that resembles the Myer Christmas department but you don't have to break the bank decorating for Christmas lunch. Here are my favourite Christmas party finds for 2013, guaranteed to impress all your guests big and small.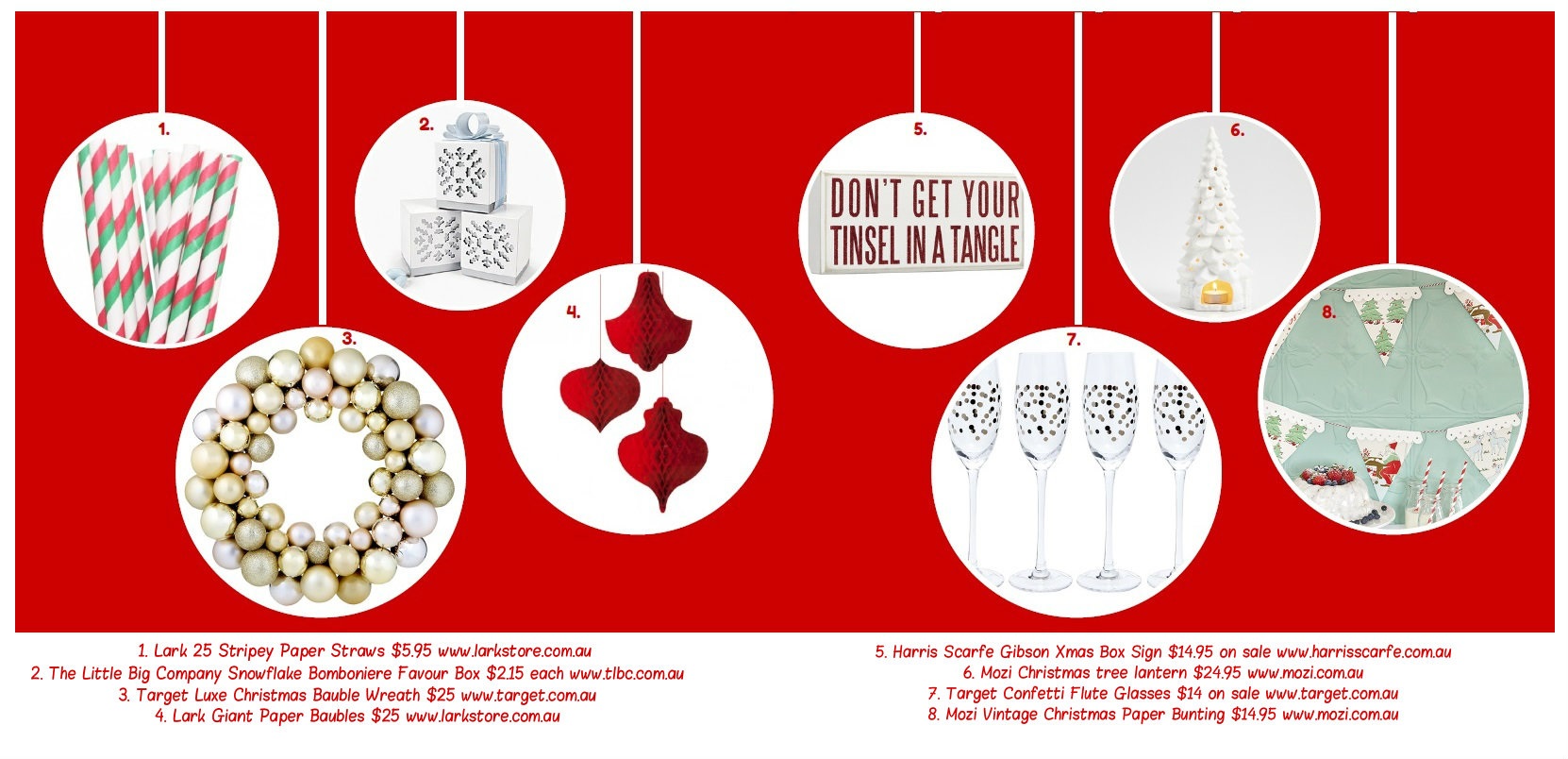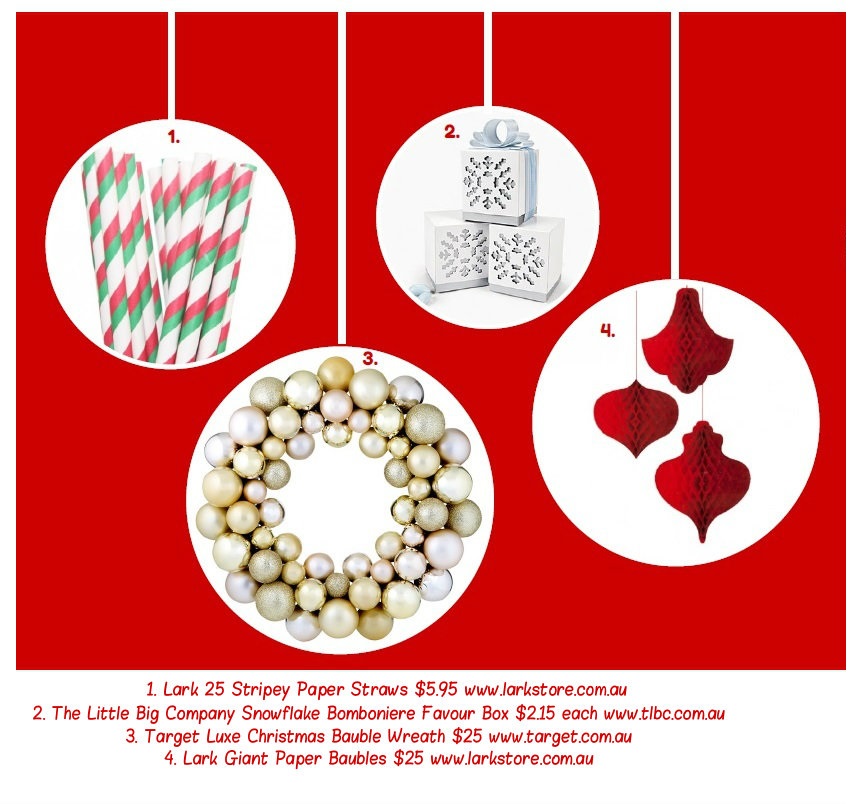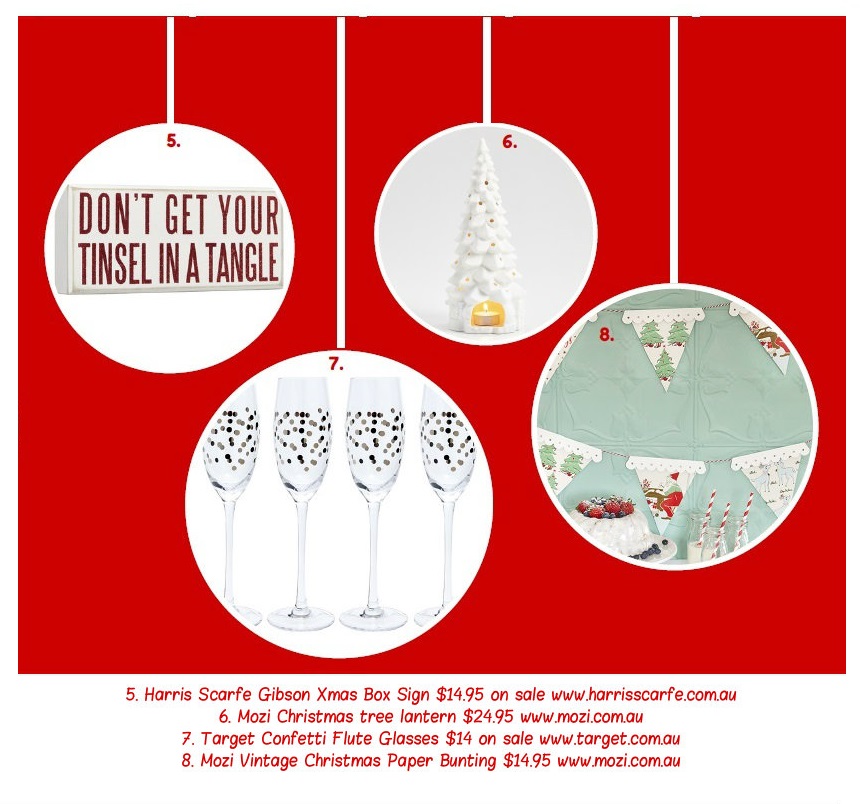 Share your favourite Christmas finds below!
Jade McKenzie is a whirwind of event plans, out of the box ideas, overflowing favourite bars, excel spreadsheets, "yay's!" and nappy changes. As the Chief Party Planner for party styling and hire service Event Head, she gets to indulge in some of the biggest loves of her life – tissue paper decorations and cake. Oh dear.
Website: www.eventhead.com.au