The Gift That Keeps Giving!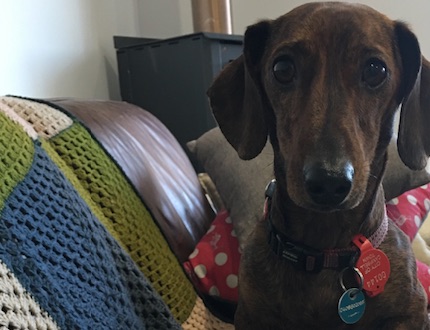 The Gift That Keeps Giving!
Sponsored post
I am a crafty Mum. I love to create and make thing and to be honest, I need to keep my hands busy as it's the only thing that keeps me sane!
There has been a real resurgence in what people term as 'Traditional or Domestic' crafts.
One of the reasons is that it has huge stress releasing properties, Something like crochet or knitting relaxes your mind and diverts your energy, it makes you sit down and keep calm.
I don't think that there is a mum out there who doesn't need some calming time, and the best bit is that if we are crafting something for someone else we can justify it to ourselves..' I am not relaxing, I am making a gift.."
Craft such as knitting and crochet have become so cool that even if you don't do it, it feels good to know you might…
So here is the gift for the Mum who can knit or crochet or would like to be inspired to actually do something for their damn self some time!
A beautiful coffee table book is always desirable, this one blends beautiful scenery from around the world with very easy to follow instructions for even beginners to follow, the pictures are just stunning and you cant wait to get stuck into creating something so magnificent!
In this gift basket I have added a couple of basic, getting started goods such as the Birch Knitting accessory pack , knitting needles, a crochet hook and some wonderfully soft balls of 100% wool. I can't get over the fact that you can get all of this from Cheap as Chips! It is now the first port of call for anything craft related as it has premium label craft materials at a fraction of the price. (did you know that you can use bamboo needles on a plane! It makes a journey seem so much shorter!)
A side benefit of taking up something like crochet or knitting (beside looking very clever and talented) is that people leave you alone! I had the kids walk in the lounge, look at me knitting and went to ask Dad their question! Bonus!
Now I get uninterrupted time on the sofa with my knitting needles and no one will bother me!
Expect to see some awesome socks coming your way, if the dog will get off my lap