Handbag Hack: How to Make Your Own Phone Cord Holder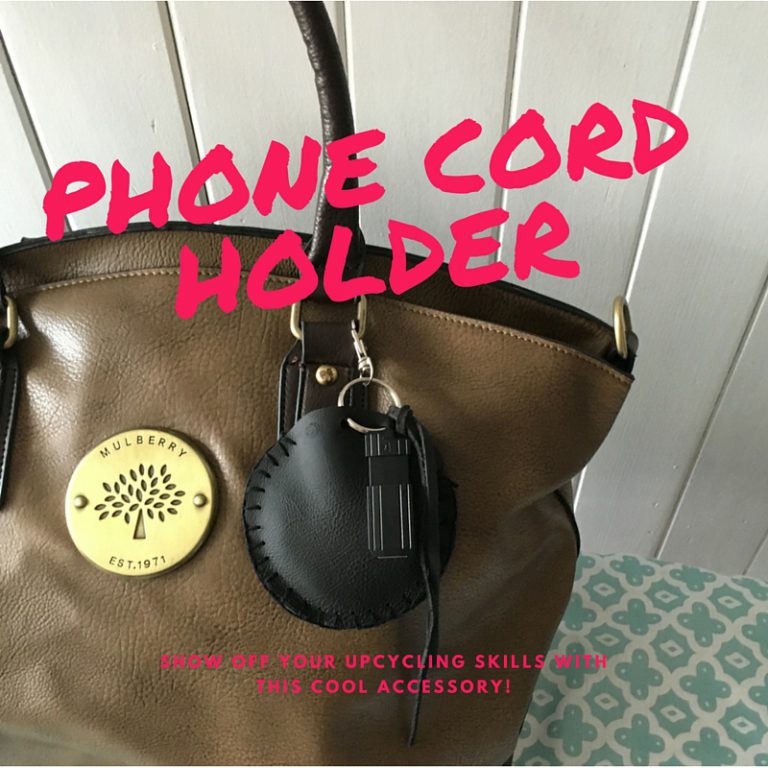 Handbag Hack: How to Make Your Own Phone Cord Holder
I don't go anywhere without my mobile phone but I very rarely bother to take a charger! My mistake! I am addicted to taking photos with my phone. I hate to think that I missed the opportunity to remember a second of my children's lives! I also talk a lot on my phone, I mean a lot! Hence, I amost always run out of charge for my phone.
I find that I don't really need the wall plug bit but the cord allows you to plug your phone into any computer, most TVs have a USB port on the back, or car charger. So My kids told me they were sick of my groaning and it was time I got organised. I saw a cool charger with tassels on the internet but I had two problems with it: 1. I don't like tassels and 2. my cord is too long to try to do something like that. I also like upcycling as much as I can so a quick trip to the Op shop and for less than $1 I have a really cute mobile phone charger accessory!
What you need:
old leather purse or strip of leather from Spotlight
Leather cord or embroidery floss
Thick needle
Lanyard
Hole punch
Instructions
Cut two circles from the leather purse with sharp scissors.
Use the sharp tip of a knife to punch small hole around the outside of each circle making sure that the hole line up.
Use the whole punch to make two larger holes for the key chain in one of your circles.
Use your thread or leather strips to sew the two circles together leaving an opening in the top. This creates your small bag.
Cut the clip from the lanyard and thread through the two holes on the top of your circle.
Using a strip of leather cut from your purse or the leather strip, tie a loop around the USB flash Drive and tie on to the clip of the small bag.
Clip on to your handbag and off you go!