How to Talk to Your Children About Porn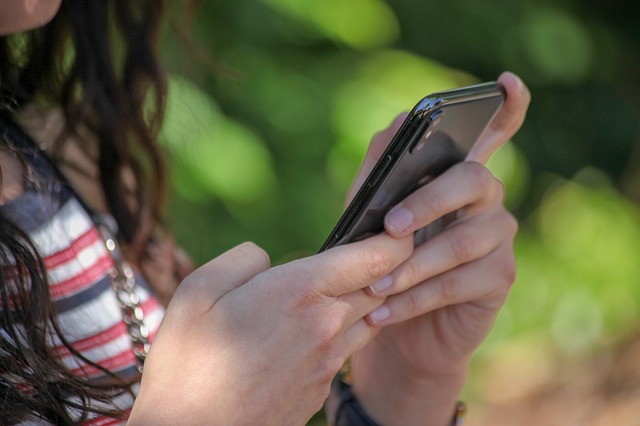 Advice from the experts: How to talk to your children about porn
Author: Catherine Manning, CEO SEED workshops 
In the early years of the internet, the 'expert advice' for keeping kids away from online pornography was for parents to install a filter and keep all devices in the lounge room where parents could see clearly over their shoulder.
When devices consisted of a giant desktop machine or laptop plugged into the internet via an ethernet cable, this advice had some merit. But since the proliferation of Wi-Fi-enabled tablets, wearables, mobile devices, and ultra-light netbooks, that advice has since become null and void.
Today, kids have 24/7 access to pornography through either their own or their friends' devices. Statistics suggest that by the age of twelve, inadvertently or otherwise, the vast majority of our increasingly tech-savvy children will view online porn.
Education and open discussion of the issues surrounding pornography is the only viable approach to tackling its negative effects. Research shows that most parents are supportive of comprehensive in-school sex and respectful relationships education, and while some teachers are becoming more comfortable navigating conversations around pornography, it is also the responsibility of parents and carers to help our children navigate the online world safely.
Some parents report feeling apprehension at the thought of discussing adult sexual material with their kids, which is where easily digestible content, such as ClickView's, 'Behind the Scenes of Intimate Respectful Relationships' can be of use. The 4-part series uses a mix of comedy and themed theatrics (set on a pirate ship) to engage a younger audience in a less invasive way, by using metaphors – such as one pirate's uncontrollable urge to eat oysters – to communicate relative topics such as pornography addiction.
While parental discomfort is understandable, keep in mind explicit descriptions of pornographic sex acts are not necessary or advised, however, the inevitable exposure of young people to pornography with no frame of reference about consent and respect leaves them open to harm in their own relationships. Although it may be somewhat daunting to broach the subject with your child, they will be grateful for the opportunity to discuss this with you.
Whether you personally enjoy pornography or not, a sex-positive attitude is necessary in order to create a safe space for your child, and foster a life-long healthy attitude towards sex. Even if your child has not yet been exposed to online porn, they will undoubtedly benefit from the conversation.
Begin by acknowledging that it's completely natural for people to be curious about sex and sexuality, and that sex scenes can be fun and enjoyable to watch. Be sure to not inadvertently paint sex or nudity as shameful or wrong.
Then, consider bringing up some of the following topics, in order to begin an open, honest discussion with your child.
Problematic narratives are the problem, not sex itself
With an overt focus on male pleasure and climax – often referred to as the 'money shot' – genuine female pleasure and comfort come second in pornography, if at all. Recent survey figures released by Our Watch show that one in four people aged from twelve to twenty-four believe it's normal to coerce a girl into having sex.
This is not surprising given the prevalence of narratives (in both porn and the romance genre) in which men stalk women or threaten self-harm should the latter dare reject the former's advances.
Consider Noah (Ryan Gosling) in The Notebook, who threatens to jump to his death from an amusement park ride unless Allie (Rachel McAdams) agrees to date him, and Edward (Robert Pattinson) in Twilight, who stalks Bella's (Kristen Stewart) every move and steals into her room at night to watch her sleep.
If narratives like these are informing young people's goals and expectations around relationships, we have every reason to be concerned about how these ideas, unchallenged, may play out in their lives and the lives of those around them.
Understanding consent
Understanding enthusiastic consent and partner autonomy should be front and centre of any discussion about pornography and relationships. This video, which uses tea as an analogy for consent, is a great tool to share with children to help highlight the key messages around consent.
Free, hard-core porn often contains scenes and acts that don't appear consensual. If your child has been exposed to these kinds of scenes, ask them how they felt about what they saw. Talk about the importance of enthusiastic consent and how the relationships between the actors in porn are very different from real-life relationships.
The good news is, children raised from an early age with strong body-safety and media-literacy skills are far more likely to be able to identify and reject problematic narratives and behaviours, rather than succumb to them.
Ethical vs free porn
If your child has viewed porn online, they've almost certainly viewed the free, hardcore variety often presented as a 'teaser' to encouraged paid subscription. It's important to remember, however, that like other capitalist industries, not all pornography is created equal.
Ethical porn offers material that has been produced to legal standards, respects the rights of performers, and celebrates diversity in gender, sexuality and body types. But since ethical porn generally isn't free, it's unlikely that children will stumble across it online.
In your discussion, you might like to ask the following questions: why pay for something you can get for free? Why can you access porn for free to begin with? Would it make a difference to your decision not to pay if you knew how the actors were treated behind the scenes?
Finally, remember that seeing people having sex isn't in itself necessarily harmful to your child. What is potentially harmful is never having conversations about sex, pornography and relationships, especially when they're being exposed to problematic narratives. The ultimate goal is to be able to speak openly, honestly, and clearly about all three – and help them understand how each intersects with the other.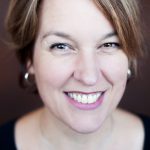 About Catherine Manning: Catherine Manning is the CEO and Program Director of SEED Workshops, a leading provider of in-school respectful relationships & wellbeing workshops and parent seminars.
Catherine played an active role in providing teaching insights and guidance for www.clickview.com.au Behind the Scenes of Respectful Intimate Relationships, a 4-part series designed to help teachers and parents tackle the topic of pornography with teens.