Man Experiments With Girlfriend's Waxing Kit. Instantly Regrets it!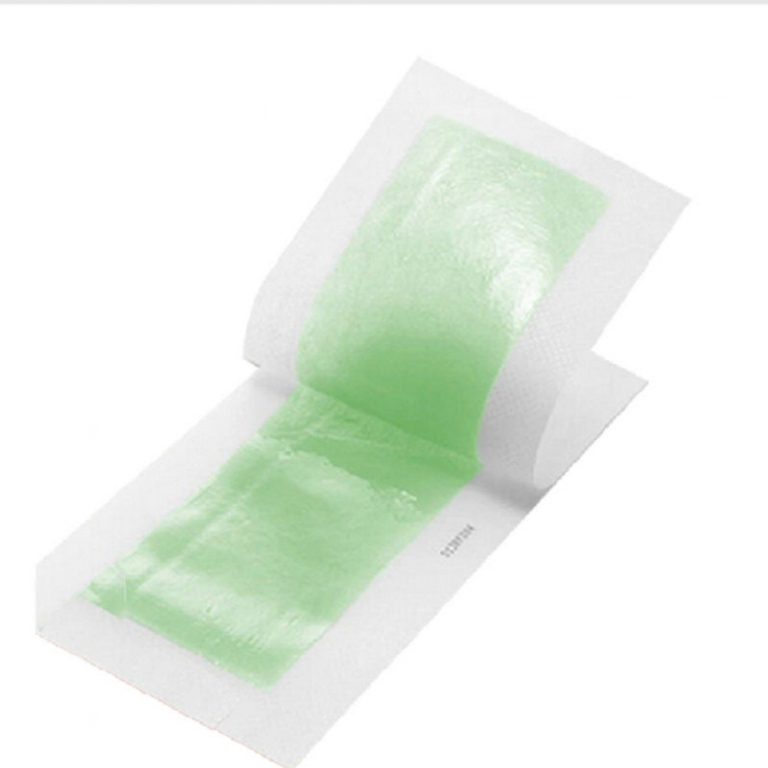 Man Experiments With Girlfriend's Waxing Kit. Instantly Regrets it!
One man decided to experiment with wax strips after seeing his girlfriend painlessly wax her own arms and legs. No prizes for guessing what happened next!
Explaining his painful ordeal on discussion forum Reddit, the man explains which wax strips he's using. Oh, and they're pink so they can't hurt, right?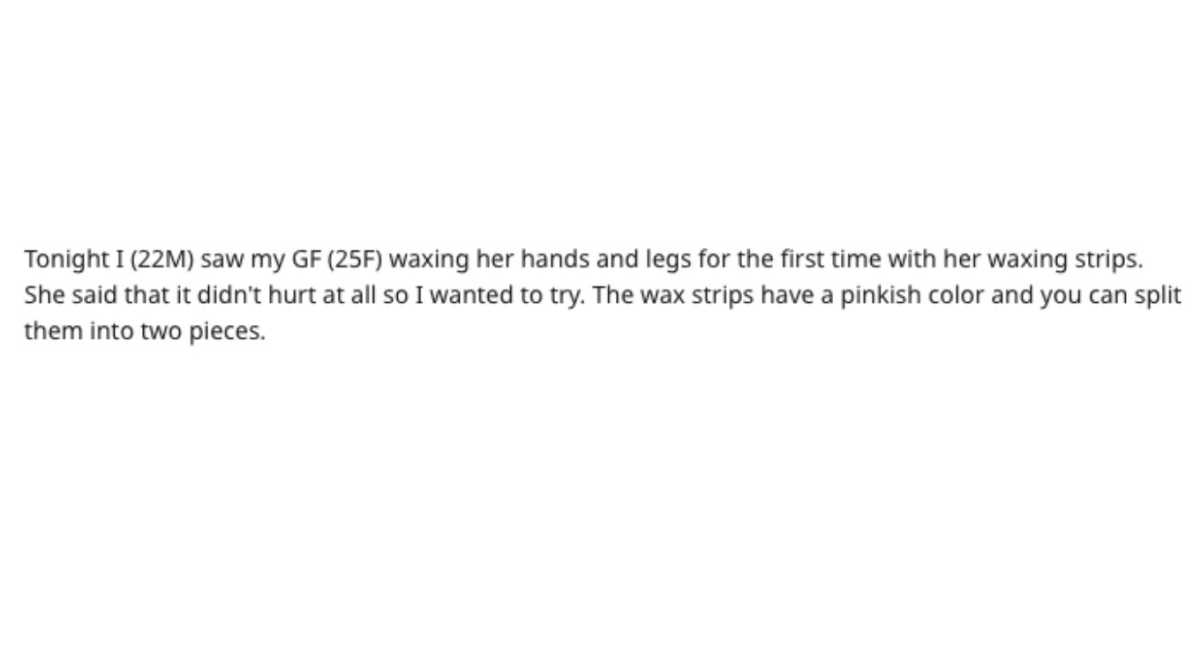 "After watching many people on the internet screamed for their soul when they waxed, I got intimidated by the idea of putting the wax strips on my body," he wrote on Reddit's Today I F–ked Up forum.
His girlfriend however assured him it wasn't painful at all and that he should give it a go. So he did a test on his legs first.
"It was not that hairy but since I have never shaved or trimmed it before, the amount of visible hair that I can see through the wax strip looked quite a lot," he wrote. "I pulled it off quickly and, surprisingly, it was not hurt at all."
Full of courage and false confidence, he then attempted to wax another part of his body. His arm pits. One problem though. The hair there was waaaaay longer than the hair on his legs. But being a man, he had no idea what this really meant.

Cue to his younger sister walking in, as he was "lying on the edge of the bed with both of my arms up, with two pink wax strips on my armpits, while my GF was laughing and taking photos of it."
Both he and his girlfriend took it in turns trying to pull the wax strip off that jungle of hair. Not happening!

"I looked over but the strip was still there," he recalled. "Turns out, my armpit hairs were too long and that wax strips [are] only meant to use on arms or legs."
"THE STRIP WAS TOO WEAK TO PULL MY ARMPIT HAIR OFF," he continued. "It came back to where it was and left me with one of the worst pain in my armpit that I have ever experienced."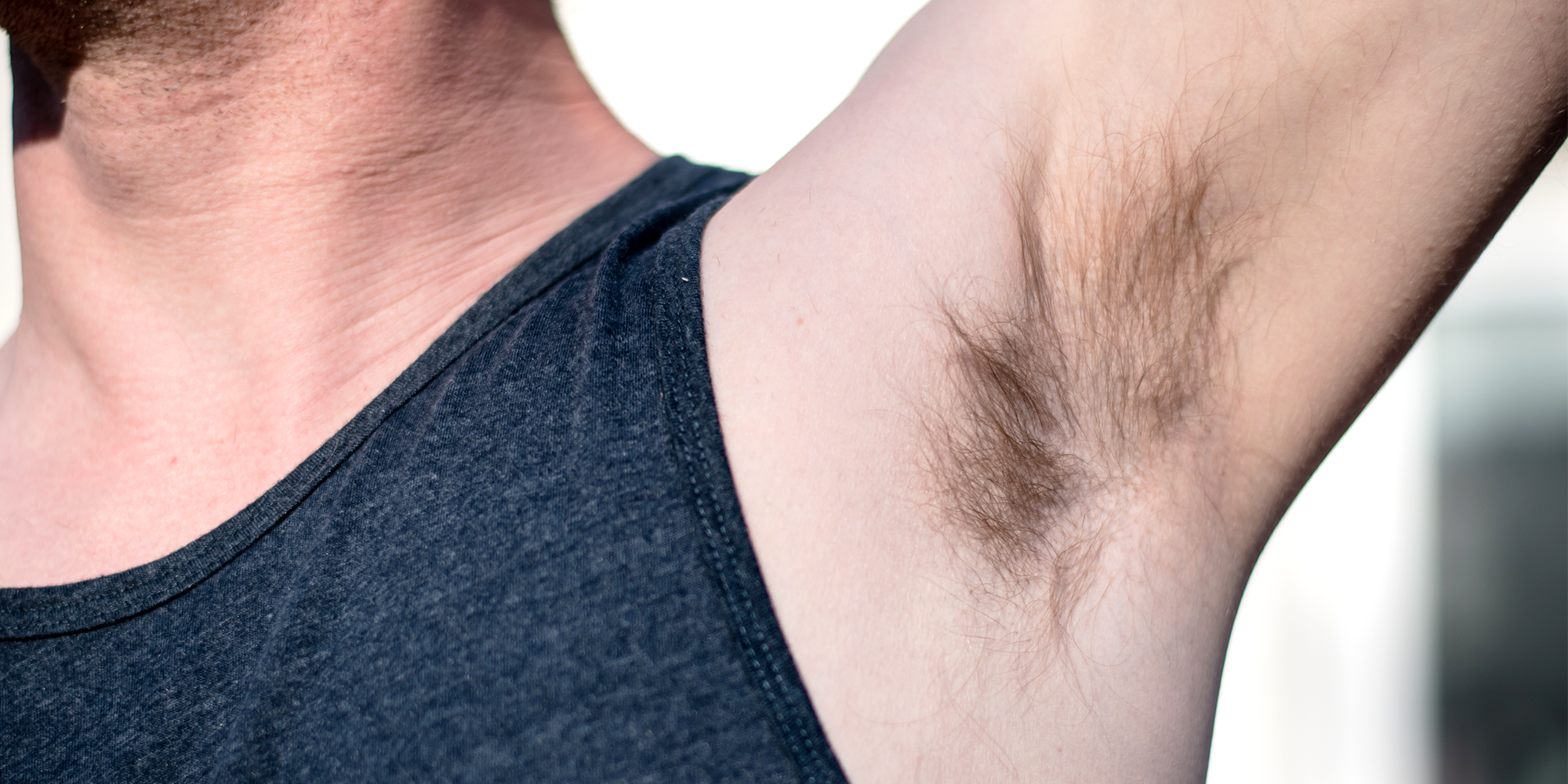 They tried everything they could to remove the wax strip. Cold water. Hot Water. But nothing worked! 
"My armpit hairs stuck together and start to twist themselves like a protein," he continued. "Everything begins to stick on to my armpit skin which gives me the most unpleasant experience of gluing my own armpits. No matter how hard I rinsed, the wax wouldn't come off."
So his girlfriend reached for the razor and attempted to shave the strip and hair off. "It was really messy since the wax kept getting stuck on the razor, but we could finally remove most of the twisted hairs," he wrote.
Now the strip was gone but the pit still had wax residue. Alcohol burned his skin, and wiping Vaseline off his armpits gave him a rash. Finally, he found the only solution that actually worked: olive oil.
"My sister was still there to film me applying olive oil to my armpits," he wrote. "The wax residue finally came off but left my armpits looking bumpy, irritated, with a couple of hairs stranded in the middle of the battlefield."
Commenters found the whole incident hilarious and were quick to jump in with advice, albeit too late.
"YOU. HAVE. TO. TRIM. THEM. FIRST.," one commenter wrote. "You can't just go right in.You have to trim it down first, or this happens."
"On the up side, I think this classifies as 'seen me at my worst' and shows that you've got a keeper in her," someone else wrote.
"Look at the bright side. You can wear sleeveless tops now," a third person joked.
It's safe to say, this is one grooming ritual he will be staying well away from. "Waxing? Never again," he wrote.
Images: Pixabay