Gadgets, Gizmos & Grannys!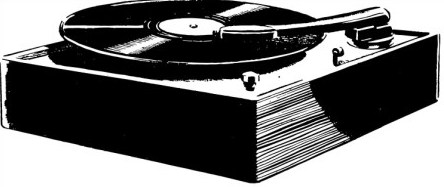 Before I give you the latest little glimpse into my life, let me start by filling in a few crucial details about Granny.
Granny is Hubbster's eighty-two year old grandmother. However, Granny is also, quite possibly the only eighty-two year old on the planet that you will hear say things like, "Oh no, I couldn't wear that. It's for old people!"
I can't help thinking that the secret to her good health and sharpness of mind, lies in the fact that, unlike the rest of us, she doesn't see herself as old.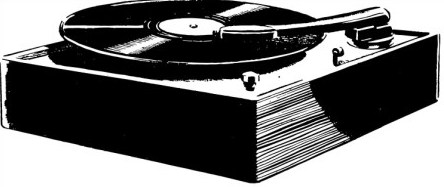 But, having said that, sometimes it is evident that the times and technology have moved on without her. She plays big old LP's on a record player, she is shocked (and possibly a little disgusted) that I do not prepare lunch for Hubbster to take to work each day, and she still irons handkerchiefs.
Yes, apparently some people do still like to carry their mucous about with them in little purpose-cut bits of cloth, in their pockets! Each to their own, I guess.
But the great thing about Granny is that she is always willing to try to keep with the times. She may be frightened to death of a remote control with a multitude of buttons, but she still wants that big-ass plasma on the wall. You know what I mean?
Anyway, getting back to my story. Last week she called in to see me on her way back from one of her social gatherings. Oh yes, she keeps herself very busy with coffees, and meetings, and catch-ups with friends.
"I'm the only one at the Red Hats club that doesn't have an email address," she pouted.
"I told you to give them my address and I will ring you if they send through the meet up dates."
"Yeah I know."
I could feel a 'but' coming on.
'But, they said to me, why don't I just buy a laptop, and then I could keep in touch with all my friends in England too."
"Well, yes," I agreed thinking that this was probably the worst idea I'd heard since carbon-taxing. "But only if your friends have email too."
I've seen her type. In the time it would take her to write a paragraph she could have had 40 minute calls to 3 of her friends in the UK. And that is only if she dared to turn the laptop on unaided, which I seriously doubted.
"Oh yes, EVERBODY has it," she assured me.
I thought I'd try another tactic
"Ok, so you are probably looking at approx $800 for a laptop."
"Oh well, I haven't got that much."
"And," I continued, "maybe an extra $30 a month on your telephone bill."
"No, no, no," she exclaimed shaking her head. "The ladies at the Red Hat club told me I could use the laptop through the radio."
"The radio? What the…?"
"Yes," she nodded "that's what they all do."
It took me a few moments to realise that Granny had perhaps got her wires crossed a little.
"Um…I think they said 'wireless' Granny..not radio!"
Do you have any funny stories of older folk who are technologically impaired?