Grandma Gobble-dee-gook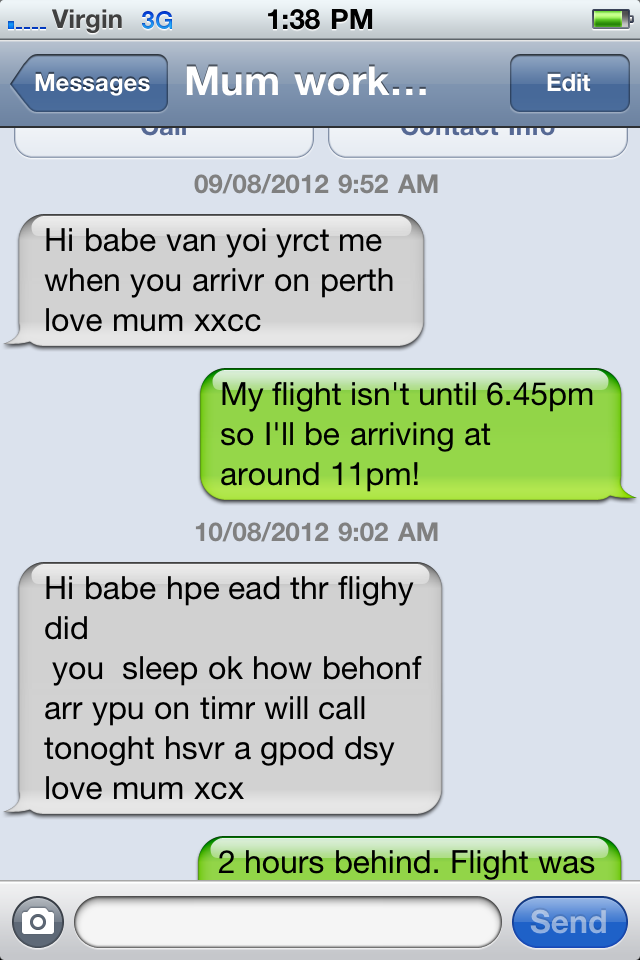 People say that there is nothing quite like a handwritten letter to show you that someone has taken the time to let you know that they are thinking of you.
I say…those people have never received a text message from my mother!
When you hear that familiar tinkling phone alert, and it says 'Mums Mobile' you just know that hours of fun await you…as you attempt to decipher what she has written.
Sometimes she types in a way that you'd be forgiven for thinking that she was Russian (and had a few too many vodka's for breakfast) other times her accent has more of a Mongolian flavour.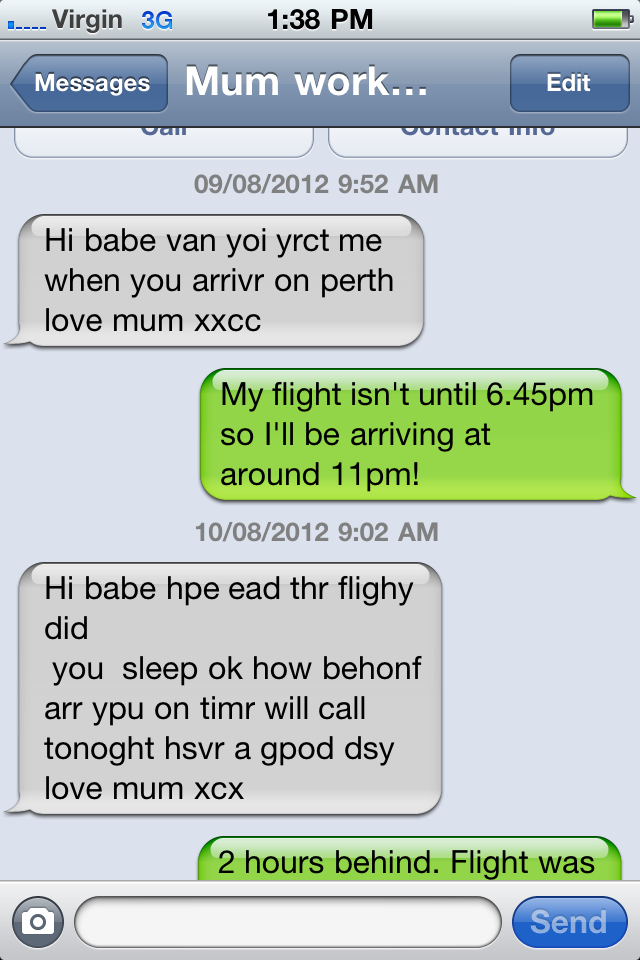 I have never met anyone that could turn a single sentence into such a complex brain-teaser. Egyptian hieroglyphics have nothing on my mum! It is truly a gift!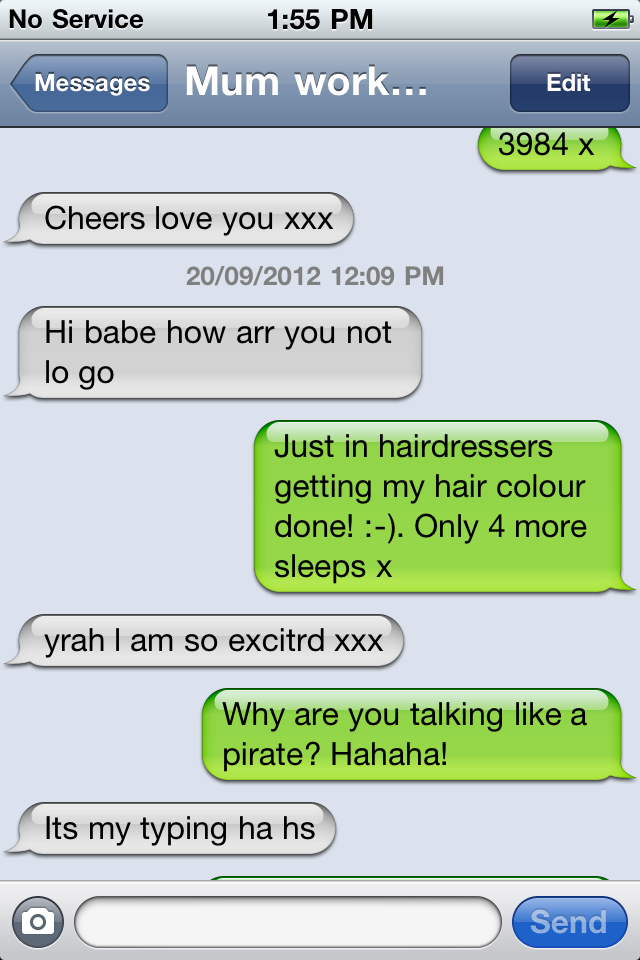 In fact, they are so special, that all SMS messages from my mother have henceforth been renamed.
They shall now be known, quite fittingly, as N-anagrams!
Do you know anyone that struggles to text too? Or is she a rarity in this day and age?