Hilarious Viral Video of Boy and His Grandfather Will Make You Laugh Out Loud!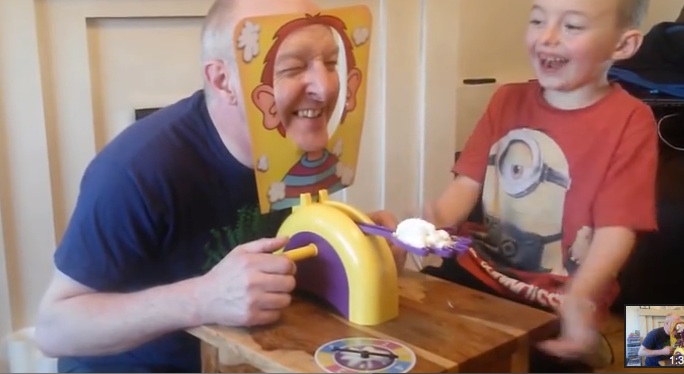 If you are in need of a pick-me-up today – don't go past this hilarious video of a grandfather playing 'Pie Face' with his grandson.
The Youtube video that has gone viral shows grandad Martin known affectionately as 'Budgie", and little Jayden O'Brien nervously taking their turn to poke their head through the hole opposite a catapult loaded with squirty cream.
As the suspense builds, so do the giggles – until viewers also find themselves struck by the infectious laugh!
Seriously – we dare you to watch it without laughing out loud!
Anyone else putting this game on the Christmas present wish list?