Testing Out The McDonald's Create Your Taste Experience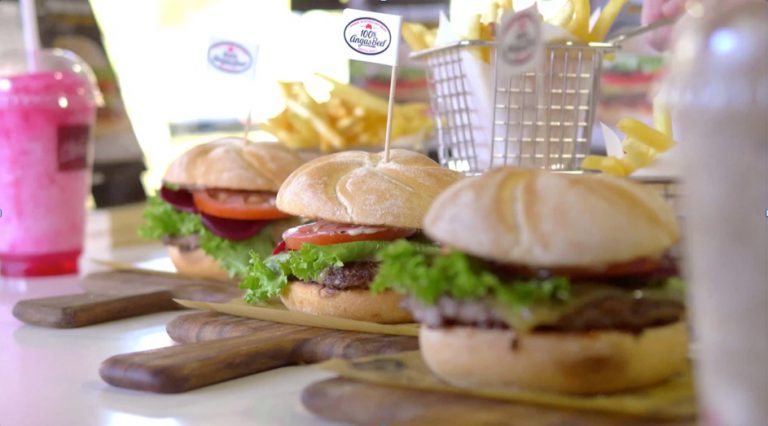 Sponsored post
I'm not really a McDonald's fan but I have three kids and a husband who very much are. If I'm not home to cook dinner, or if Mr D is out and about with the kids, you can pretty much guarantee they'll end up at Macca's.
The kids know it's a treat when we take them to McDonald's for dinner, which makes them even more excited when we do go. Recently we've been going a bit more than usual because it just fits in so well with our crazy Friday schedule. My son has back-to-back rugby training after school and both the girls have swimming lessons. All these activities mean that we are out between 4pm and 7pm, and if I had to wait until we got home to feed them, there would be carnage.
Last week we were invited to head over to McDonald's to try out their new Create Your Taste menu. When told they could order whatever they wanted, the kids were beside themselves excited. I was intrigued, as I don't normally eat at McDonalds. I see it more as a kid thing, but I wasn't going to say no to a personalised burger.
When we arrived, the kids ran straight to the nearest touch screen to start choosing their orders. I think the new touch screen is just genius became it means I don't have to stand in the queue to order, with either 3 hungry kids hanging off me or running riot. Neither is ideal, believe me! The kids love the new touch screens too and were super keen to help me do the ordering.
They all still went straight for a Happy Meal, but this time they added some dessert to their order too. I decided to create my own burger from scratch and was blown away by all the choices they had. It's no longer just cheese and pickles! I even got to choose the type of bread roll I wanted. I must admit I was very impressed.
Once the order was done, we found a table and waited for our food to arrive. The addition of table service is fantastic and meant we could actually all sit down and enjoy a rare family meal together. The food arrived on little wooden trays with chips in a cute little wire basket with not a cardboard box in sight! It was easy to forget that I was actually in McDonald's and not in a pub. How very un-McDonald's. To top it all off, my burger was absolutely delicious. I might just eat with the kids next Friday night.

Robyn de Beer
www.mrsdplus3.com
This post was brought to you by McDonalds. To find out more about Create Your Taste head to McDonald's Create Your Taste