Movie Release Alert plus 10 Double Passes to GIVEAWAY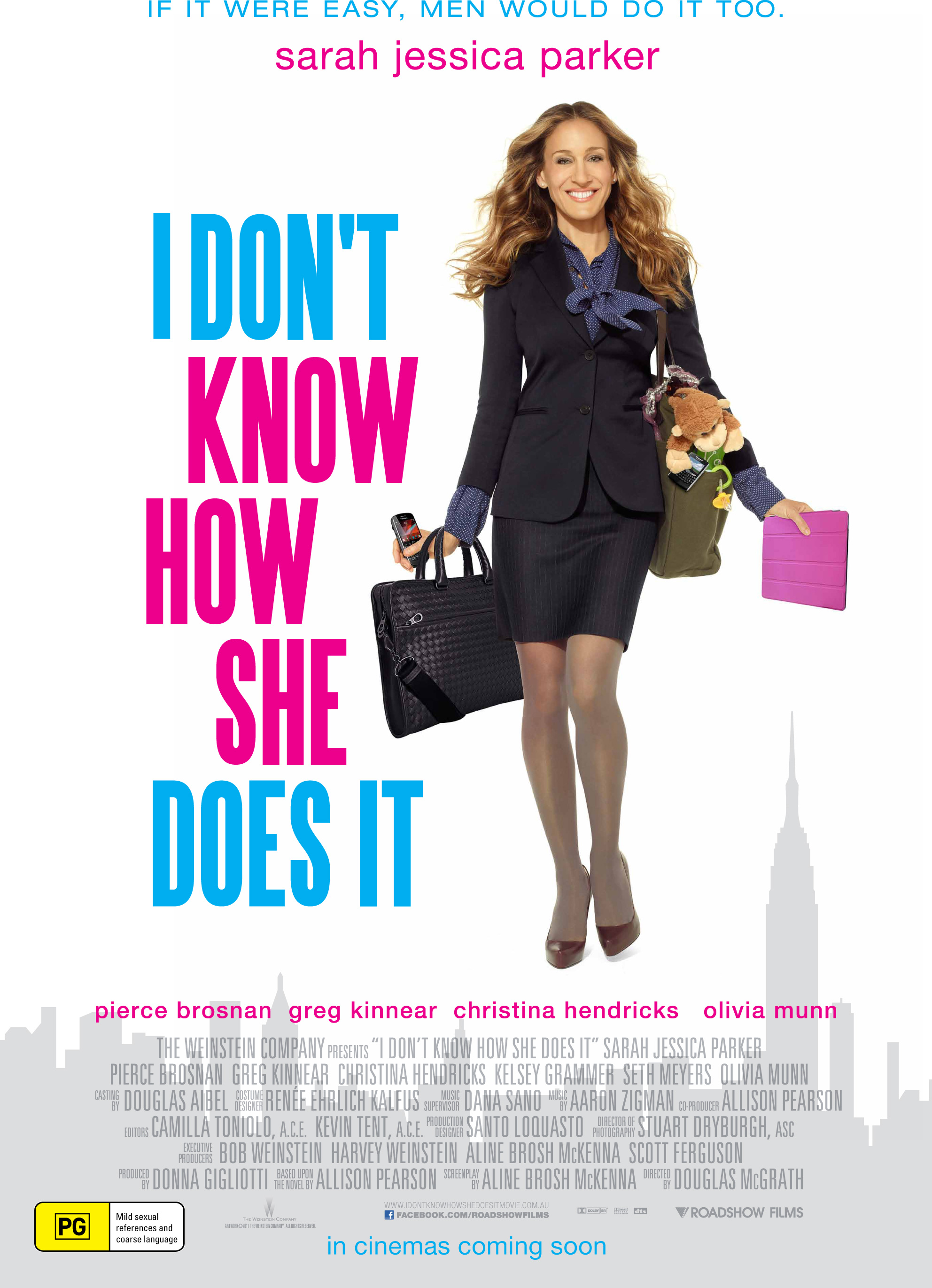 Based on Allison Pearson's best-selling debut novel and written by Aline Brosh McKenna, this follows the day-to-day life of Kate Reddy, a successful investment banker who struggles to balance her highpowered career with an equally demanding role as a mum. Pearson based the novel on her own weekly columns for London's Daily Telegraph.

Stars: Sarah Jessica Parker, Pierce Brosnan, Greg Kinnear, Kelsey Grammer, Christina Hendricks, Seth Meyers
Check out the TRAILER BELOW:
Mums Lounge has TEN DOUBLE PASSES to see this movie on Wednesday 3rd November in ADELAIDE to giveaway.
(Don't worry if you are not in Adelaide…we are working on bringing lots of very exciting things to those of you in other states also…so stay tuned!)
For your chance to WIN a double pass to see this movie in Adelaide on Wednesday 3rd November, simply
1. Be a Mums Lounge Member – By going to our sign up page here.
2. Leave a comment below telling me who you look at and think "I don't know how she does it."
3. Get an EXTRA BONUS ENTRY by sharing this competiton on your Facebook page or Twitter. Leave a comment below to let me know you have shared.
The ten lucky winners will be chosen using Random.org on Monday 1st November at 8pm (AEST).
Winners will receive their e-tickets via email.
Good Luck!