Repurposed Swing Set – Activity Climbing Wall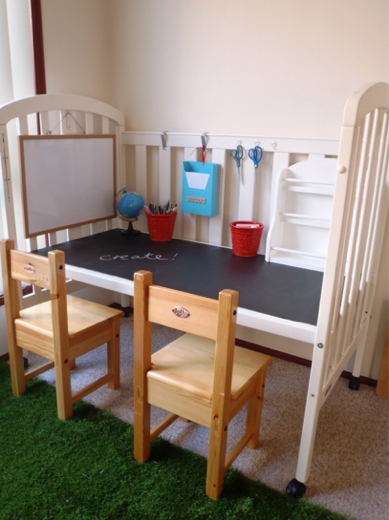 I love a good re-purposing post. One of my all time favourites still has to be the repurposed cot by Little Learning for Two.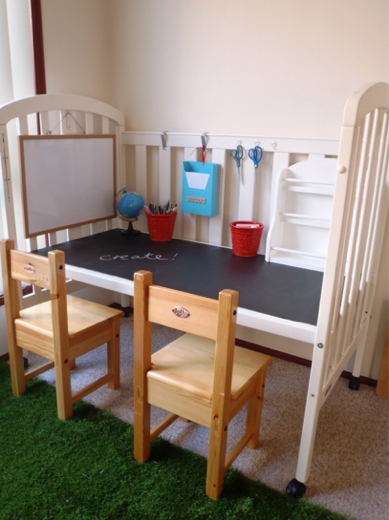 So…anyhoo… when I visited a friend recently and saw what her husband had done with her sons' old swing set, I didn't waste any time whipping out my camera to take a few photographs to share with you all.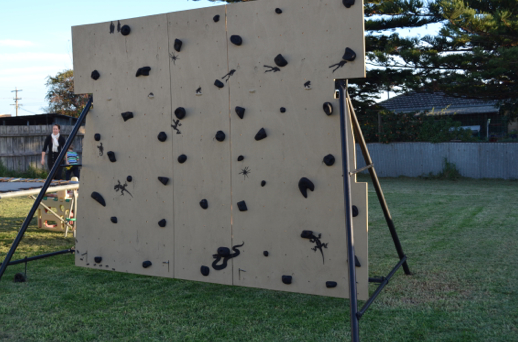 I bet my friend is glad that she mowed the grass before I arrived now!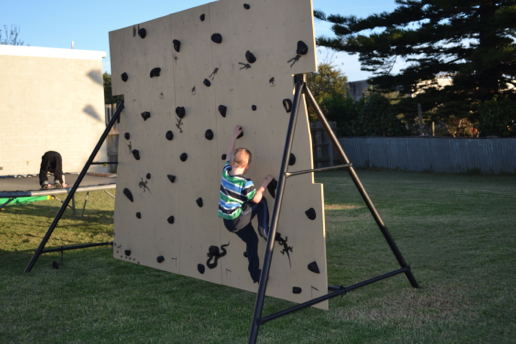 Love an action shot!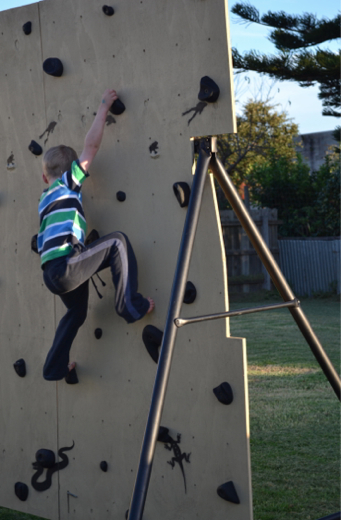 Using stencils the boys helped Dad to spray paint some animals and insects on the climbing wall, for that added boy-bling!
Ta-da…the outgrown swing set makes a very sturdy support for an activity climbing wall – just the thing for adventurous, active kids!
How cool is that? Have you seen any great ideas for repurposing old indoor or outdoor furniture lately?