Sweat-proof, Leak-proof and Period-Proof! Modibodi Underwear Review and Giveaway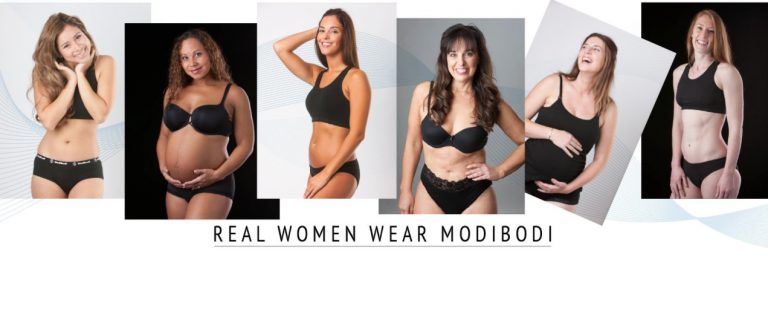 Sweat-proof, Leak-proof and Period-Proof! Modibodi Underwear Review and Giveaway
Before we go any further let me just say one thing…
Periods. Periods. Periods. Periods.
…There. That should have taken care of any men who'd accidentally found themselves here. Now we can talk woman–to-woman about…well… about vaginas and how they can be a bit unpredictable sometimes! Now I know it's not the usual thing to discuss with your girlfriends over a coffee and a lamington, but let's be honest. Is there anyone amongst us that hasn't been concerned about either sweat, light bladder leakage, menstrual onset or overflow, spotting, discharge or odour down in their nether regions at some stage?
If you are waving your hand, I'm going to say that unless you are a pre-pubescent teen, I think you're probably telling fibs. What with periods, pregnancy, childbirth, menopause etc, our day-to-day lives are intrinsically linked to the whims of our vaginas.
Can you imagine no longer having to worry about unexpectedly getting your period and leaking through your underwear onto your clothes or bedsheets? (Wouldn't that be wonderful, especially for those tweens and teens about to start their periods, or those with irregular cycles that are less able to predict when Aunt Flow might show up).
How many of you wish you could exercise or jump on the trampoline with your kids without worrying about accidentally peeing just a little?
For me, being able to exercise on a hot day, with a period, without wondering if everybody within a 6 kilometre radius can smell me would be amazing. I'm aware that's not a great visual to conjure up, but you know what it's like, right? Your vagina is capable of making you super-paranoid about that kind of thing!
So…what if I told you that I've found the undies to solve all your woes. Behold…your saviour…Modibodi underwear.
I know what you are thinking. They just look like normal undies, and you'd be completely right. They even feel like normal undies…crazy comfy undies…but normal nevertheless. But, and this is where shit gets exciting, the gusset of these crazy-comfy-normal-looking undies contains ModiBodi's patented Modifier Technology, which put simply is a 3mm lining that is designed to be moisture wicking, absorbent, breathable, antimicrobial and designed to remove odour and sweat.
That sounds like a lot of work just for one pair of undies, doesn't it? So I decided to take one for the team and agreed to give them a whirl myself, so I could share my thoughts on them with you before you go out and splash your cash on your own pair.
At this stage I should probably mention that I have an almost pathological dislike of visible panty lines on myself. (Fortunately my obsession with it doesn't extend to other people's bottoms, or else that could make life kind of awkward). So my preferred style of underwear is the humble g-banger. (My theory is that if you are going to have knickers ride up your bottom, better to have a pair that are designed to be up there!) So, on first unwrapping the classic bikini style Modibodi undies I was a bit dubious as to how comfortable I would find them.
What did strike me was how light-weight they are. The fabric is really breathable and light. With all this talk of absorbency and lining I think I may have been expecting to put them on and feel like I was sitting on a surfboard. But no! The bamboo fabric feels really lovely and luxurious against your skin, and you seriously wouldn't even know about the lining in the gusset. I wore them with my jeans and couldn't see any sign of a VPL.
But the real test came on Monday night when I wore them to bootcamp. It was the first day of my period (read: heavy flow) so I'd usually be paranoid about leakage and odour (Let's be fair, lycra is not your vagina's best ally in that department at the best of times!) OMG! Total game-changer! A-M-A-Z-I-N-G! I don't want to put too fine a point on it, but let's just say I was as fresh as a daisy down there when I was doing the cool down at the end of the session with my heads and arms stretched down towards the floor (pretty much as close to my vagina as my head ever gets). What's more, despite the vigorous activities during the class, they stayed put. No wedgie! Yay!
Having said that – I have already ordered myself a pair of Modibodi undies in the thong style, (consider me a convert!) and the sports bra is on the wishlist. They've got a great range of different styles for all shapes and sizes (including maternity too) so there is something for every style and taste.
Check out the entire Modibodi collection here 
If you're keen to go full eco-underwear you can even get into the Period pack, which includes Modibodi undies, and a juju menstrual cup (with some lip balm and hot chocolate thrown in for good measure).

Modibodi Underwear Giveaway
Keen to give Modibodi undies a whirl for yourself?
Modibodi are giving away a pair of undies (in the winners choice) to one lucky Mums Lounge reader. To enter simply complete the entry form below.
Disclosure: I was gifted a pair of Modibodi undies for the purpose of an honest review.