The Fitflop Due Shoe Style Off (and Giveaway)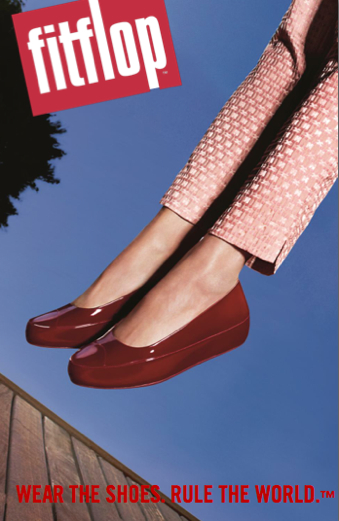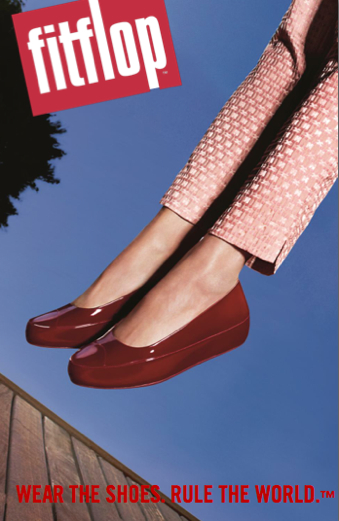 Had Dorothy been ten years older, with a couple of kids at home, I have no doubt that instead of chanting 'there's no place like home,' she'd be thinking 'There's nothing quite like getting out of the house occasionally in a gorgeous pair of red shoes!' Well, if she is anything like me she would anyway!
Last week, the lovely people at Fitflop Australia (knowing I am a sucker for a good pair of shoes) offered to send me a pair of their first ever ballet pumps. (Think comfy runners meets ballerina style and you're on the right track!)
The Due is from the new Fitflop 'wear to work range' although the soft scoop style, and trendy semi-circle toe-cap gives these shoes a versatility that takes them far from the confines of the office. – but before we talk about style, let me just tell you a little more about the comfort factor!
Those of you who saw the last Fitflop review I wrote will know that as 1) a busy mum who is always on the go 2) a sufferer of lower back ache, I cannot rave about Fitflops enough. The Due feature new triple density midsoles, which draws on the philosophy of Fitflops 'Microwobbleboard technology, but brings it to a sleeker, narrower form. Quite simply, in my opinion, once you've worn a pair of Fitflops no other shoe is ever quite the same again…and in addition to being the most comfortable shoes ever, they give your calves an extra little workout without you even knowing!
So, of course, I thought long and hard (for about 3.2 seconds) before accepting the offer and placing my order for a pair of the patent leather hot cherry Due's.
The Fitflop Due Style Off Challenge
So this is the deal, in exchange for my new hot cherry shoes, (and a pair to giveaway to one lucky reader) I have been challenged to a style off. I have to show you the outfit that screams me and reflects my tastes.
These are the moodboards they sent to provide some inspiration and illustrate just how versatile these shoes are.
My Style
So here it is. This is me.
An autumn walk around the city of Melbourne with Hubbster, taking in the sights and sounds, and of course a bar or two!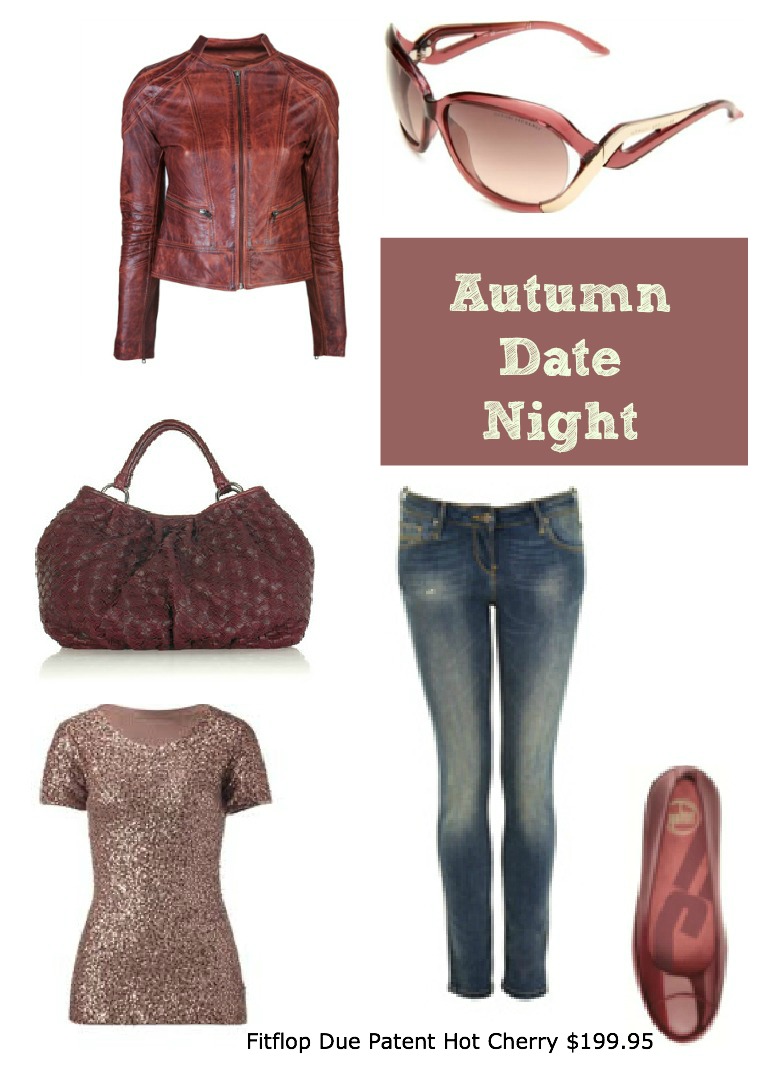 My styleboard will be on the Fitflop Australia Facebook page from 1st of March, along with others. You will be able to check out and compare other bloggers styles and vote for your favourite!
Giveaway
But now, over to you!
For your chance to win a pair of these uber-cushioned, gorgeous ballerina pumps, please follow the instructions on the rafflecopter widget below.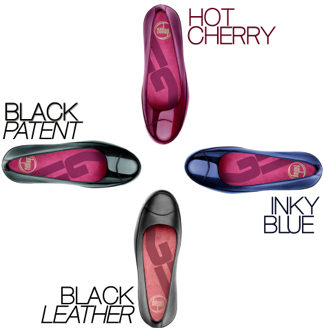 The Due is available in leather in black, and patent leather in hot cherry, inky blue and all black. RRP $199.95- $219.95
Visit www.fitflop.com.au for details on your local stockist.