The Things That Women REALLY Want to Tell Men About The Way They Dress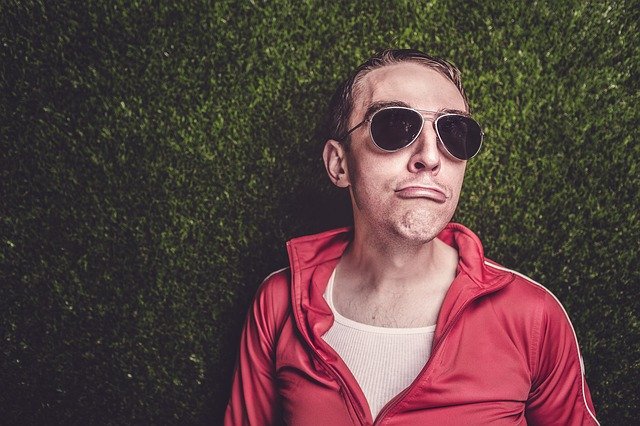 Do you loathe your husband/partner's favourite T-shirt he's had since 1992 (you know the one covered in holes that he continues to wear despite your protests?)
Does your Dad rock the socks and sandals look?
If you could give men one piece of fashion related advice what would it be?
Well, women were given this opportunity in a recent Reddit thread where they were asked 'What style/fashion/clothes-wearing tips would you give to the average guy?
The following are just a few of our favourite answers:
1. twerkette
Make sure your suit fits. There's nothing sexier than a well-fitted suit, and no bigger turn-off than an ill-fitting suit.
Roll your sleeves up to your elbows. Simple but girls will go mad for it
A nice pair of shoes pulls together an entire outfit. If you have good shoes the rest of you will look even more put together, but if you have bad shoes it will ruin even the most thought out outfits.
4. _thisiswater
I think you should do whatever makes you happy and feels the most comfortable in terms of your own facial hair. It is on your face, after all, and trust me, there are some girls that like clean shaven guys, some girls that like a little stubble, some girls that like Dali-esque mustaches, some girls that like little beards, some girls that like big beards, some girls that like chops, some girls that even like the super gross flavor saver bit of hair beneath the bottom lip. You get my point…
5. gracepark
Hygiene Hygiene Hygiene. Put in a bit of effort on being clean and smell nice (I don't like cologne I just mean don't smell like feet).
Guys can get away with a lot fashion wise. Buy clothes that fit; baggy isn't good even if you're larger. Don't wear distressed clothes unless you're in a band that is literally playing on stage.
6. ackshack
oh my gosh please shave the back of your neck and wear a belt if you are going to tuck your shirt in. switch up the shoe game too, not kidding girls dig nice looking shoes
7. Redheadit24
I'm a guy, sorry, but I had to get this out. Guys, when in doubt:
Nice ironed button down, nice jeans, and nice dress shoes. Don't even think about wearing white socks with this outfit either. And if the event isn't super dressy, roll your sleeves up. This works for SO MANY occasions.
Your underwear goes under your clothes. Pull up your pants and wear a belt
Also, just wear clothes that fit in general.
9. KTQ83
If you are actually a sized medium or small, wear a medium or small. Buying a larger size doesn't make you more of a man, it makes you look like you can't dress yourself
Do not put your sunglasses on the back of your head. Ever.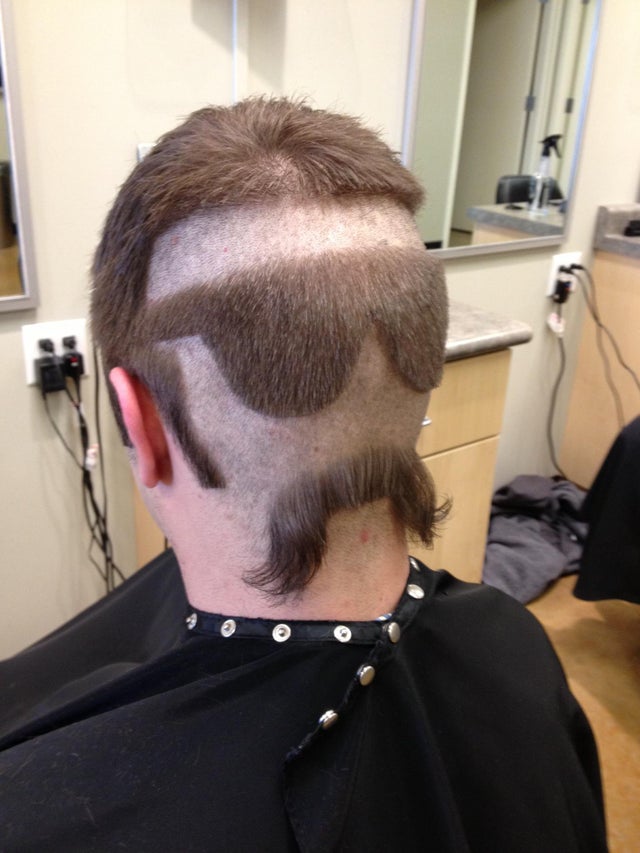 11. RayPloshansky
Please don't wear sandals with pants. Please.
12. curiousbow
DON'T GROW A NECKBEARD. FOR THE LOVE OF GOD. Keep that shit TRIMMED.
13. EvyEarthling
Novelty shirts (like ones that say "don't tell me to relax, stress is the only thing holding me together!" or "I'm out of bed, what more do you want?") are one-time-use items. When you wear it a second time, you're the fabric equivalent of that guy who repeats the same joke over and over because it got laughs the first time.
14. to_be_red
Not a a lady but up your sock game gentlemen. I bought a bunch of different socks with designs on them. Pretty much every girl who manages to see me without shoes on compliments my socks. I now judge people on their sock choice.
15. BrainBurrito
Don't dye your hair. The grey is hot.
16. Drop-Dead-Fred
Keep your toenails and fingernails short!!!!
Like 92% of all guys I encounter, upon closer inspection, have toenails and fingernails in desperate need of trimming. My husband is the worst. He'll rip holes in our sheets before he notices he needs to cut them. Ugh
17. Caitonium 2 points an hour ago
I came to say GROOM YOUR FACE. This means you need to stop neglecting your bushy eyebrows that you haven't touched since birth. Also, don't ignore all those nose hairs poking out.
18. posey290
If your conditioner and shampoo come in the same bottle, you are doing it wrong.
19. _ImagineThat_
White socks are for athletic activities only.
And they most certainly are not business casual.
You think people don't notice because they're just socks, but we do… oh we do, and it looks ridiculous.
20. rotten_lollies
Guys, if you have dry skin (especially on your face), moisturise. Please. If I can see skin flakes readying to sky dive from your face, I'm instantly thinking you don't take good care of yourself.
21. Eustressed
Gym shorts are ONLY for the gym. Nobody likes a free willy under a shiny curtain
Speak for yourself Eustressed!  ha!
How many of these tips would you agree with?  Would you add anything?