Tips on How to Create the Scandinavian Look on a Budget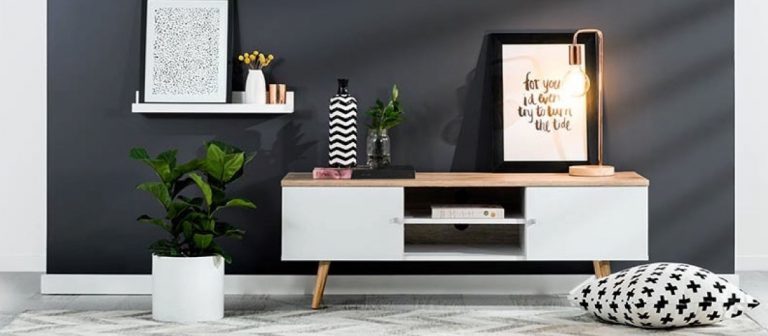 Tips on How to Create the Scandinavian Look on a Budget
Sponsored post
It occurred to me yesterday that I haven't given you an update on the house build for a month or so now, but with good reason. There has been a hold up getting the tiles there, so for the past 3 weeks nobody has done ANYTHING! (And of course an extra 3 week on the house build also means an extra 3 weeks of paying rent, so you can probably imagine how fed up I am over it all. (It'll be eating into my furniture spending money!)
In the meantime of course I have been busying myself looking at colours, designs and furniture so I can have a clear idea of how I want to decorate each room.
A few weeks ago I visited a girlfriend who has just finished re-doing her living room and I fell in LOVE with it. Think whites, pale grey and soft blue with light wooden floorboards and Scandinavian style furniture. The room had such a relaxed, tranquil mood to it and a kind of understated elegance.
As you may remember from when I completed the iStyle colour course I am naturally drawn to natural tones and textures earthy colours, but usually the warmer, richer colours. But my girlfriend's living room was so light, bright and airy – I actually physically felt myself relaxing and letting go of my anxiety in that room. It was incredible! (Of course, the tea and laughter would have helped with that too!)
Since then I keep seeing gorgeous Scandinavian designed furniture from Super Amart (who you know I love!)  popping up all over Pinterest, Instagram and in my Facebook newsfeed, I'm sure it was there before – I'm just tuned in and drawn to it now.
Here's a few of the social posts that have really caught my eye and have made their way onto my own mood boards.

The natural wood tones of the floor and chair legs create the perfect balance against the white walls of warmth and freshness.
I love the duckegg blue walls with the warm wooden furniture in this image.
The pop of colour in this white space works beautifully with the textured rug, with the greenery of the plants making it feel like a really fresh, natural living space.
Again, the green sofa adds a really natural pop of colour in this room that uses negative space to great advantage – the room feels spacious, relaxed and uncluttered.
This room looks beautifully light and airy.
If you had shown me these chairs in store, I'm not sure I would have initially gone for the colour, but you can see how it really works in this setting!
I told you! Isn't it gorgeous? I adore everything about the James sofa above! That colour! Swwooon!
If you've fallen in love with this Scandinavian retro look too, the good news is that Super Amart can help you create it on a budget. They've also got some great tips on how to nail this style.
Tips for Creating the Scandinavian Inspired Retro Look in Your Home
Scandinavian style is all about functionality, so don't be afraid to experiment a little and repurpose other items. For example, an old tree stump could be turned into an amazing side table!
The Scandinavian style is all about natural light – and lots of it! White walls help to brighten a space as can glossy light coloured flooring. If your home is a little lacking in natural light you may be surprised how much light you can invite in by strategically placing a large mirror opposite a window.
Adding some warmth and texture to your room can be as easy as incorporating a throw or some knitted cushions to your sofa.
One of the reasons why this style is so calming is due to the use of negative space. Open space is in and clutter is out! Less really is more with this look so you'll only need to add one or two accessories to enhance the overall look.
For more ideas on how to pull this look together effortlessly in your home, visit Super Amart. You'll be pleasantly surprised at the prices too! 
Disclosure: This post is sponsored by Super Amart.