Wednesday from The Wardrobe: The Apparel Apocalypse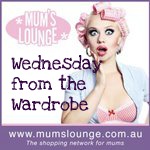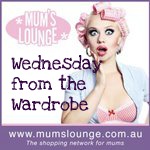 Wednesday from The Wardrobe: The Apparel Apocalypse


Standing in my poky little walk-in wardrobe this morning, I surveyed the little rail filled to capacity and felt the usual sinking feeling.
I haven't got anything to wear, I told myself for the millionth time.
I could see the look of incredulity on Hubbster's face in my mind's eye, and could hear him spouting his usual crap "If you don't wear it anymore, why don't you just get rid of it. Blah, blah, blah!"
But, after a quick flick through the hangers, the sinking feeling intensified. There are clothes hanging in my wardrobe that I have had since University, and whilst they no doubt signify the remnants of my youth, if I am truthful they really have no place in my wardrobe or my life anymore.
For example…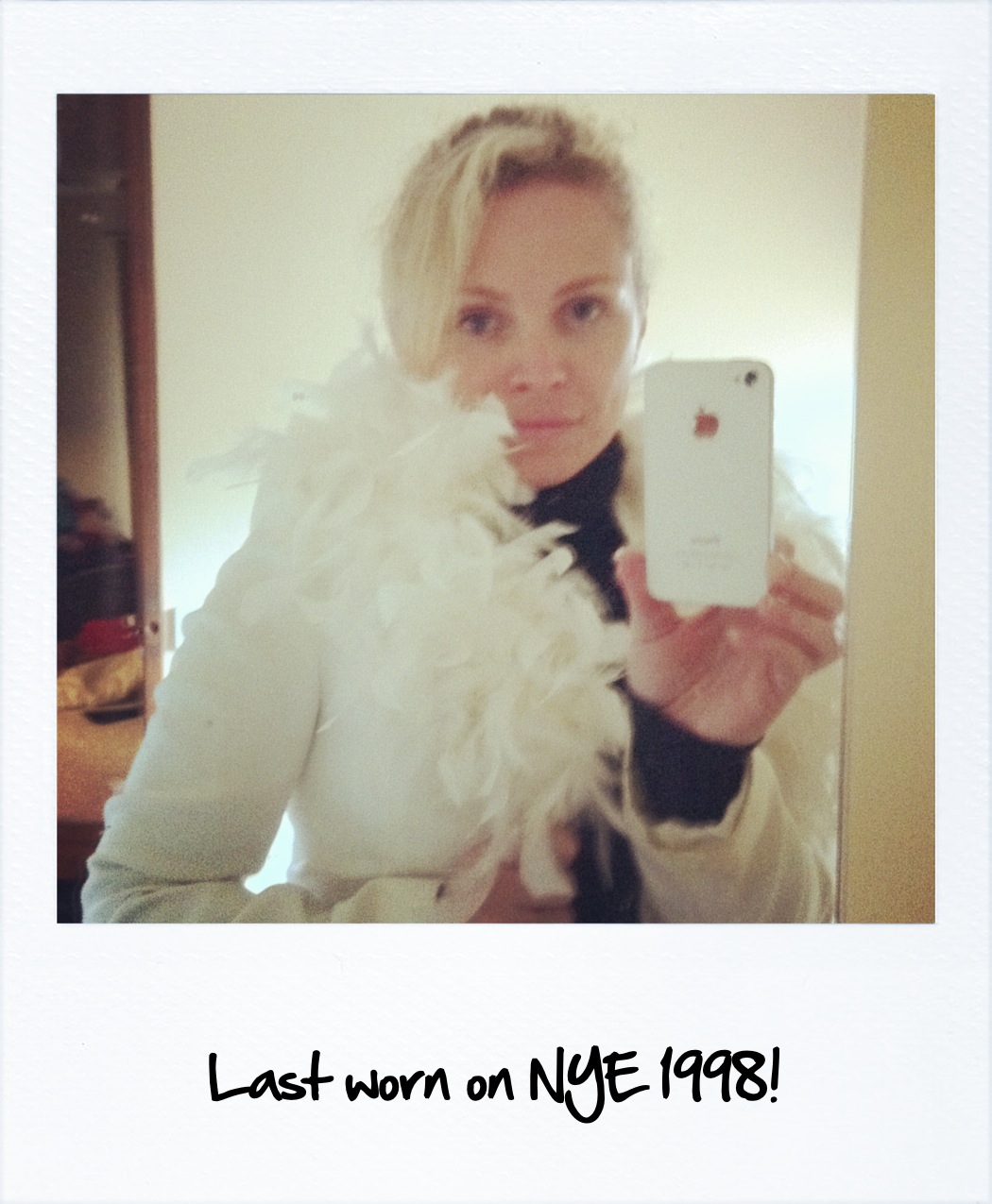 That's right, not exactly school run material – unless of course , for some bizaare reason the school decides to have a 'Priscilla Queen of the Desert' theme day or 'come-dressed-as-your-favourite-Narnia character-party.' Hmmmm. Very unlikely!
It was at this point that I very nearly, almost, admitted that Hubbster was right? But, let's just keep that between us, ok?
But, sadly, he is…
I will never again have use for the size 6 green wide leg combat pants, that made my butt look great. I'd be lucky if I could pull them up past my knee caps.
And the sparkly white designer dress that I was so excited about wearing on my 21st birthday would have so many lumps and bumps in it these days, it would look like I was smuggling egg cartons.
The list of clothes from my wardrobe which will never see the light of day again, either because they are a size, or two, too small, or because they are just plain hideous and if I ever wore them out in public I would surely be arrested by the fashion police, and tried for crimes against humanity, far out weigh 'the keepers.'
I'm not even joking. I'll share a few of the worst with you next week on Wednesday from the Wardrobe, purely for your entertainment!
So, this week I am going to have a complete wardrobe overhaul. I'm going to clear out the crap. Not only will this give me more room, allow me to see the very few nice things still hanging there and hopefully eliminate that heavy daily feeling I get when looking for something to wear, but it will also signify something far more important.
Today ladies, marks the start of a healthy new mindset about my body image. I may never have the streamlined waist and the taut tummy muscles of my youth, (the days of flashing my midriff intentionally are well and truly gone) and I may now be trading in the hot spangly g-bangers of yesteryear for tummy toning shapewear, but you know what…that is okay.
It's time I honoured my body by acknowledging all the wonderful things that it has done. I have birthed and nourished three beautiful healthy children…and for that I am eternally grateful!
This is the healthy body of a real woman. These are the arms I hold my loved ones with. These are the legs I would walk to the ends of the world for them with. This is the face that welcomed my children into the world and is oneof the faces that they wake up to each day and which kissed them goodnight. This is the chest that fed them It is the chest that I hold them to give them comfort when they are sad or hurt. This is the tummy in which they grew and from where the miracle of life sprang.
This is my body, and for all these reasons, I am proud of it.
The problem is, that when the wardrobe cleanse is complete, I know that I will be left with a few drab tops (probably black), two pairs of jeans (which probably should go too, but then I really would have NOTHING to wear) and a few dresses that I could count on one hand.
It's about time, actually it is well overdue, that I broke out of this style-rut, reconnected with my inner-fashionista and embraced my body again – just the way it is.
Being a mum needn't mean having no time left for me, or forgeting to take pride in my apearance, right? I want to start my days again feeling fab, instead of drab.
So, Wednesday from the Wardrobe is my exciting new journey. I hope you will join me and who knows…perhaps I will be able to inspire you to love your body too. I hope so.
Join in Wednesday from the Wardrobe
The purpose of this link up is for bloggers to share something from their wardrobe (or which they wish was in their wardrobe) that made them feel good this week. We aren't talking high end fashion and model figures, we're talking real women of all shapes and sizes sharing the clothes, footwear, jewellery, accessories, cosmestics etc that made them feel beautiful/comfortable/happy/special.
A new linky will be opened every Wednesday.
Please link directly to your blog post, not your blog.
And…when I have worked out how…I'd love you to grab my button and add it to your post. (I'm working on it!)