Wish Me Luck – I'm Going to Need it!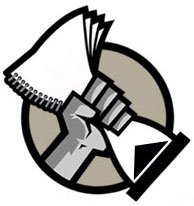 A fortnight ago I decided to enter the NYC Short Story Writing Competition, on a bit of a whim.
I have to admit I was really excited.
I had 8 days to write a short story with a maximum of 2,500 words – so far, so good. The trouble was that my excitement disappeared instantly when the details of my particular challenge landed in my inbox.
I had to write an action/adventure story (excitement waning), with the character of a hunter (excitement has fizzled to a solitary ember), with bankruptcy as a theme (excitement has left the building!)
It took me four days to even work up the courage to think about it again.
But I did eventually manage to write something. I don't hold out much hope to get through to the next round, but I still took on the challenge and stretched my imagination and writing skills more than I would have ordinarily.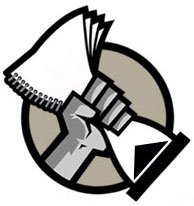 The Caretaker
Skulking in the shadows, Bernard drew his body close to the wall, his warm breath visible in the cool night air.
It was a long time since he'd had to do anything like this, had to take a man's life in exchange for money. He tried not to think about it, not to get caught up in the sentimentality of the value of human life. At the end of the day, this was business – pure and simple. Some men worked in offices; others worked fields with their bare hands. Some men slaughtered animals for food, and he, Bernard Marks, was a cold hard killer. It wasn't anything personal, of course. He rarely even knew the victims. He was just given the necessary details of when and where, and then he stalked them, quietly hunted them, and silently took their lives.
And just like that, they were gone.
In exchange for his services he was rewarded with large sums of money. It never ceased to amaze him how people were prepared to part with so much money, so much cold hard cash, in exchange for having their enemy or even their supposed loved ones, 'taken care of,' so to speak.
In his experience, surprisingly, it was the loved ones that were more likely to be the perpetrators. They were the ones most likely to part with the money, often for the promise of more money. Greedy bastards! But then, who was he to judge. Life was just one big transaction after all. The more you have, the more you get, and the more you have, the more you want.
A large sum of money – now that was exactly what he needed right now. Only a very large sum of money was going to save him from the brink of bankruptcy, and old habits die hard. A life of fast cars and loose women was bound to catch up with a guy sooner or later; he smirked to himself, remembering. All he needed to do was to pull off this one last job and he'd be sitting pretty again.
Bernard could see the house ahead of him. It was a large building with three levels, and lots of windows. Some were in darkness; others showed chinks of light between velvet curtains with the hint of movement, the promise of warmth and life on the other side.
This guy must be loaded, Bernard thought to himself surveying the outside with his keen eyes. Now all he needed was to get closer without being seen.
"Ouch." The coarse bricks took the skin off the knuckles on his left hand as he slid shakily along the wall.
"Damn it!" Bernard growled at himself under his breath. "Get it together."
It hadn't been that long since his last contract, why did he feel so rusty? It couldn't be more than five…six…ten years could it? Bernard shook his head in an effort to clear it. He could still do this. He just needed to clear his mind and focus on the job at hand.
He found it more difficult these days to stop his mind from wandering off on a tangent.
As he stepped closer, under the cover of darkness, Bernard saw the outline of a man sitting on a bed, framed by one of the windows on the lower floor. Bright light in the room was good. Light mean that he could see his target, but he couldn't see him.
"Bingo!" Bernard whispered audibly into the darkness.
In that second, he felt the old familiar rush of adrenalin course through his veins. His mind was alert now. He had shaken off the doubt and the sluggishness. He had his target in his sights, and he was ready to get down to business.
Bernard's hand crept slowly to his right jacket pocket, and feeling inside, he closed his fingers around the cool metal. It felt familiar, it felt empowering, and it felt oh so damn good. He felt the hunger ignite in him once more.
Just one last time, he told himself. He'd said it before of course, and he had meant it. He really had. But desperate times called for desperate measures and with the bank about to repossess his home, and that nasty bastard Dai threatening to put a bounty on his head if he didn't pay what he owed, he was in a desperate situation.
He couldn't let them take his home, not again. He felt something in the very core of him ache when he remembered being taken from the home that he had known and loved for so many years. He couldn't quite visualize it anymore, either from the outside, or even any of the rooms, not with any real details, but he still felt it. His heart still remembered how that place had made him feel. He missed it's warmth, it's life and energy…and the smell of fresh bread baking in the oven. Oh how he missed that smell.
Bernard closed his eyes and took an involuntary breath inwards remembering.
Nothing but car fumes these days.
Drawing closer to his target, Bernard stooped behind a bush. The old man was sitting up in his bed. He had a clear shot of him from where he was. Bernard glanced up and down the quiet street. The night air carried the faint humming of car engines in neighboring streets, people going about their ordinary ways in their ordinary lives.
A small grey cat appeared from behind a tree and slinked across the dewy grass towards him.
"Kssst." Bernard hissed and motioned for the cat to go away.
It ignored him and approached him purring loudly, rubbing its torso against his legs. He'd had a cat once – a cat, a house and white picket fence. It was all so very long ago now, almost a lifetime ago. He bent to stroke it. It's fur felt patchy and sparse and its ribs were almost poking through its flesh. It purred louder and nuzzled its head against his chins. It felt like it hadn't eaten properly in weeks. Anger swelled in him. People were mongrels. What kind of human being would treat a poor, defenseless animal like that? Who takes on the responsibility of love and life, and then fails to care for it, casts it off when it all becomes to much, too inconvenient?
Reaching around to his back pocket, Bernard fished out a packet of beef jerky.
"Here."
He waved it in front of the cat's nose, and then threw it into the darkness. The cat scampered on light paws after it.
Glancing up at the window, Bernard noticed that there were now two more figures in the room. Beside the bed sat a young woman with long dark hair, and another, with fair curly hair, moving back and fore the window, busying herself with something unseen.
"Family."
The words escaped Bernard's lips in an almost inaudible whisper. He'd been married and had a family too. He closed his eyes and rubbed the palm of his hand across his lips. The stubble pricked at his skin. When was the last time he had shaved?
Grab it and hold it, he urged himself. Find the image of them in your head. It's there somewhere. Blurred images played like a movie in his mind, as he tried desperately to zone in on one and bring it into focus. The images flitted and whirred like a cine recording, and drew to a slow, frustrating halt. He hated it when that happened.
Opening his eyes, Bernard saw the dark haired woman kiss the man on the forehead, and stand up slowly. She stood by the door talking to the other woman for a minute or two and then disappeared. The blonde walked back to the bed, plumped up the man's pillows and smoothed his blanket out and walked out also.
Crouching behind the bush, Bernard felt the pain in his right knee and straightened up slowly. His body often lagged behind his mind in capability these days. Or was it the other way around? He forgot.
It didn't matter. All that mattered now was that his target was clear. No more young, curvy, long-haired women hovering around distracting him from the task at hand. That long silky, dark hair…
Focus! Bernard commanded himself. This wasn't the time to let his mind wander on the sensuality of women. There was a job to be done, and women were just a distraction, they always had been.
Bernard plunged his hand back into his pocket. The coast was clear and the old man, whatever sins lay on his head, was ripe for the picking and about to meet his maker. Bernard had always been a believer in karma. Whatever had led him to this time and place, to kill this man, was a result of the guy's own actions and choices. He was just the tool that karma had chosen to exact its revenge. It made what he did justifiable, if not to anybody else, to him. Some days it was harder to hold onto this view, but hold on he must. Even hit men have hearts and souls, although they were often loathe to admit it.
But…wait…where was it? Where was his .357 Magnum revolver? It had been there in his right pocket only moments before…where it had always been. He had gripped the handle of it, felt the cool promise of death pressing against his flesh again. He had felt the hard steel in his right hand and imagined the negative dollars melting away. He needed this hit. He needed to clear his debt to move on in the world, and the old guy…he probably deserved it, right?
Perhaps it was the left pocket? He was sure it wasn't. Why would it be in another pocket? He felt around just incase. His fingers closed around something cool and small. Pulling it out, he saw that it was a silver plated petrol lighter with the initial W.H. engraved into it. A fog filled his head. W.H?
Focus. Focus. Bernard urged himself, turning out his pockets frantically. A battered empty packet of cigarettes, an elastic band, a half eaten packet of beef jerky, a screw…
Where was his old Ruger Speed-Six?
"Walter?"
"Huh?' Bernard spun around to see a woman with pretty green eyes smiling back at him in the moonlight.
"Walter, it's me. Georgia." The woman gestured to the name badge on her chest.
Walter? Now she said it, it did sound kind of warm, kind of familiar.
"Come on Walter." The woman smiled at him good-naturedly.
Yes, Walter. It seemed to fit.
"What on earth are you doing out here again? Your slippers are all wet from the grass. Yvonne won't be happy with you. She only brought them in yesterday."
"Yvonne?" The cine camera began to whirr slowly in his head.
"Your daughter, Yvonne. She'll be in to see you again tomorrow Walter. We'd better get these slippers dry, eh?"
Georgia took him by the arm jovially, and he complied with shuffling footsteps.
"Come on Walter."
The nurse led him back to the automatic doors of the hospital.
"Let's get you back to you room. It's time for your medication."
Keep your fingers crossed for me, won't you?