10 Tips For Parents On Dealing With Sexting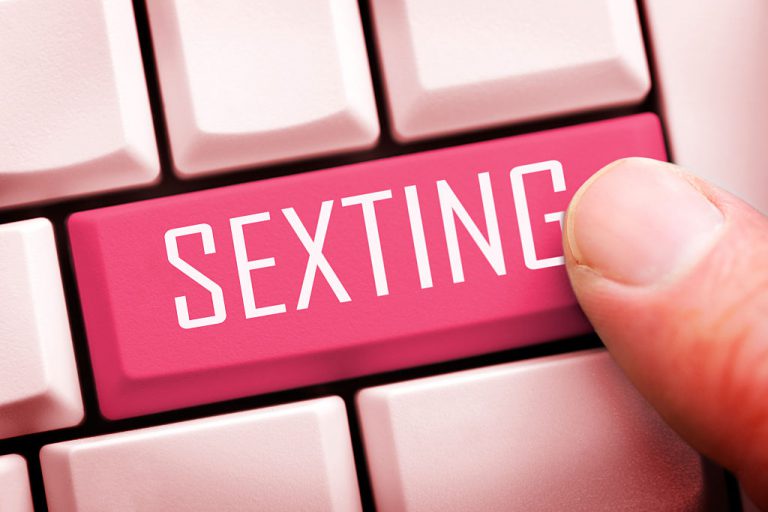 10 Tips For Parents On Dealing With Sexting
Growing up, 'sexting' wasn't something we had to deal with. In fact chances are we all grew up without mobile phones or access to the internet at our fingertips. For our kids though, sexting is just one of the things they will come across during their teen years. In Australia 1 in 3 young people aged 14 – 17 years have had some experience with sexting. Which is why it's so important for us as parents to provide our kids with as much information and guidance to ensure they stay safe.
What exactly is sexting? According to the Victorian State Government website "Sexting is known amongst young people as sharing a nude or a naked selfie, the sharing of a sexually explicit picture or video via mobile phones, instant messaging apps, and/or social media sites. With modern technology this can be done instantly, but it can have serious and lasting consequences"
Kids need to understand that for anyone under 18, non-consensual sexting is illegal and penalties can be very serious. While a naked or sexually explicit picture or video of a person under the age of 18 years is by legal definition child exploitation material, changes have been made to the law to ensure that young people under the age of 18 years who engage in consensual 'sexting' are not treated the same way as a child sex offender. These are the current amendments by the Victorian State Government. (Other states may differ slightly.) If these four things are present, it means that police can use an educative response rather than the criminal justice system.
1.            There is no threat, fear, coercion, threat to share or sharing of the image.
2.            Not more than two years age difference between the teens.
3.            No adult involved.
4.            No other criminal act is depicted in the image.
As parents, it may be difficult to have a discussion about sexting with our kids. We may not want to believe they would engage in such behaviours but statistics show it's very prevalent amongst our teens. We can't have our heads in the sand over this and pretend it's not happening. It is. Especially in this day and age when our kids are exposed to so many sexually explicit images, lyrics and movies.
The important thing to remember about sexting is that you want to arm your child with as much knowledge on what to do if they're ever confronted with it. Sometimes they may be asked to send an image of themselves and other times they will be the recipient of one. It's important to let them know they can always come  to you. No matter how embarrassing it may be for them. Also kids will often not want to tell us things out of fear we may confiscate their devices as punishment. Don't threaten your child with confiscating their phones. This will only lead to them feeling more disconnected from their peers and eventually you.
Teach your kids what their digital footprint is and how difficult it is to have control over their image once their pictures are out there. Try using celebrities as an example. Google images that perhaps their favourite actor or singer may have shared and later regretted. Show them that with the click of a button everyone has access to it…forever.
Here are some tips on how you may want to handle a discussion about sexting with your child:
1.  Always be open and honest with your child. Encourage them to ask you anything knowing you will always give them an honest answer.
2. Never fear teaching your child about sex and sexual behaviours. If you don't answer their questions someone else will.
3. Don't assume your child would never send a nude photo to someone.
4. Talk about what a digital footprint is and that once an image is out there it's nearly impossible to take it back.
5. Discuss what sexting is and encourage your child to tell you what he/she knows about it.
6. Talk openly about what their digital citizenship responsibilities are.
7. Make sure your children are aware of the dangers in sending images to people online they do not know. Talk about concepts such as grooming and pedophilia. The more knowledge your child has the better equipped they are at identifying it should it happen.
8. If your child is taking part in sexting, see if there is an underlying issue such as depression, low self esteem or bullying taking place.
9. Make sure kids are aware of the legal consequences of their actions online.
10. Ensure your kids have someone they feel comfortable talking to. It may not be you, and that's ok. They need to know they have somewhere to go if they need help. It may be another family member or a teacher.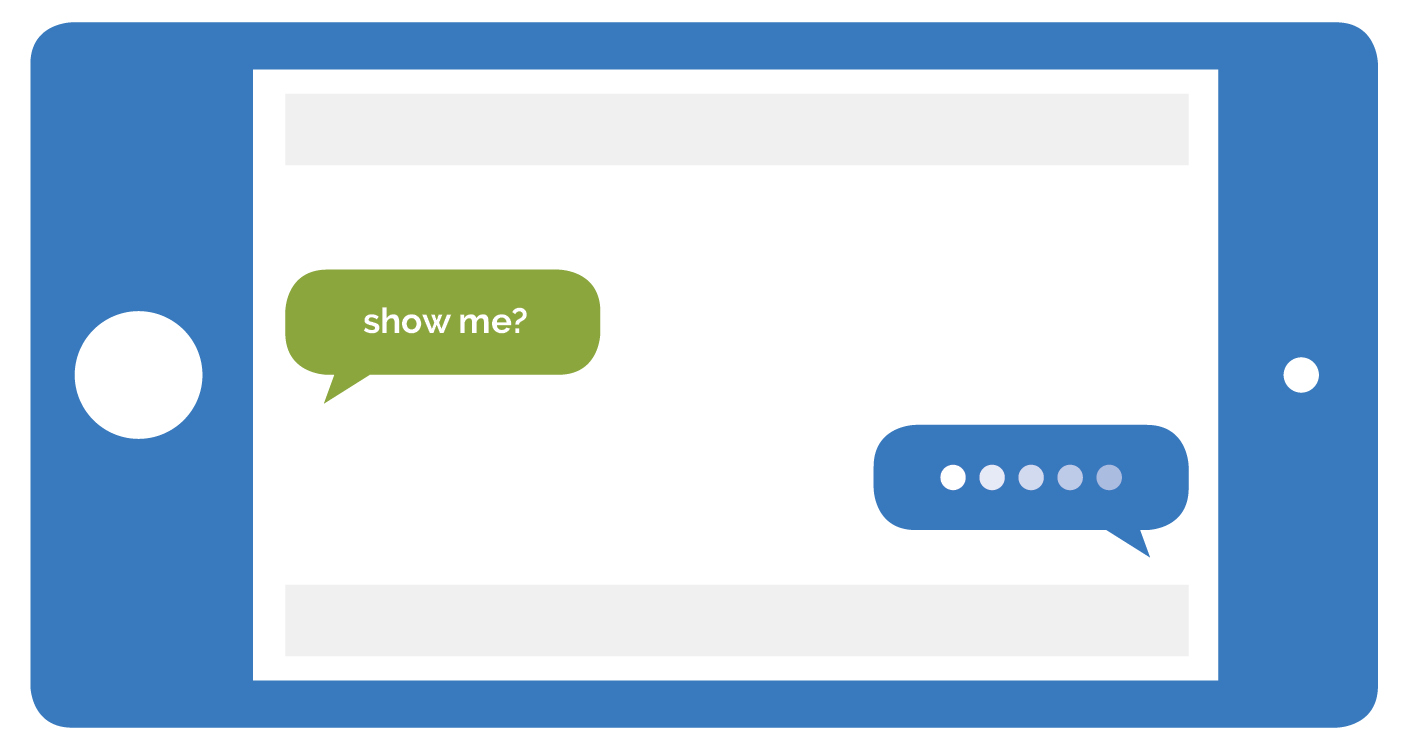 So what do you do if you find explicit images on your child's phone? The first thing is to remain calm. Give your child a chance to explain things in a safe and quiet environment.
Ascertain what has happened and who else may be involved. Who were the images sent to? Where are the images now? Who may have them? Were they pressured to send the pics? How many people have seen them?
If the image has found it's way onto an Instagram page, contact the site and ask for it to be taken down. In some instances, police may need to be involved and schools have certain obligations in relation to the reporting of incidents. That's ok. Don't stress and hold back information. Tell the police everything you know. They are very well trained to deal with these issues and have tools to minimise the impact.
Also if you believe that the 'sexting' is a result of your child being the victim of an online sexual predator rather than a consensual exchange, notify the police immediately.
Support Services
Kids Helpline: 1800 55 1800. A free, private and confidential telephone and online counselling service specifically for young people aged between 5 and 25.
1800RESPECT: 1800 737 732. A national counselling helpline, information and support 24/7 for people experiencing sexual assault or domestic and family violence.
QLife: 1800 184 527. Anonymous and free LGBTI peer support and referral for people in Australia to talk about sexuality, identity, gender, bodies, feelings and relationships. Open from 3pm to midnight AEST daily.
eSafety Commission Image-Based Abuse Portal: A national portal to help with removing intimate or nude images from online platforms, and for taking action against someone who shared your images without consent.
Images: Pixabay and Google images