400 Students Say Goodbye to Beloved Grandmother Who Waved to Them Every Morning on Their Way to School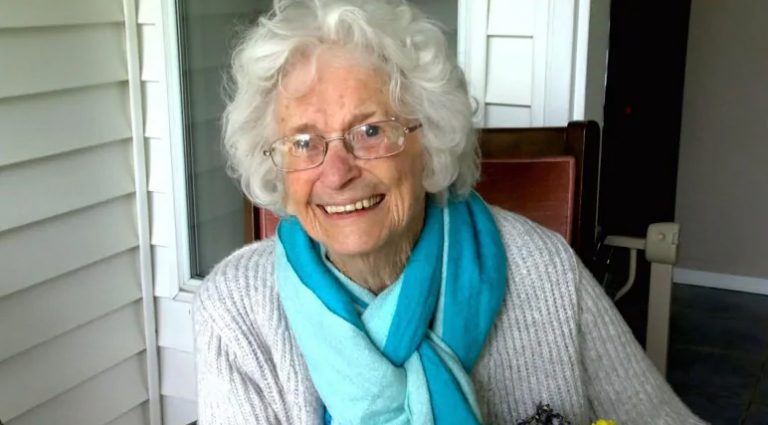 400 Students Say Goodbye to Beloved Grandmother Who Waved to Them Every Morning on Their Way to School
In a story that will warm even the coldest of hearts, an 88-year-old grandmother who waved at passing school children every morning from her front window has received a beautiful send off before moving into an assisted living home.
Known as the "waving granny", Tinney Davidson started waving at the children walking past her house on their way to school 12 years ago and has become something of a local celebrity.
Mrs Davidson and her late husband, Ken, started waving to the youngsters after the couple moved into the house in 2007. Soon the students were waving back.
"I just liked the look of the children and they all looked in and I thought, 'If they're looking in, I'll wave to them,' and that's how it started," Davidson said during an interview in 2014.
More than 400 students walked to Mrs Davidson's house together to give one more wave goodbye on last week. They crammed together on her front lawn with bouquets of flowers and handmade signs.
Mrs Davidson clapped her hands when she opened her door and saw standing-room only on the grass.
"Oh, lovely, thank you," she said, holding a tissue.
The teens counted down from three to blow her a group kiss.
"Love you," one student said before turning to leave.
Davidson sat on a chair, choking back tears as she waved back at the students one final time.
"I was shocked again that there's so many kids that want to say goodbye to me," she said.
Every day, this elderly woman says "hello" to school kids as they pass by her house. When they found out their beloved neighbor was moving, hundreds of kids left school to give her one last "goodbye." https://t.co/t4TrADCOhi pic.twitter.com/jGazeW7QLI

— CBS News (@CBSNews) May 3, 2019
Anyone else need a tissue? 😭
We'd like to wish Mrs Davidson all the very best in her new home.
Source: CNN