Mother of the Groom Sparks Outrage After Wearing a White Fishtail Gown to Her Son's Wedding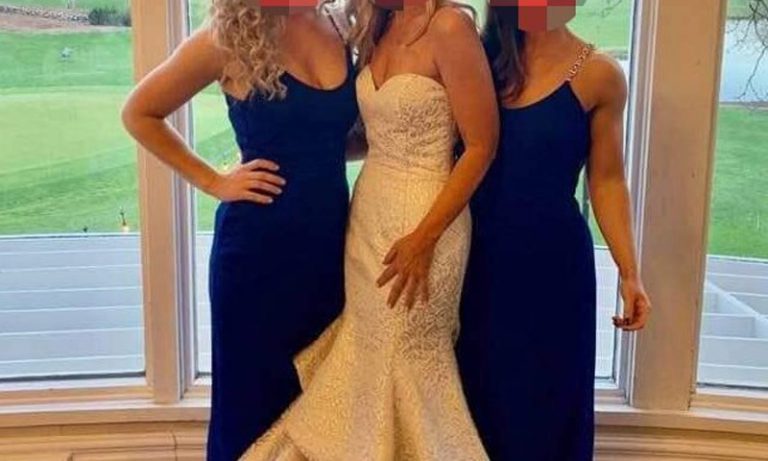 Mother of the Groom Sparks Outrage After Wearing a White Fishtail Gown to Her Son's Wedding
If there is only one rule that is to be abided by guests at a wedding, it is simply this: do not, under any circumstances, wear anything that can be described as white.
No off-white, beige, bone, ivory, champagne, vanilla, pale silver, cream, duck egg, marshmallow, blush — you get the picture. Do not wear white at other people's weddings.
The second rule of what to wear to a wedding is not to wear something that looks like a wedding gown. So no gemstone encrusted, sweetheart bustline, form-fitting fishtail or mermaid gowns. Seems pretty easy to choose something that doesn't resemble a wedding dress, right?
Well, a mother of the groom has managed to completely encroach upon her brand new daughter in law's big day by smashing those rules to smithereens and stomping all over social boundaries by wearing this to her son's wedding:
A woman has posted in a wedding shaming group on Facebook calling out her husband's aunt for her incredibly inappropriate mother of the groom dress.
If it wasn't bad enough that this woman saw fit to ruin her daughter in law's day just because she could, she managed to select a dress that was startling similar to the bride's own wedding gown.
When posing with her new daughter in law's bridesmaids, it can be easily assumed that she herself is the bride instead.
I'm speechless, which is saying something because I'm usually a wordy bitch. I feel so sorry for this poor bride, having to deal with a mother in law that would stoop to such an unfathomable low.
Many people responded to the post, shocked at the similarities between the two dresses.
It is a crying shame that her bridesmaids didn't spill a glass of wine on her as soon as they saw her in that get up.
What a mess!
Source: Facebook/That's It, I'm Wedding Shaming