Airline Introduces New Seating Policy To Protect Women Flying Alone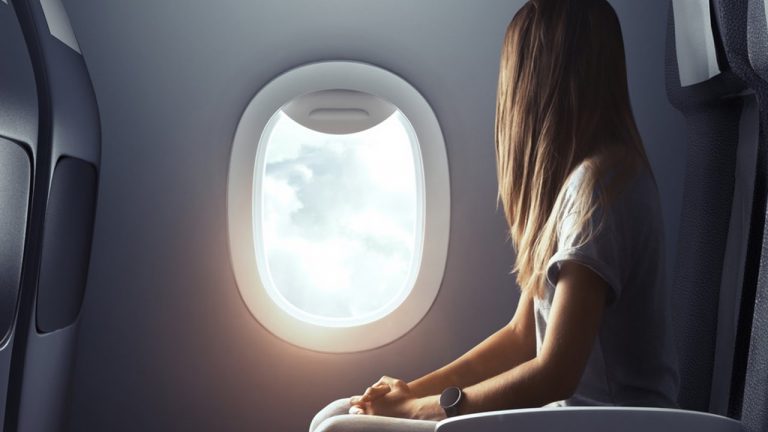 Airline Introduces New Seating Policy To Protect Women Flying Alone
An airline recently introduced an initiative to give female passengers flying solo the option of choosing which seat they would like. Women are given first pick of either window or aisle seats so they are not forced to sit in the middle of strangers.
Vistara, the Delhi-based airline behind this program, also provides baggage and transportation assistance as well escorting women to taxi ranks. Even if a female flier doesn't request a certain seat, the airline will still make sure she is not placed in a middle seat.
Sanjiv Kapoor, Vistara's chief strategy and commercial officer, said many of its solo female travelers request assistance.  "One of our core values is 'intuitive thoughtfulness. We observed the preferences of solo women travellers on our flights, and noticed that they often sought assistance on ground upon arrival at their destinations, mostly either regarding their baggage or to reconfirm the safest and most reliable options for airport transfers. Some even shared their feedback with us that they would like proactive assistance on arrivals, both with luggage and with ground transport/ booking of taxi, especially at night. As part of this optional service, solo women travelers are not assigned middle seats, again based on feedback and intuitive thoughtfulness."
At first glance, the program seems to be a great idea. It provides women with the assurance that they will be looked after both on the plane and once they land.
What it also does, is highlight the huge problem India has with sexual assault on women. A recent survey found that 84% of women aged between 25-35 had been victims of sexual assault, harassment or violence in public.
Even Air India recently took steps to make flying safer for it's female passengers. Following two incidents of groping aboard Air India flights were reported, the airline introduced a reserved section of six seats for women. Launched in January 2017, the seating is available to all solo flying women.
While sexual assault on women (and anyone for that matter) can occur anywhere, in India it usually occurs in crowded areas such as market places, train stations, buses, and public streets. The harassment can range from sexually suggestive comments to catcalls to outright groping.
Although many have praised Vistara's initiative I'm still wondering why women are the ones who need to be separated and isolated from their attackers. It's like saying "men can't control themselves to not attack you so we'll move you just in case."
And while I think the program is positive in that it highlights the problem India is facing, I do think more education needs to be focused on men. They need to be educated and made accountable for their actions rather than just having their victims removed from their reach.
Australia also toyed with the idea of having "women only" carriages on certain Sydney trains so that female passengers would feel safer travelling alone. Again, while I totally support the safety of women I don't know that I agree with segregating them from men. It doesn't really solve the problem of why some men are assaulting women.
What do you think? Is Vistara's initiative a positive one in your opinion? Is this a service that you would use if it was made available to you?
Image: Vistara
Chrystal is a writer and blogger who loves nothing more than watching back to back episodes of crime shows. Should she ever find herself needing to cover up a crime, she'll know exactly what to do! Her dream is to one day live in Palm Springs where she can do her writing poolside while drinking endless gin and tonics. Mum to the cutest twin boys in the world, she loves nothing more than the sound of their laughter (usually heard when they're conspiring against her). Entertainment writer and pop culture junkie, she will be bringing you all the celebrity gossip and news that your brain can handle. You can follow her blog at https://lovechrystal.com.au and on Instagram at Chrystalovevintage