When Should We Allow Children To Use Public Toilets Unattended?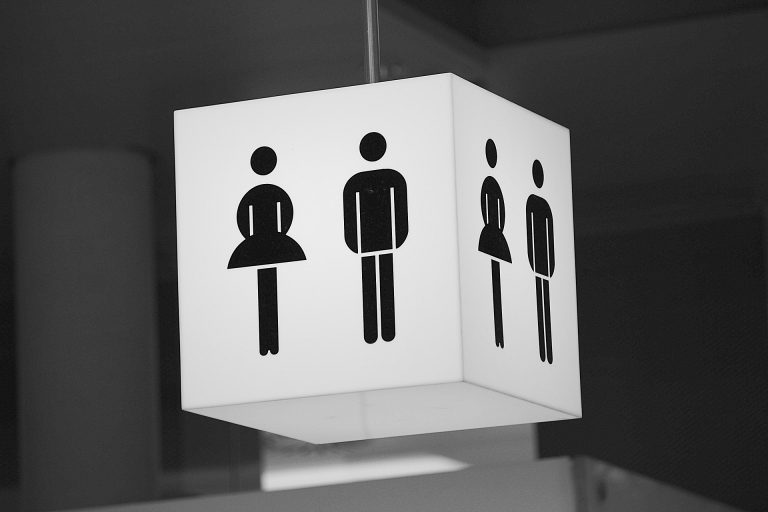 When Should We Allow Children To Use Public Restrooms Unattended?
There was another disturbing story over the weekend involving a young boy which is pretty much every parent's worst nightmare. A 12 year old boy went to use a public toilet in a shopping centre when he came across a man in a cubicle waiting with the door open. When the young boy walked past the cubicle the man shot out and grabbed him. Luckily two men walked in just in time, startling the predator who let the boy go.
Knowing when to let your child go to a public restroom unattended is a tricky one. There is no right or wrong answer but I do believe it's better to err on the side of caution rather than worry constantly.
The poor mother of the 12 year old boy who was involved in the attempted attack did nothing wrong. Her boy is nearly a teenager and has probably gone to the toilet by himself in shopping centres a million times. And yet this one time there was a sicko waiting in the cubicles for him.
I do believe unfortunately that our young boys are more at risk than girls when it comes to using toilets. The majority of pedophiles and sex offenders are men. Shout and scream all you want about me making generalisations but facts are facts and it's just how it is.
I remember when I used to take my boys swimming I would also make them come into the women's changing rooms to have a shower and get changed with me. There was no way on this earth I would let them go in to the men's changing room unattended when they were just 8 years old.
Then signs started appearing on the women's changing rooms saying boys over the age of 8 weren't allowed in there. Needless to say I took no notice and continued to take my boys in. (Which came with it's own challenges but that's another story!) I would much prefer knowing my boys are safe with me rather than throwing them into the unknown with God- knows-who sharing the showers and toilets with them.
Which brings me to public toilets in shopping centres. I still occasionally take my 10 year old boys into the women's toilets with me depending on where we are. If it's a shopping centre and the family room or disabled toilet is unavailable then they're definitely coming in with me. The risk is too great in an environment like that and I'd rather get weird looks from others rather than risk my boy's safety.
Whether we like it or not we live in a world where there are sick people amongst us. They look for opportunities to satisfy they're disgusting sexual urges and unfortunately we are the ones who need to change our behaviours to stay safe. I have no idea who is in the cubicle in a public toilet so how can I send my child in there unattended? I definitely should be able to, and my kids have the right to feel safe. But until they are of an age where they will know what to do or are physically strong enough to fight back I will not risk it.
What do you think? Are young boys at risk in public toilets alone?