Angry Stranger Throws Away a Pregnant Woman's Coffee While Screaming at Her in Coffee Shop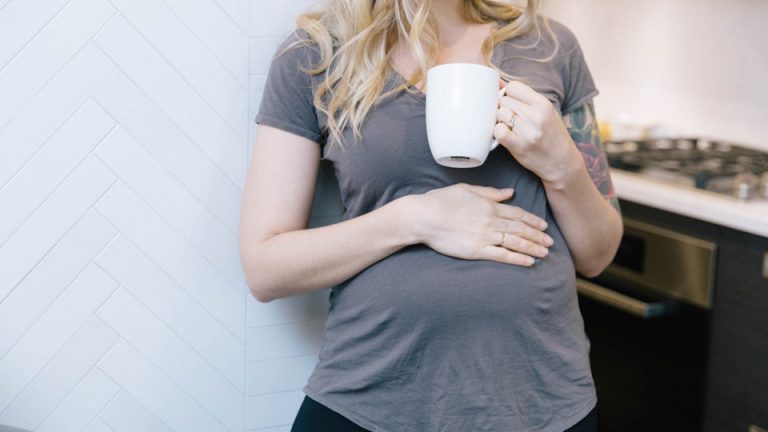 Angry Stranger Throws Away a Pregnant Woman's Coffee While Screaming at Her in Coffee Shop
If it's one thing that we need to knock on the head right now it's mum shaming. We can't do anything right these days, it seems!
As soon as a woman becomes pregnant, all the unwelcome opinions start to flow in. It's like everyone gets a say in how you choose to live your life and the decisions you make for you and your baby's health.
One shocked expectant mother has the internet raging after describing an experience she says she had with an angry older woman in a coffee shop after ordering a coffee.
The woman, who says she's 36 weeks pregnant, took to pregnancy-based subReddit 'Baby Bumps' with her bizarre story:
It's very obvious I'm pregnant. I'm huge. Massive. Uncomfortable. Tired and grumpy.
I am currently at my local chain coffee shop, sitting now, with my effing cup of coffee that had to be remade, because some random grandmother decided that, as I'm pregnant, I shouldn't be allowed to have caffeine. Full story:
I've ordered the coffee (just a grande cold brew, nothing crazy), and am standing at the end of the counter waiting. The barista calls my name and drink order. I go to take it.
Grandma (GM) – You can't have that.
I didn't know she was talking to me, so I continue to reach for my cup.
GM – YOU CAN'T HAVE THAT YOU'RE PREGNANT
Me – It's one cup, it's fine.
GM – NO YOU CAN'T HAVE IT YOU'RE NOT ALLOWED (takes cup from my hand and drops it, full, into the trash next to the counter)
Me – You cannot be serious. It's fine. My doctor even says it's fine. (I looked at the barista, who is just standing there, mouth agape. She lets me know she'll make me another).
Me, to GM – Please leave me alone. I'm tired, and want my coffee. I get one cup a day, this is it. Please go away.
GM, banshee screaming at this point – NO YOU CAN'T HAVE IT YOU'RE PREGNANT IT WILL MAKE YOU HAVE THE BABY NOW YOU CAN'T DO IT I WON'T LET MY DAUGHTER DO IT EITHER BUT SHE DRINKS IT ANYWAY AND IF I CAN'T SAVE HER I'LL SAVE YOU INSTEAD (I don't think she breathed during this at all. Also, what? Save me?)
Me, looking around for help because I'm not good at confrontation and she's making me panic – Please stop. looking at barista, pleading for help with my every thought I'll just take that directly when you're done.
Barista hands me my cup directly, and this insane woman GOES TO TAKE IT FROM ME AGAIN
So I yelled. For her to stop trying to come near me. I literally, loudly (and even now have a bit of a shake from doing it), shouted PLEASE LEAVE ME ALONE. YOU'RE MAKING ME UNCOMFORTABLE AND I DON'T WANT YOU THIS CLOSE.
She stopped, did this fish mouth gaping thing, went "UGH FINE" and left. The barista gave me a drink coupon and apologized for the stress, but goodness. How can someone think that's OK?
Honestly, what is up with people telling others what they can and can't do? Just mind your own business, lady!
Doctors and dieticians generally agree that pregnant women are allowed to drink coffee. Babycenter explains that you can still enjoy a cup of coffee during your pregnancy and that most health experts recommend that you don't have more than 200mg of caffeine in a day but that it is safe to drink coffee during pregnancy.
Commenters on the Reddit thread were furious, especially those who shared similar pregnancy-related judgements.
"A series of short films about the nonsense pregnant women have to go through would be AMAZING," one woman wrote.
"I am FURIOUS for you," wrote another.
"I drink safe amounts of caffeine almost daily because my own doctor told me to do so for my constant migraines which were impeding my ability to function. He – and many other sources I've read since, plus a second opinion from another OB – assured me it is safe when kept below a certain amount. But even if it wasn't, this woman had no right to treat you that way."
The poster added a little edit to her post that clearly indicated every minute of her 36 weeks of pregnancy:
Edit 1) for the couple of you who are suggesting that this is a false story, bite me. 2) for those of you who are making the same comment about not being allowed to have coffee because I'm pregnant, bite me.
Hang in there, pregnant lady, not long to go now. Then a whole new world of noise and judgement awaits you, unfortunately.