Aussie Bather Brand 'Budgy Smuggler' Are Searching For The Ultimate Dad Bod!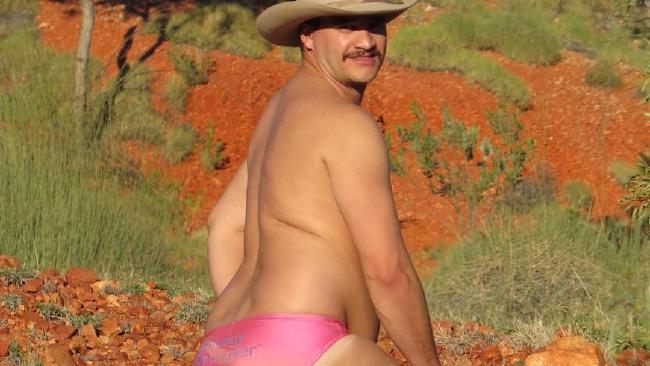 Aussie Bather Brand 'Budgy Smuggler' Are Searching For The Ultimate Dad Bod!
Aussie cossie brand BUDGY SMUGGLER are on the lookout for this year's most ordinary rig! The annual search for the ultimate dad bod is back and the prizes are better than ever.
The top ten contestants will be flown to Sydney for the company's gala event with the winner nabbing himself a prize of customised swimwear complete with photos of himself.
If you think you know someone that may have what it takes to enter make sure they fit the  strict list of criteria from the label.
Some of the rules include, looking like you could have been good at sport at some point in your life, although were most likely prevented via injury or robbed by selectors early in your career. Also being able to launch a child from your shoulders several metres in a swimming pool is an absolute must.
On the other hand, having a six pack is grounds for instant disqualification! (Looks like you can still enter Tony!)
The search is open to all men living in Australia and Aussies are encouraged to nominate themselves or mates via the hashtags #OrdinaryRigAU and #BudgySmuggler on social media.
Last year's winner was Dan Leyden who won the title of most ordinary dad-bod. He now spends his days patrolling the beaches in his smugglers while giving out advice to wanna-be 'ordinary riggers.'
Leyden describes his win last year as very laid back. In fact his wife was out of town so he was letting loose at the Mount Isa Rodeo. After a few tinnies, Leyden stripped off to the classic tune 'Sexy and I Know It' and proceeded to dance his butt off securing his win!
After taking out first place, he attracted so much local media attention that Budgy Smuggler saw the opportunity and began the ordinary rig competition.
The father of one was flown to Sydney as one of the top 10 entrants where he competed and won in the final gala dinner.
So do you know someone that has what it takes to be crowned this year's winner? Make sure you nominate them ASAP for their chance of winning among other things a pair of cossies with their face on it!!