5 Children's Books About Dads (That Dads Will LOVE to Read)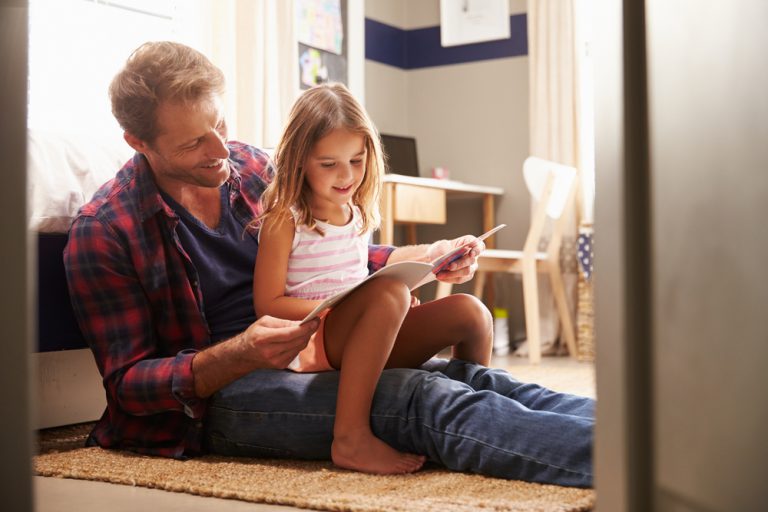 The best way for children to spend one-on-one time with one of their parents is snuggling together and reading a book. There are some fabulous books that explore the relationship between father and child which kids love to listen to and dads will enjoy reading. We've got 5 children's books about dads (or where dad is the hero) that dads will LOVE to read. These books can also make a lovely Father's Day gift, which can be a re-ocurring activity that creates memories between your child and their dad.
Poo Bum $16.99
This is such an easy book to read with the kids and they just LOVE the ending. While the book is about a rabbit that says Poo Bum, dad rabbit saves the day in this book.
2. Darth Vader and Son $24.99
What would happen if Darth Vader took an active role in raising his son? This is a funny book that includes themes from the Star Wars films that dad will appreciate.
3. My Dad Thinks He's Funny $25.99
This book plays on the fun retorts and 'dad jokes' dads will typically say that make life fun and interesting. They may even get a few eye rolls from the kids. A fun little book with dad humour that kids and dads will enjoy reading together.
4. Some Dads $9.99
Some dads are very careful and some dads misbehave. Each dad has his own way of being a dad and they are all delightful! Another instant classic from Nick Bland!
5. How to Surprise a Dad $15.99
There are many different ways to surprise a dad. Some surprises you make. Some surprises you do and some surprises you find. This fun book is full of tips to have fun with your dad and make him feel special.
Illustrated by the winner of the Red House Children's Book Award 2013 and a New York Times bestselling artist.
Disclosure: There are affiliate links on this post. Should you choose to purchase an item, we will receive a small commission at no extra cost to you.