Bizarre Video Aimed At Teaching Kids About Consent Leaves Everyone Even More Confused!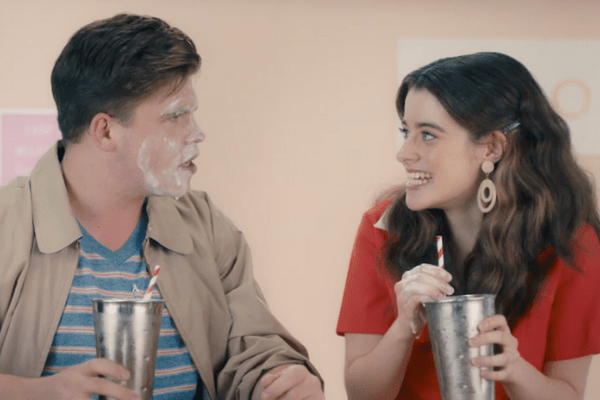 Bizarre Video Aimed At Teaching Kids About Consent Leaves Everyone Even More Confused!
A new government funded video aimed at educating teenagers on consent has left many baffled wondering what milkshakes and tacos have to do with anything. Instead of discussing consent in terms of the body the video uses drinking milkshakes, eating pizza and "touching your butt" as examples of encounters that require consent. Seriously, we cant even begin to describe how bizarre it is!
Launched as part of the federal government's The Good Society initiative which is part of the Respect Matters program aimed at helping to support respectful relationships education in all Australian schools, the video shows a young couple, sitting together in what looks to be a really cheesy TV set, chatting about consent in a nonsensical way using bizarre milkshake euphemisms.
The video is titled "Moving the Line" and is aimed at teaching Year 10-12 students about consent. The thing is, the word sex and consent aren't even mentioned. Instead the perpetrator, a female called Veronica, can be seen smearing ice cream all over the young boy's face.
We can't make this shit up! It's that bad and leaves the viewer even more confused about consent than ever before. How this will help teenagers understand the concept is beyond us. And the decision to make a female the perpetrator is even weirder. While some may argue sexual violence is gender neutral, facts are facts and they are that 97% of sexual violence is perpetrated by men.
This is the government's new video to educate teenagers on consent… and honestly, I think I actually know less about the issue after watching this. What's going on?

Originally reported by @samanthamaiden

Full video here –https://t.co/hzxSFGWvKq pic.twitter.com/MflbzhDPZP

— Matilda Boseley (@MatildaBoseley) April 19, 2021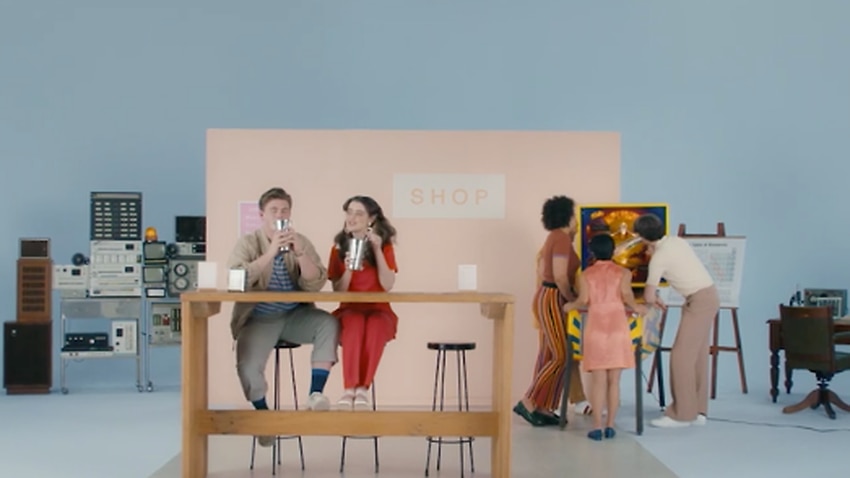 When the woman in the video for some reason smothers the milkshake all over her boyfriend's face a narrator can be heard saying: "When a person imposes their will on you, it's as if they were moving the Yes line over the Maybe Zone or the End Zone, ignoring your rich inner world and violating your individual freedoms and rights."
What the actual F does that mean?
It feels like watching a bad Christian educational video aimed at 2 year olds. In fact it totally belittles the intellect of our teenagers today, many who have already been subjected to sexual abuse. Our teens are smart enough to be shown a video about consent without all the fluff of this shit show. Give them an educational video that is realistic and that uses the proper terms- sex, rape and consent. Not milkshakes, pizzas and tacos.
The video made us feel uncomfortable to watch as females too. Not only because of the cringe factor and condescending language but because as we watch that milkshake, we're thinking "if you think a milkshake in our face is the worst that can happen to us, then boy are you on the wrong track!"
Politicians have voiced their concerns on the federal government's new sex education and consent campaign, claiming the "tortured metaphors" of milkshakes, tacos and sharks are too confusing and would do nothing to help teens deal with sexual assault or consent.
Federal Greens senator Larissa Waters called it the "worst piece of consent education I've ever seen", while Labor's Tanya Plibersek said it was a "waste".
"We have a crisis of misogyny and sexual violence in this country and the research tells us that effective consent training at a young age can promote gender equality and prevent gender-based violence," Ms Waters said.
Ms Plibersek agreed, saying Australians were "crying out" for consent and sex education methods to be overhauled and updated. She called for the government to scrap this and start over.
"Why don't we listen to the people who have been doing it right, for so long, with so few resources, instead of throwing money at a campaign that experts say simply won't work because the messages are too confusing?" Ms Plibersek said.
"Once again we've got a government with an advertising-led response, and they haven't even got the advertising right."
The Department of Education defended the program with a spokesperson speaking to The News Daily website saying: "Content on The Good Society website was created by experts and reviewed by a Resource Review Group of subject matter experts. Community members, teachers, and school leaders were also consulted to ensure the content was engaging for students and consistent with community standards. The Department of Education, Skills and Employment will continue to work with experts and stakeholders to update and refine content as required."
The department also made it clear that "content on The Good Society isn't compulsory" and that "teachers and schools will ultimately decide which resources are appropriate for use in their individual classrooms".
Images: The Good Society
If you or someone you know is impacted by sexual assault or violence, call 1800RESPECT on 1800 737 732 or visit 1800RESPECT.org.au.