Bread Rolls Recalled After Fears They May Contain Dangerous Metal Fragments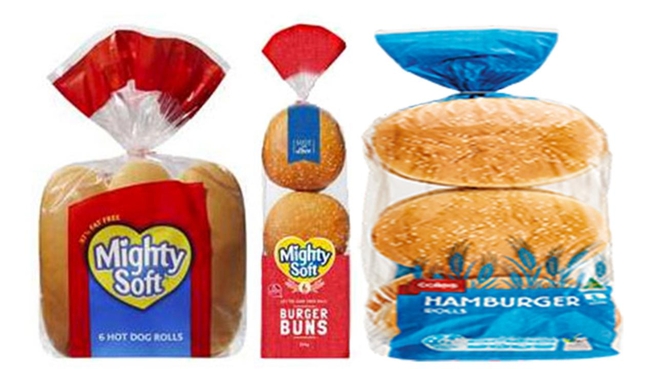 Nearly 20 bread roll products have been recalled from supermarket shelves across NSW and ACT over fears they may contain dangerous metal fragments.
The NSW Food Authority says 17 products have been recalled from the shelves of Coles, Woolworths, Metcash and IGA supermarkets, as well as a variety of smaller stores around the state and territory.
"This recall is the result of the potential presence of foreign matter (metal pieces) which may cause injury if consumed," the statement read. "Consumers should not eat this product.
If you are concerned about your health you should seek medical advice."
The recall affects a range of hamburger rolls and hotdogs, sold under a variety of brands.
Goldman Fielder, the parent company of Quality Bakers of Australia, issued a statement apologising for any inconvenience and reassured customers that no one had been hurt.
"This product is in the process of being recalled from stores and some may be in people's homes," it read.
"The company is advising purchasers to review date codes and contact the Goodman Fielder Consumer Advisory Centre on 1800 810 599 to obtain a full refund.
"There have been no reports of harm or injury to any consumers and the product is being recalled as a safety precaution."
The recall comes a day before the AFL and NRL grand final weekend begins and applies to the below products with best before dates of October 2, 2016.
Coles White Round Rolls 6 Pack, plastic film
Coles Smartbuy 6 Hamburger Rolls, plastic film
Coles Smartbuy 6 Hot Dog Rolls, plastic film
Coles White Long Roll 6 Pack, plastic film
Mighty Soft Hot Dog P6, plastic film
Mighty Soft Hamburger 5″ P6, plastic film
IGA Bakers Oven White Round Roll P6, plastic film
IGA Bakers Oven Hot Dog Roll P6, plastic film
IGA Bakers Oven Hamburger Roll P6, plastic film
Hot Dog P6 Top Slice, plastic film
Hamburger Jumbo 5″ P12 Bulk, plastic film
UB White Round Batch Roll P6, plastic film
UB White SD SUB P6, plastic film
UB White SD Round Roll 4″ P6, plastic film
UB White Hot Dog Roll 7″ P6, plastic film
UB AMERICAN SLD 5″ Hamburger Roll P6, plastic film
UB White SUB P6, plastic film
NB Best Before: 2nd OCT 2016