Plus Sized Active Wear For Women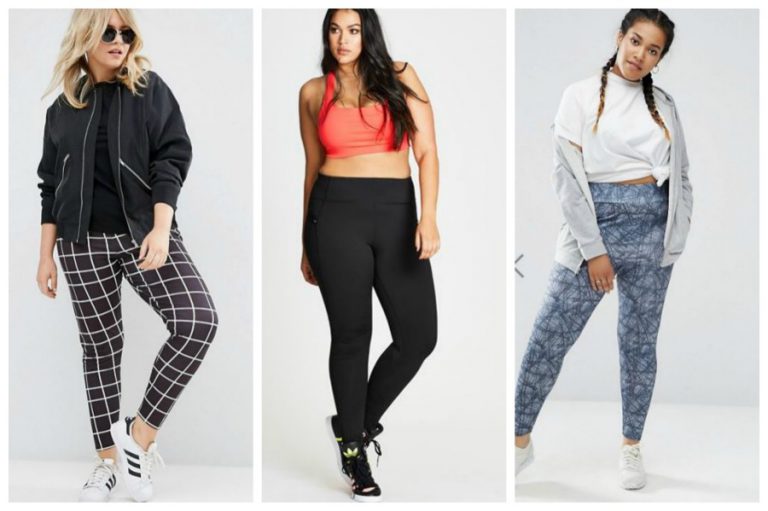 When Lorna Jane announced she had no plans to extend her active wear label to include plus sizes, the news was met with criticism. Don't plus size women exercise too?
Often brands will cater towards the target market they wish to reach and whether they choose to offer a plus size range is really up to them.
At the end of the day, not all labels will cater for plus sized women, but there are many labels that do and some that many women may not be aware of.
We've compiled a list of some budget friendly, active wear pieces for the curvy gal. We've also put a list together of brands that offer active wear up to size 26, which may not be budget friendly, but they give the plus size woman a good range to filter through when choosing active wear outfits.
1. ASOS Checked Legging $39.00
2. Boohoo Varsity Stripe Top $26.00
3. City Chic Full Length Sports Leggings $89.95
4. City Chic Own It Tee $49.95
5. City Chic 3/4 Sports Leggings $69.95
6. ASOS Curve Legging in Sketchy Check $39.00
7. ASOS Leopard Print Leggings $44.00
8. City Chic Bring It Top $49.95
Other Active Wear Brands That Cater for Plus Size Women
Active truth – size 8-26
Blitz active – size 16-26
Female for life – size 6-24
Katie k active – size 4-26
Kmart – size 8-18
Lowanna Australia – size 14-26
Running Bare – size 6-22
Ts14+ – size 12-24
Torrid – size 10-30
Target – size 8-26
Shop Elsa – size 6-26
Disclaimer: There are affiliate links on this post. Should you choose to purchase an item, we will receive a small commission at no extra cost to you.