Childcare Worker Jailed for Drugging and Neglecting Children so She Could Tan and Work Out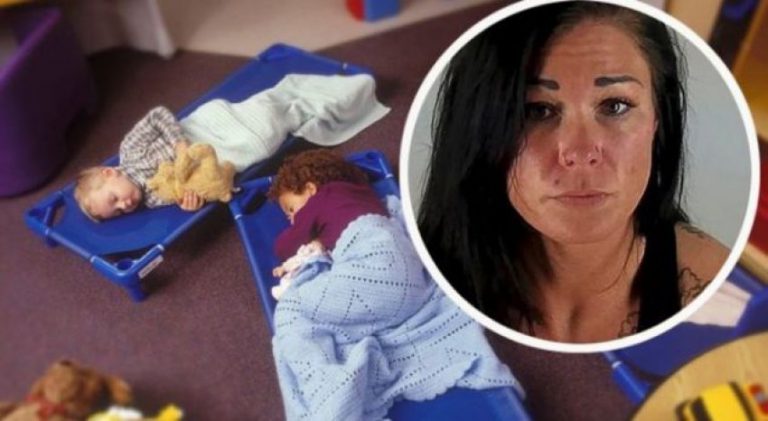 Childcare Worker Jailed for Drugging and Neglecting Children so She Could Tan and Work Out
A childcare worker in the US is facing serious jail time after being found guilty of neglecting, abusing and drugging children in her daycare centre while she worked on her tan and attended cross fit classes.
It's not often that someone does something so heinous that there are literally no redeeming features, no explanation that would make it understandable if framed correctly. Behaviour so shameful that there is only one way to describe it — pure evil.
January Neatherlin, from Oregon in the US, abandoned the young children she was meant to be caring for — some as young as just six months old — for up to three hours at a time. She has been sentenced to 21 years and four months in prison.
She was sentenced last week after pleading guilty in February to 11 counts of first-degree criminal mistreatment and a count of third-degree assault.
The 32-year-old was arrested last year after police found seven children younger than five left unattended at her centre called Little Giggles. It has since been discovered that her daycare centre was operating illegally.
Authorities said she forced the children to take melatonin to induce sleep before heading out to work on her self-care.
"She repeatedly administered a sleeping agent to a room full of infants, toddlers and children and drove off in her car to fulfil her narcissistic needs. There is no room in our society for monsters like this. January has no respect for human life," one parent said, according to television station KTVZ.
Judge Wells Ashby explained that Neatherlin's actions led to broken relationships, behavioural problems and financial struggles for the families whose children had been at the centre.
We can only imagine the type of trauma this abandonment would leave the children with. Especially the older ones who would no doubt have felt a sense of helplessness in trying to comfort the younger children as they woke up. How distressed they must have been!
One family said their daughter suffered a brain injury, consistent with shaken baby syndrome, while in Neatherlin's care. Other parents said their children were struggling to sleep after Neatherlin fed them the drug, according to KTVZ.
I'm going to need to take a few deep breaths here. This is making me so angry.
This woman had been running the illegal childcare operation for approximately four years while lying to parents about being a registered nurse. She had no such qualifications, according to local reporters.
Based on tips provided by a former boyfriend and a former roommate, police watched Neatherlin leave the centre twice while she was supposed to be watching seven children, according to The Oregonian.
The paper reported that Neatherlin had been telling parents they weren't allowed to pick up or drop off their kids between 11am and 2pm. Police checked CrossFit and a nearby tanning salon Tan Republic records only to discover that the hours that she referred to as nap time is when she would leave the daycare centre to enjoy some me-time.
In court, Neatherlin apologised, telling families that she had failed them and let them down.
"Everybody makes mistakes, but not everybody takes responsibility for those mistakes. With that said, I hope the court and the parents accept my apology. I made a very poor call, and it has forever changed my life and even ended it," Neatherlin said, according to KTVZ.
If I were one of the parents involved in this devastating scenario, I would never accept that apology, ever. Nope.
Absolutely despicable.