Confused Mum Buried the Wrong Pet in the Garden Thinking It Was Their Beloved Family Cat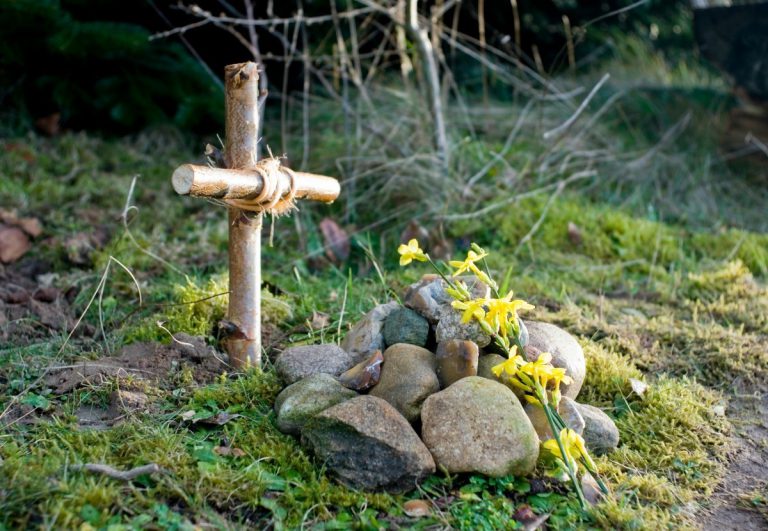 Confused Mum Buried the Wrong Pet in the Garden Thinking It Was Their Beloved Family Cat
A woman has discovered what she thought was her beloved family pet by the side of the road and, along with her husband, gave the animal a proper burial. But later that day the couple looked up to see their cat saunter up to the house with not a care in the world!
Voiceover artist Eric Schmidt shared the hilarious tale, which took place over text messages, on Twitter, much to the delight of hundreds of thousands of others.
The group text consisted of Eric, his parents, and his sister. His Dad began in sharing the sad news of the passing of their beloved Kitty, who had been missing overnight.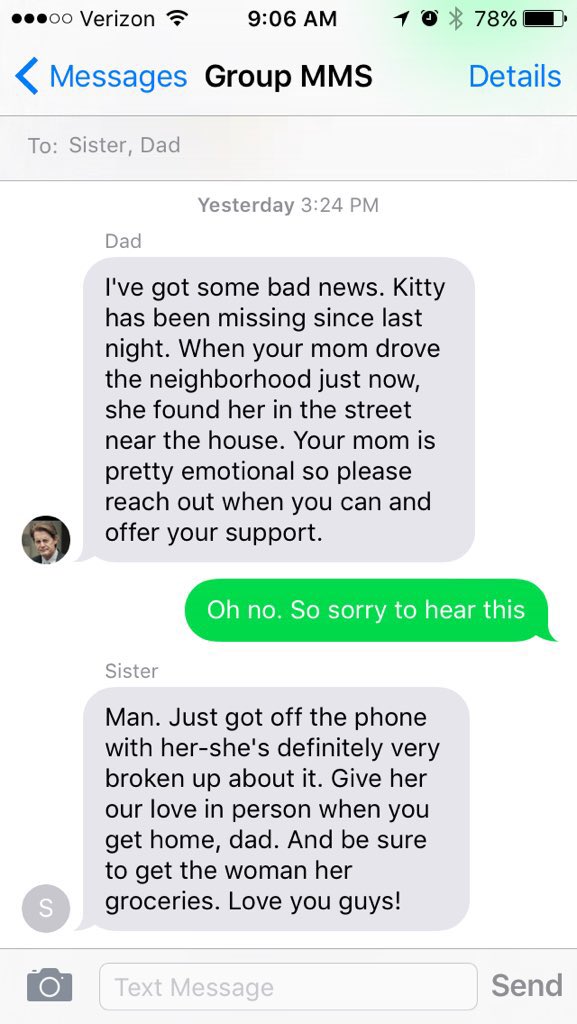 Eric and his sister did their best to console their heartbroken parents, but it wasn't long before their grief turned to relief.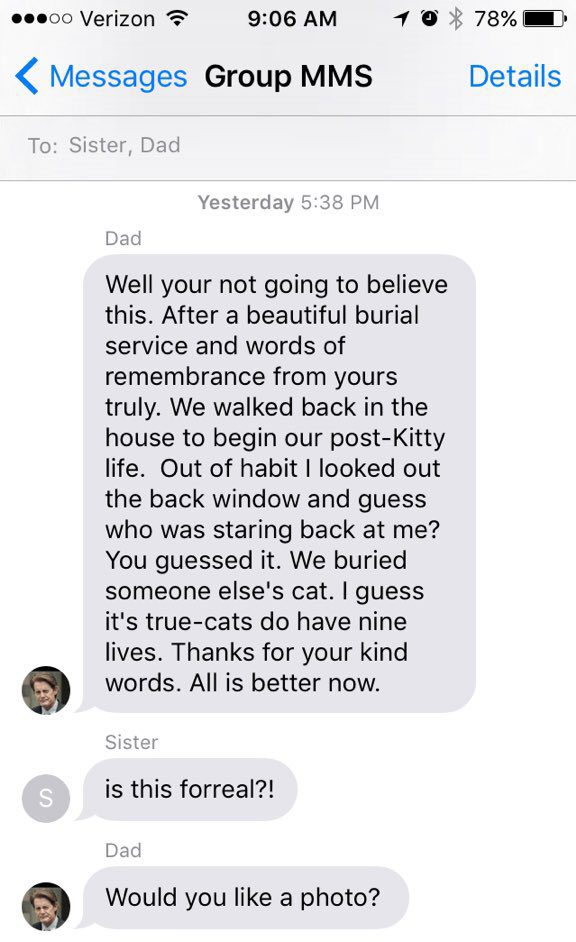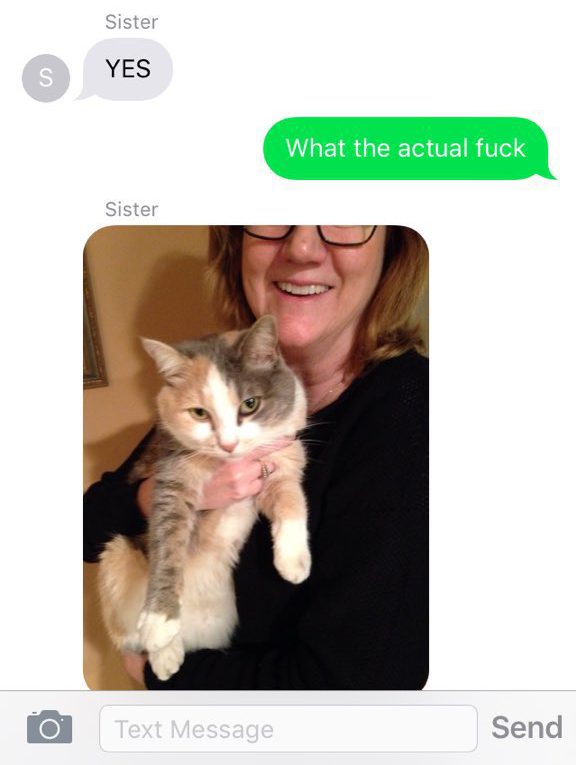 But this does leave a rather significant question unanswered.
If Kitty was home and very much alive, who did Eric's parents bury?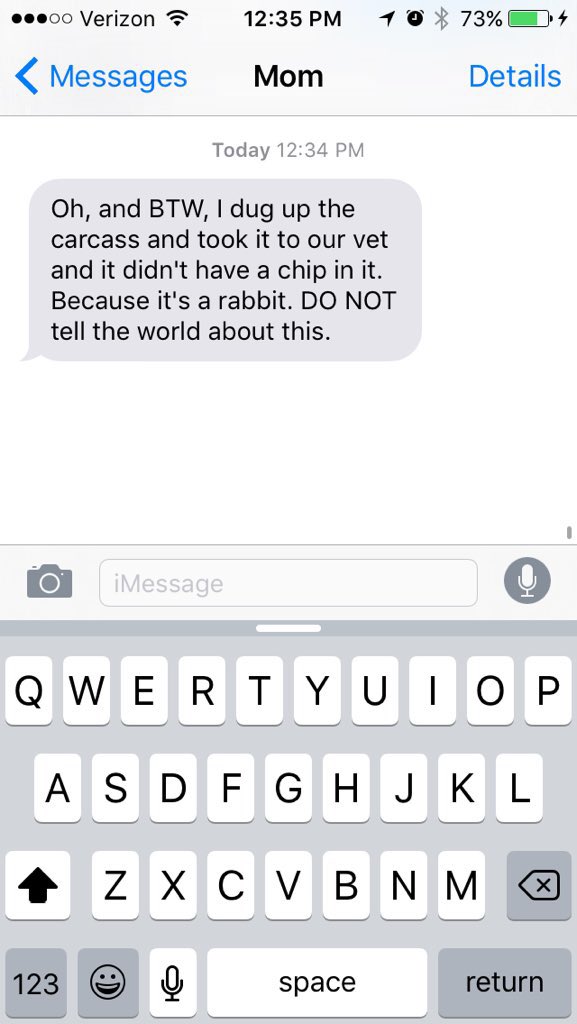 A RABBIT!!
They confused their cherished family pet for a wild rabbit.
Eric added a note about the final resting place of this bunny: "The vet wanted $50 to get rid of the dead rabbit. My mom said "nah, I'll just toss it in the hole I already dug in the backyard." A much less ceremonial second burying."
Naturally, Twitter loved Eric's post and shared similar stories of their own.
This 100% happened to my in-laws. Poor kitty out on the road, went to the vet, didn't make it. Had her cremated. A few days later, I hear my mother in law screaming "YOU LITTLE BITCH!" in the garden at the cat, who'd just walked up the path like nothing at all happened.

— 💀🔥Hellinda🔥💀 Beatty (@PoorRobin) October 13, 2020
This EXACT thing happened to my fam when I was younger. I woke to mom bawling & she sat me down & said our cat was no longer w us bc they found her body in the road. 45 min later w us sobbing, my sis walks in the room w our cat curled in her arms asking for McDonald's pancakes

— Sister (@heyheyheysis) October 13, 2020
I DID THIS EXACT THING. My Becky was hit by a car and the vet put her to sleep. I screamed bloody murder when she was alive the next day. Her doppleganger is still buried in our back yard. I'm too scared to dig her back up and see if the blanket is empty…

— ashley 📚 (@hadans) October 13, 2020
All's well that ends well, I guess!
You guys would not believe the roller coaster of emotions I've been through pic.twitter.com/BiJa0R4pfK

— Eric Schmidt (@TalkingSchmidt) October 12, 2020