Does This Swedish Model Have the World's Biggest Bum?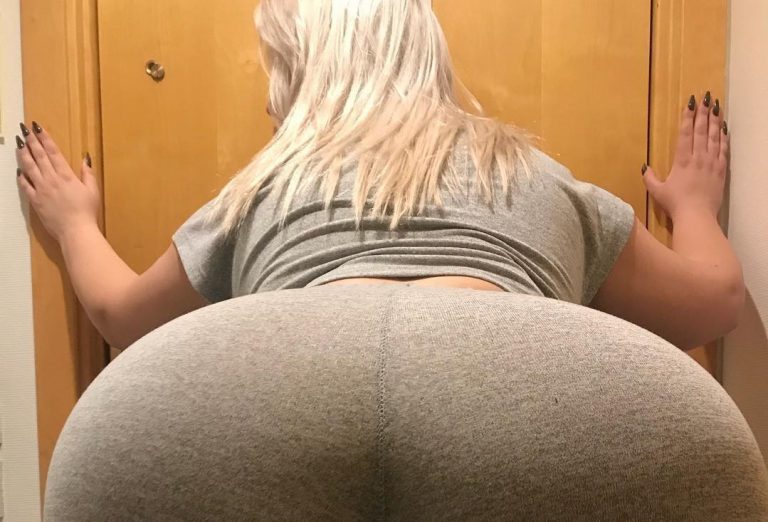 Does This Swedish Model Have the World's Biggest Bum?
In news that is reassuring to women everywhere, it appears that none of us has the world's biggest arse. I thought I might have been a contender — and not in a good way — but that crown looks like it might go to a woman named Natasha Crown, who is determined to have the world's biggest bum.
Growing up in the 90s, I never thought I'd see the day that big arses were highly prized, even with Sir Mix A Lot's helpful reassurance. But here we are.
Curvy Swedish model Natasha Crown claims her bum is two metres wide (80 inches), and a quick gander at her Instagram page is certainly eye-opening, to say the least.
I was thinking of putting up a warning, but hey, you clicked on an article about big butts. You'd be disappointed if you didn't see any, right?
Her large derriere certainly looks uncomfortable to sit on, doesn't it?
The 24-year-old has said that she has been feasting on pizza and pasta as well as six kilos of Nutella every month (about 15 jars) in order to gain as much weight as possible. She currently stands at 5ft 10 and weighs 134kg, but wants to gain another 25 kilos to make her bum even bigger.

Her enormous arse has earned her a huge audience on Instagram where she regularly shares booty shots with her 80,000 plus followers.
In order to increase the size of her bum, Natasha gorges on chocolate sundaes and huge meals to deliberately pile on the pounds then has fat removed from elsewhere on her body and used to further plump up her tush.
"I was 20 when I had my first procedure and yes, I would say I'm obsessed," she previously said in 2017.
"The first thing I do in the morning is go to the mirror and look at my bum.
"Maybe I have body dysmorphia or something but I don't feel like it is even that big. I definitely want bigger."
"When I was a teenager and my body started to change – I got boobs, I got a bum. I just loved my body so much.
"Since then I have had three butt lifts as well as boob jobs and I also have [lip] filler and lots of other procedures.
"I just love the feel of having a big bum. When I walk, I feel all the jiggling, jiggling, jiggling and I start to feel horny with myself."
"That is the best feeling I think. My bum makes me feel sexy and makes me feel powerful."
Well, that's the main thing, then. As long as she's happy with herself and not hurting anyone, it's alright with me. It's good to know that my arse isn't the biggest in the world.
Source: Instagram/Natasha Crown