Dumped Wife Gets Best Revenge On Her Ex Husband!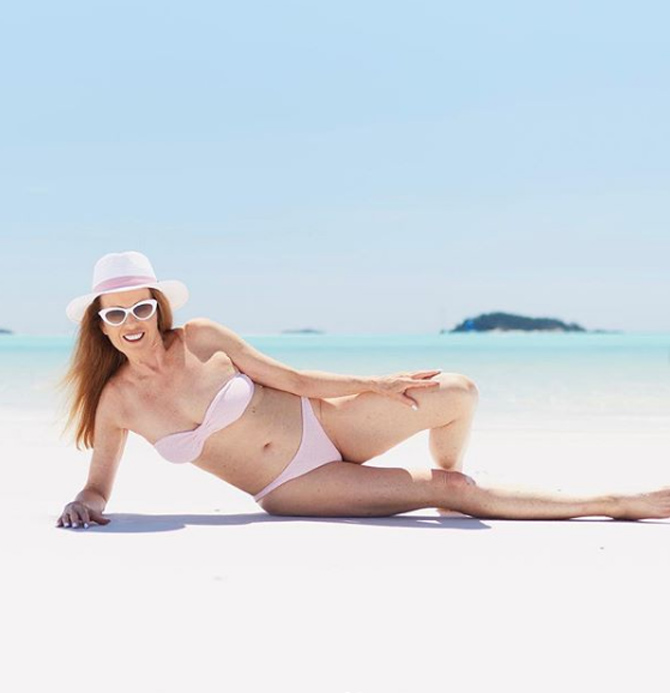 Dumped Wife Gets Best Revenge On Her Ex Husband!
After Dianne Laurance was dumped by her husband of 26 years for a younger woman she did what any self respecting woman would do – she started an Instagram account called 'Dumped Wife's Revenge!'
Click on her bio on Instagram and you'll come across this beauty: "Dumped for the younger woman after 26 years. My revenge – BE FABULOUS & LOOK FABULOUS!"
And fabulous she is! Speaking to Pedestrian, Dianne says the account came after a very dark period in her life. "When he left me for the younger woman," she says, "It was after 26 years, so you're talking a long time, and it was a huge shock."
"But, along with that, there came a lot of other dumps at the same time – my business of 16 years got caught up in the divorce settlement, I lost my home, I lost friends and I lost my mother in the middle of it all, as well. There were just so many dumps."
Not letting her circumstances get her down, the lifestyle guru, yoga expert, philanthropist and artist says the Instagram account was a way to bring positivity back into her life.
"I've always been a really positive person but people around me, at the time, were just saying, 'Dianne, you've looked the best you've ever looked.' This was within weeks of it all happening."
By sharing her life post break up, Dianne hoped to inspire others to move on in the most fabulous way they could. "I thought, well, now I don't have a business, I don't have anything, I'm going to inspire others and help them to get over life's dumps – not just a dump of the heart, but when life really dumps on you."
Dianne told Pedestrian she doesn't have a fancy camera crew following her around. In fact it's all done with her own trusty phone and tripod. "I've got a tripod and I put my iPhone on it – I've got the new 11 because I think it gives you great pictures – and then I check to see… right, that's about the right distance away."
"After 26 years together, my husband left me for the younger women. I decided within weeks of the initial shock and trauma what my revenge was going to be, I was going to be fabulous and look fabulous," she says.
While the word revenge is featured in her Instagram handle she actually doesn't speak badly about her ex husband at all. In fact she focuses on moving forward and working on herself.
"The the best and only revenge to have when you get hit with a curveball that knocks you back on your butt is to get back and be fabulous. The best revenge for being dumped by a partner or when life dumps on you. Always be your fabulous best and the world of wondrous opportunities will open."
View this post on Instagram
You go girl! What a queen!
Images: Instagram