Everything You Need to Know About the Latest Playground Craze – Fidget Spinners!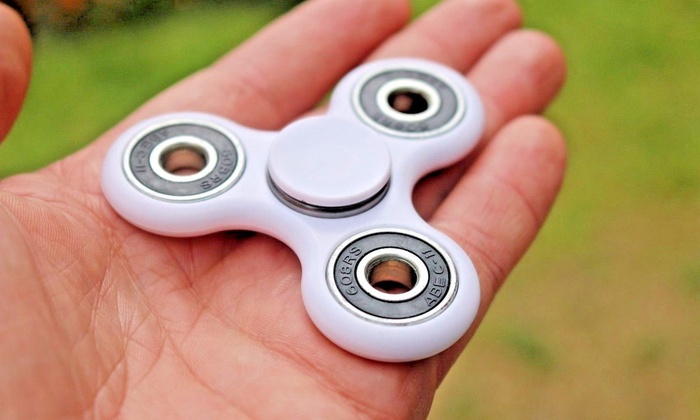 Everything You Need to Know About the Latest Playground Craze – Fidget Spinners!
Forget Hatchimals, Pokemon Go, trading cards and bottle flipping, there is a new craze in town, and it's already been banned in plenty of schools. Fidget Spinners are here, and as with many things, there is a good side and a bad side to them.
Firstly, what on earth are they?
Well, they are little gadgets that are used as stress relievers. They are designed to provide an outlet for nervous energy and are great for children with additional needs such as autism and ADHD.
These addictive little contraptions are cheap, colourful, fun, and they fit in your pocket. They are super popular right now among schoolkids as they compete to come up with the best spinning tricks.
Fidget spinners come in all sorts of shapes and colours. And they are available pretty much everywhere, from your local Cheap as Chips store to eBay, Amazon and stores that are popping up all over Facebook. If your child hasn't asked you for one yet, don't worry, I'm sure they will soon!
As beneficial as they may be for special needs kids, schools are banning these little fidget widgets in droves, claiming they are a big distraction.
Here is a demonstration video:
Well. That was about a minute of my life that I won't get back. As far as toys go, it certainly doesn't look that interesting, I have to say.
Maybe this one will be more exciting, after all, this nice looking young man does claim to be a professional…
Yeah, still not super impressed (except for the dart trick, that was kinda cool), but at least now I can see why they are being banned in schools. They look slightly less annoying than bottle flipping, but I can imagine the sorts of squabbles and disturbance these gadgets would cause.
Several schools have written to parents banning their children from bringing them into school – unless they have formal proof they actually need them.
The head of Calderstones School in the UK wrote: "There seems to have been a recent increase in the appearance of 'fidget spinners' or 'fidget toys' in school, particularly in the last week or two with younger pupils.
"The purpose of these items is to provide a means for someone to self-regulate their own fidgeting.
"However, these items are potentially a cause of greater distraction to other pupils in lessons, particularly if used inappropriately, as has been the case in a small number of situations so far.
"In an attempt to be pro-active and 'nip this in the bud' we would prefer that these items not be brought into school, other than where their use has been previously authorised.
"In the case of most students, this will be a passing fad; in some other cases, their use might be entirely legitimate."
On the other side of the coin, special needs teachers are condemning the ban, believing the toys are important for children's development.
Sean Chapman has been working in SEN (Special Educational Needs) schools for over eight years and says the small toys can be an aid to a child's learning.
"Fidget toys, in their many forms, are important to children who find paying attention to verbal input difficult. They can help them to keep up with the rest of the class without needing one to one teacher input to tell them the lesson objectives.
"I am a huge advocate of the toys as they help to improve concentration, also meaning less class disruption, and children's fine motor skills."
What do you think? Will be you be purchasing a fidget spinner for your child?