Who Does all the Grunt Work in YOUR House?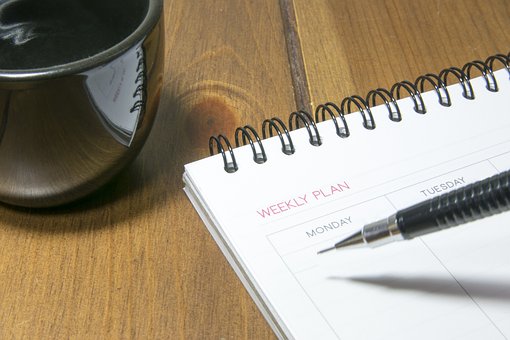 Who Does all the Grunt Work in YOUR House?
It always puzzles me that my husband can find MY number on his phone and call me to say: "can you make me a doctor's appointment?"
"Why can't you do it?"
"Because I hate making appointments."
Oh, and I love, it do I? And I sigh and say well when do you want it for? And he'll say as late as possible in the day. So then I call them and explain it's for my husband and the only appointment they have is for 2pm so then I call him back and he says no, that's no good, make it for the next day and so on and so on…
In addition to organising his doctor appointments, I also remind him when to get annual blood tests done, make the dentist appointments, refill his prescriptions and of course book the dogs in for their vaccinations.
Every year it's up to me to purchase a new wall calendar and then I sit down and painstakingly copy all the birthdays of both sides of the family and our friends down so one of us knows that they're coming up and remembers to call, text or visit.
And if it's his mother's birthday? I buy the card and the gift and bake the cake. For Mother's Day I organise the card and the flowers. The kid's birthdays and Christmas? He's as surprised as they are to find out what's underneath the wrapping but quite happy to accept the hugs and gratitude when they're opened.
And when it comes to organising parties or BBQ's, it's me that does the planning, the shopping, the marinating of the meat, the preparation of snacks and spends hours making pasta and potato salads and some elaborate dessert while he flips a couple steaks and gets all the praise at the table.
I do all the cooking, shopping, laundry and housework and pay every bill. His jobs are supposed to be the "outside" work; mowing lawns, weeding, fixing stuff… The front fascia of our garage fell off 6 months ago. It lay in our driveway for two weeks, then he shifted it to the lawn before its' final resting place in the garage. The weeds in our garden are 2 feet high, all our potted plants are dead or dying and I usually resort to paying someone to mow our lawns.
My husband doesn't even know who we bank with. In fact, if I wanted to, I could transfer every last cent out of our accounts and leave the country and it would take him weeks to figure out what happened. He doesn't know how to do internet banking, has no idea how much money we have, what bills we owe, when they're due or has a single, solitary password memorised.
I've told him repeatedly he should learn because if I get hit by a bus anytime soon, he's screwed but he says he'll pay some hot chick to figure it out. Ha Ha.
The stupid thing is, I'm not very good with numbers and regularly mess it up. I'm terrible at sticking to a budget and I WISH he paid all the bills and was the sensible one giving me spending money each week so we could actually get ahead.
BUT…when over the years he's decided he needed a new dirt bike, road bike, ute or truck – guess what? He was able to do it All. By. Himself. He spent hours researching models on-line, comparing prices (he can be sooo computer literate when he needs to be), test-driving them, custom ordering them and of course organising finance! Just like that!
And he tells everyone HE'S the boss. Ah-mazing.