A Hoverboard Is Being Blamed For A Housefire In Melbourne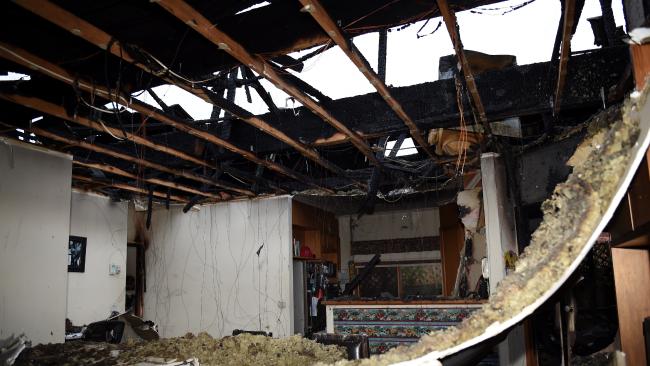 We recently wrote about hover boards being the latest must have gift for Christmas and warned of the dangers that come with riding these motorised scooters- however it seems they should come with a clearer warning following a house fire in Melbourne today.
The fire that ripped through the Strathmore home in just minutes was said to have started while the hoverboard was being charged. The young girl who owned the board said she saw it spark and ignite 10 minutes after she plugged it into the charger.
Twenty-five firefighters battled for almost an hour to extinguish the blaze that ripped through the entire house in a matter of minutes.
Father Ash Ibraheim, who was home with his four daughters tried to help put out the fire.
"There was an explosion and I just scrambled and got out — that was the end of it," he said.
"The important thing is that everyone is safe.
The rest doesn't really matter. It is all material items.
I'm just grateful that this didn't happen while the girls were sleeping in the bedroom."
Mr Ibraheim said his daughter's bed caught fire before whole room went up in flames.
"The windows started popping and exploding," he said.
Mr Ibraheim said the $380 hover boards were gifts for his daughters Ines, 14, Sian, 12, and India, 10. He made sure to order them from Australia so they complied with Australian standards.
"We heard that there were a lot of imported versions that weren't compliant so we wanted to make sure we got the right thing," Mr Ibraheim said.
"Obviously it isn't worth it," he said. No more hoverboards."
A number of airlines, including Qantas, Jetstar and Virgin, have banned the hoverboards over concerns about their lithium ion batteries. In fact Russel Crowe recently made a fuss about not being informed that he couldn't bring hover boards on his flight. The airlines are rightly concerned about the safety of their air crafts since the hover boards are a very new accessory and not much is known about them. There has been a lot of cases, especially in the US where the hover boards have sparked while charging.
Photos courtesy of the Herald Sun