Fried Chicken Leg Pants Are Here And We Think They're Hilarious!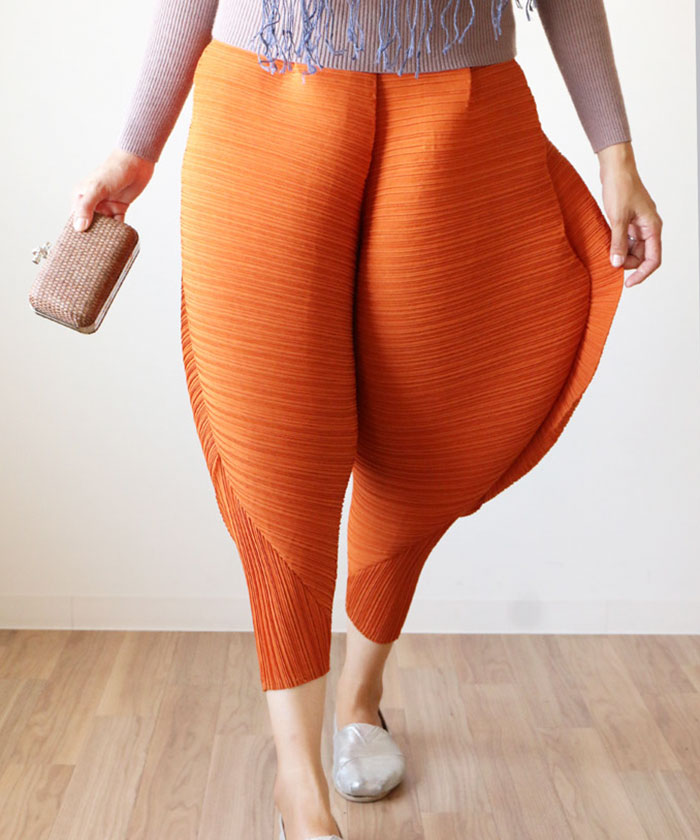 Fried Chicken Leg Pants Are Here And We Think They're Hilarious!
The land of the rising sun has once again given the world an iconic fashion piece that will no doubt be on everyones hips in no time. I mean who could forget the pigeon shoe? Those cute feathery slip ons that made the wearer look like they had accidentally stepped on flying rodents were a hit weren't they?
Ummm…no. So we're kind of questioning the success of these chicken leg pants too!
Japanese online shopping site Rakuten, is the company behind the sale of these weird looking pants that can only be described as chicken legs. Twitter user k_kazu_magi came across the orange trousers and decided to post about them much to the delight of the 60,000 people who 'liked' it. The post has since been shared on twitter over 53 thousand times!
"All I can think about when I look at these pants… is KFC," he tweets. "They look just like fried chicken."
Most of the followers agreed with the comparison, and some even started photoshopping the crazy leg wear as they believe they resemble carrots and chips among other things. It's true! Once you see these images it's impossible to unsee them!
In case you're interested in purchasing a pair of the fried chicken pants for either yourself or that special someone, they are currently available on the Rakuten website for 9,200 Yen (or approximately $82).
The trousers have become an ongoing meme, with everything from chicken rubber chew toys for dogs to carrots being posted in relation to the fashion item.
Yeah…no! We might just stick to eating our fried chicken legs not actually wearing them, thanks!