Heavily Pregnant Woman Left Disappointed After Opening Maccas Burger Box!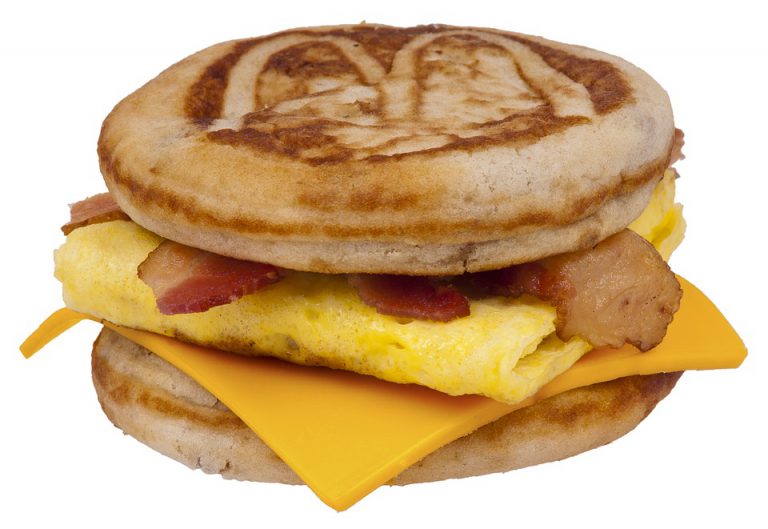 Heavily Pregnant Woman Left Disappointed After Opening Maccas Burger Box!
If there's one thing you should never do to a pregnant woman it's mess with her food cravings. If she says she wants fried chicken dipped in strawberry jam at 2:00 in the morning then that's what she has to have. There's nothing more disappointing to a pregnant woman than hanging out to eat something she's been craving for ages only to discover she's not going to get it. I'm telling you- the pain is real!
Heavily pregnant woman, Emily Ryan swung past a Maccas drive through one night salivating at the mere thought of hoeing into her Big Mac once she got her home.
I can just imagine the scene…she would've waddled up the drive way, plonked onto the couch ready to sink her teeth into that big warm burger!
Except what was meant to be a BIG burger with no pickles or onions turned out to be a sad excuse for a meal. In her burger box lay a pathetic looking meat patty with no buns topped with cheese and a shred of lettuce.
"When you're 40 weeks pregnant and the baby needs a McDonald's Big Mac without pickle or onions and you come home from the drive-through to find this," the Sydney woman shared on Facebook.
Emily say that while she normally checks to see all her items are accounted for before driving off, she never thinks to actually check the boxes too.
Imagine the disappointment when she got home! The mum-to-be was super understanding though as she too used to work for the food chain when she was at university.
"It was the lunch rush and I used to work at Macca's during my uni days so I do sympathise with how busy they were," she said. "But being nine months pregnant makes you hangry."
Not all was lost luckily as the restaurant offered her a free burger next time- plus she made up for the lack of buns by eating her husband's chips.
"The manager promised me a free one next time I go in so all is not lost," she said.
"And yes of course I still ate it – would have been a criminal waste of special sauce not to."
Comments on the 'disappointing' photo were hilarious with one of her friends saying: "Maybe Emily they didn't know you were pregnant and thought 'that lady does NOT need the bun!'"
Hahahaha! We feel you girl! No-one messes with a hungry pregnant woman and gets away with it…no-one!
Images: Facebook and Pixabay