Hepatitis A: What You Need to Know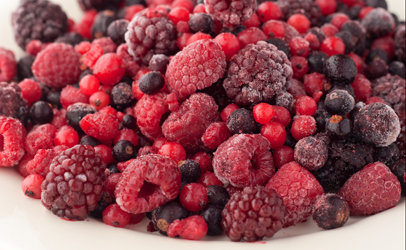 The recent recall of Nana's and Creative Gourmet mixed berries and raspberries has had many Australian families wondering if they have been infected with the Hepatitis A virus. But what exactly is Hepatitis A?
We've put together this list of commonly asked questions about Hepatitis A as a brief guide.
What is Hepatitis A?
Hepatitis A is inflammation of the liver caused by the Hepatitis A virus.
What are the symptoms of Hepatitis A?
Symptoms may include:
Jaundice (a condition that causes yellow eyes, skin and dark urine)
Abdominal pain
Loss of appetite
Nausea
Fever
Diarrhoea
Fatigue
Children under the age of 6 do not usually experience any noticeable symptoms, and only 10% develop jaundice.
How is Hepatitis A transmitted?
The Hepatitis A virus is transmitted through the faecal-oral route since it is excreted in an infected persons stool. It can pass easily from person to person in situations where there is poor sanitation or poor personal hygiene.
For example an infected person goes to the toilet and fails to wash their hands properly can pass the virus to another person by handling their food and contaminating it with faeces.
Associate Professor Sanjan Senanayake, an infectiouos diseases expert from the Australian National University also pointed out to the ABC that in the instance of the contaminated berries it could have occurred if "there's been a water supply that's been contaminated with sewerage, which contains the Hepatitis virus, and that water has been involved in the processing. That's another possible scenario."
How is Hepatitis A diagnosed and do I need to get tested?
Hepatitis A is diagnosed through a blood test – results usually take a few days.
However the Chief Health Officer of Victoria has released information on the Health.vic.giv.au site reassuring people that there is no need to be tested unless you feel unwell.
Monitor yourself and others who consumed the product for symptoms of fever, nausea or abdominal discomfort. Symptoms may appear between 15 and 50 days after catching the virus from eating the product. If symptoms appear, see your doctor immediately. There is no need to be tested if you feel well. There is no need to be tested if you feel well.
In the meantime, practice good hygiene. Steps you can take include:
• Wash your hands with soap and hot running water before handling food, after going to the toilet and after handling used condoms or having contact with nappies or the anal area of another person.
Clean bathrooms and toilets often, paying attention to toilet seats, handles, taps and nappy change tables.  Health.vic.gov.au
Pregnant women who have consumed the recalled products who experience fever, nausea or abdominal discomfort are advised to see their doctor immediately.
What is the treatment for Hepatitis A?
There is no cure for Hepatitis A – and in most cases the liver heals itself within a few weeks or months. Treatment during this time aims to ease symptoms and includes resting, eating small meals (to manage nausea) and avoiding anything that might put your liver under more strain e.g. alcohol and some medication (which should be reviewed with your GP).
Blood donors who have consumed the recalled products and then given blood since 1 November 2014 are requested to contact the Australian Red Cross Blood Services on 13 14 95
This article is intended for informational purposes only. If you have any health concerns call your Doctor or call:
Vic: NURSE-ON-CALL on 1300 60 60 24.
Qld: 13 HEALTH on 13 43 25 84
National: Health Direct 1800 022 222
For more comprehensive information on the current Berries products recall and Hepatitis A visit: